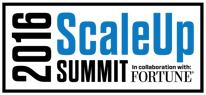 "Employee's Must Make a Difference!" Aubrey Daniels, Bringing Out the Best In People author and Scaling Up Fortune sponsored Growth Summit speaker.
A recurring problem at GTE-Sylvania was discovered. Moisture appeared in some of their tubes. The problem was intermittent which made it more difficult and frustrating to resolve. The company had their engineers at the company investigate and attempt to resolve it. No Luck! They hired an outside consulting business with still no luck. Finally their leadership went down to the front lines to observe production and asked one of the front line people. "Could you help me?" he asked one of the employees who ran the production line. The leader spelled out the problem and asked again could he help? The employee immediately said he knew exactly what the issue was. Over time he said pressure in the form of CO2 builds up which creates moisture to tubes. When that happens he simply makes and adjustment and the problem is solved until the next time it builds up again.
When the leader asked the employee why he hadn't told anyone, he simply responded, "No one asked!"
It was the common theme at the Atlanta Growth Summit. Drive decisions to the front lines. Give your people the empowerment to make decisions.
From General Stanley McChrystal, Understand How To Win: "Shared Consciousness" Get more people involved, share information and allow people in the front lines to make decisions. The result raids increased from 4 per month to 10 per day and JSOC defeated Al-Qaeda in Iraq.
From Jim Whitehurst CEO of Red Hat, Last to First: Despite bankruptcy, as new COO of Delta, communicating to front line employees what they could do to help Delta navigate bankruptcy, Delta went from dead last in on time performance amongst all national airlines to first in less then 60 days.
Denise Lee Yohn author of What Great Brands Do: Great Brands Start Inside – your people will never be good at customer service unless and until they understand why you do what you do and how your company needs to behave to earn customer loyalty. The front line people need to be engaged in living your company's Core Values and Purpose. It's simple. Great Brands think differently.
David Butler author of Design To Grow, VP Innovation and Entrepreneurship at Coca Cola – Businesses must transform from the physical realm to the new principles of the digital model. The Next Wave of Innovations will be fueled by partnerships and ideas from front line employees who get that agility beats scale in today's digital era.
Ari Weinzweig, Founder and CEO of Zingerman's Community of Businesses, Bottom Line Change – Change needs to happen from the bottom up. These seven steps fuel rapid change and a belief system that empowers employees to make effective change: Better Bottom Line Results, Faster Change Implementation, The Change Actually Sticks, Develops More Skillful leaders, We Get Good At Change, We Become the Organization We Want to Be, and it's In Line with Open Book Management Practice. Zingerman's Bottom-Line Change recipe provides a formula to measure resistance and harness the power of Dissatisfaction, Vision and taking the initial First Step to overcome inevitable resistance to change.
Molly Wendell, The Networked Organization on how to Network properly by following the rule To Be Interesting, Be Interested – Discovering how to network brings rewards to your organization. Molly explained why we don't like to network, and how to avoid the anxiety of networking by focusing on the other person by asking questions.
Predicting the Future
Aubrey Daniels offered a lot of insights on the science of Human Behavior and how to use positive reinforcement to deliver rapid change.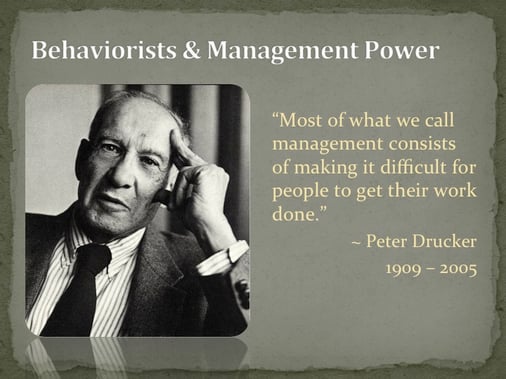 AT 81 years young, Daniels attended Singularity University. He offered Ray Kurzweil's prediction as evidence robots not people will soon be driving business change. Automation is a trend, and Kurzweil is very accurate. Of Kurzweil's 108 recent predictions, 102 are true. That's a 94% accuracy rate! Robots will soon be indistinguishable from humans. He predicts there will be Nanny Robots. The speed of innovation is rapid, the rate of change accelerating, and most companies are not keeping up!
Daniels recommends eliminating employee reviews, he dislikes stretch goals, and he absolutely preaches the power of positive reinforcement. Positioning Systems' written a series of blogs we recommend reading to understand the power of positive reinforcement and the negative consequences of how negative reinforcement produces just enough to get by. Read these collection of Aubrey Daniels blogs to learn more, or pick up his authoritative book on the subject, Bringing Out the Best in People: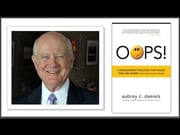 If you get the idea I'm a fan of Aubrey Daniels, please realize that's an understatement of gigantic proportions. I've written over 20 blogs on Daniel's principles. If you wonder why people are not performing in your business you need to read his book and recognize that you are rewarding the wrong behavior. You're people are wrong, you are doing something wrong in how you reward them. They are only doing what you are reinforcing.
This covers the presentations from the Scaling Up Fortune Sponsored Atlanta Growth Summit that I attended. There's a strong possibility I'll be revisiting many of these since I'm reading their books as well.
Christine Comaford was a dynamic and insightful speaker at a previous Growth Summit. Her book Smart Tribes is loaded with ideas. I'm listening to Chapter 10 of her book and discovered several ideas to share including where does all our time go? We all need to consider high-value activities versus low-value activities. Comaford shares an Energy Management Chart that I've completed to help get you focused on your high energy activities. We'll share that in my next blog.