Strategic Discipline Blog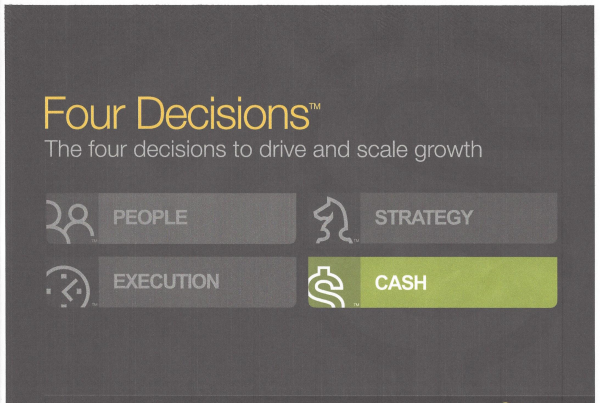 Our last several blogs have discussed the importance of four critical decisions and the role they play in the success of your business. Decisions equal success – and there are four decisions, in growing your business, that you must get right or risk leaving significant revenues, profits, and time on the table. These four decisions are: People, Strategy, Execution, and Cash. Even though most growth firms face continual challenges in all four areas, at any one time the challenges in one of these areas overshadows the rest. Therefore, your first decision is to choose which one of the four to focus on next.
Read More
Topics: Four Decisions, Cash Conversion Cycle, Cash, Four Forces of Cash Flow, Growth Sucks Cash, How Fast Can Your Business Grow?