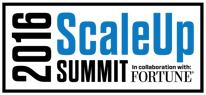 Going from last (18th place among all major airlines) to first was the story that captured my attention with our second speaker at the Scale Up Fortune Atlanta Growth Summit..
Jim Whitehurst is President and CEO of Red Hat, author of The Open Organization: Igniting Passion and Performance.
Whitehurst had great stories about the environment he works in at Red Hat,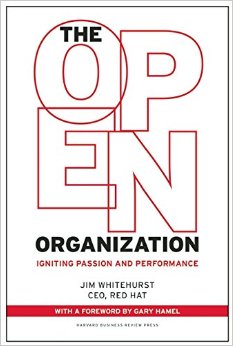 similar to Gen. Stanley McChrystal adjustments to handling Al-Qaeda in Iraq that we shared in Understand How To Win.
ONE THING – DELTA AIRLINES BANKRUPTCY
By far the biggest take-away I received was Whitehurst story of his role in June of 2005 as Delta Airlines approached bankruptcy. When Whitehurst moved into the role of COO at Delta he already knew Delta was preparing for bankruptcy. Bankruptcy is no easy process, and it requires a lot of money to get everything lined up to accomplish it. He recalled the day they announced the bankruptcy. Everything was rehearsed, scripted and documented. There were press releases, TV coverage with announcements he delivered, bank meetings etc., and of course press interviews. Someone had called him during that morning to meet with Delta Airline employees that evening in their break room.
As he recalled no one had given much thought to that, and in contrast to the other preparations, there were none scheduled prior to that morning to even speak to Delta employees.
At the end of the day he was exhausted from following his scripts and felt relieved. It was then he got a phone call asking him when he was going to come to speak to the Delta Airline employees?
At about 7:30 PM he rolled into the Delta Break room to address about 150 Delta employees with the news. He didn't know what exactly to say, so he just followed his script he'd done most of the day explaining why and what would happen. Most of these employees if not all would be let go. There was a good chance they'd be possibly rehired, but the reality was they were facing an uncertain future. When he finished his scripted message, he opened the floor to questions.
The most important one it turned out came from an employee who asked, "What can we do?"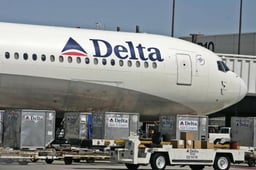 At the time Delta was dead last in On Time Performance among all the major airlines.
Whitehurst told these employees the one thing they could do was to turn airplanes faster and reverse their position as last in on time performance. He noted that a lot of people will be questioning whether or not to do business with us, and our current performance isn't going to convince anyone they should now or in the future.
There are a hundred things to do to turn an airplane around to be on time. Whitehurst told this group, "This is your part of the plan!"
The next morning before he even left for work, he'd received several phone calls. Other Delta break room and maintenance facilities were asking Whitehurst to meet with their teams and provide the same message. At each meeting with employees he got the same question, "What can we do?"
Each time Whitehurst repeated his request, "Turn the planes around faster, improve our one time performance!"
In June of 2005 Delta ranked dead last.
In just a couple of months Delta ranked first!
COMMUNICATE
Whitehurst noted the importance of having a specific short message, yet what he emphasized is something few leaders do. Before this he'd never spent time going to these level of employees to deliver a message on how they could help. The result of just a few days visiting front line employees, under extremely challenging conditions, suggests how powerful investing time with you front line employees in your business is.
Whitehurst noted it often requires a minimum of 7 messages to get them to understand our message. If you're not willing to share this type of information, and priority with your front line people you really don't know how important it is.
Your people never will either!
Many organizations fail to recognize the value and importance of Core Values and Core Purpose. Denise Lee Yohn, author of What Great Brands Do, suggests all Great Brands start inside. We'll discover what she means next blog.