How often have you wanted to believe that "hard work pays off?"
Have you ever wondered why you can't get your people to perform better?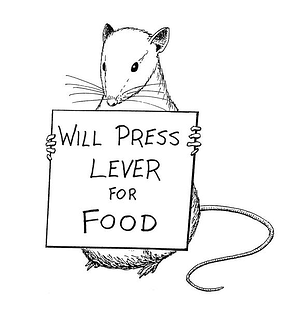 Ask yourself if hard work truly pays off in your company.
To say that hard work pays off implies that there is a reinforcement contingency between hard work and pay and or promotions.
For example in the average company an increase in fringe benefits will not increase performance because fringe benefits are provided to everyone regardless of performance. Receiving fringe benefits whether or not performance increases means they are noncontingent.
As a sales manager and now sales training consultant I've often seen circumstances where sales people are rewarded for "earned" commissions not because they were good sales people, but rather they were lucky enough to have a customer who uses the company's product. By not using sound sales behavior to cause the sale to close, the commission inadvertently reinforces behavior that represents poor sales techniques and leads to poor performance in the future.
Only behavior that is contingent between work and pay should be rewarded. This will ensure the behavior continues. If you reward your people when the company makes a profit, but their performance is not contingent upon that profit you're rewarding the wrong behavior.
Would you like to discover just how much work in your company is contingent?
Here's an exercise to work through in your company to discover just how well your business is rewarding the proper behavior and making work contingent.
Make a list of reinforcers and rewards in your organization. Then state the behavior contingency in the following format:
"You can get ________ if and only if you _______."
To use an example from the previous paragraphs, "You can get fringe benefits (Health Insurance, profit sharing, 401K, etc.) if an only if you are on the payroll."
You're going to be very surprised by just how few are contingent on the behavior you want. As Aubrey Daniels points out you'll be enlightened and reinforced at the same time because you will immediately see solutions to some of your problems.
Does hard work truly pay off in your business?
Remember if the only way you can get a reinforcer is to do a particular behavior, that reinforcer is said to be contingent on that behavior. To follow the 4 Rules of Positive Reinforcement you need to make the behavior you want to be produced contingent.
Perhaps you can begin to see why you are not getting the results you are looking for in your business. Perhaps you can begin to see why Vic Dingus, technical associate at Eastman Chemical Co points out that a company is always perfectly designed do to produce what it is producing.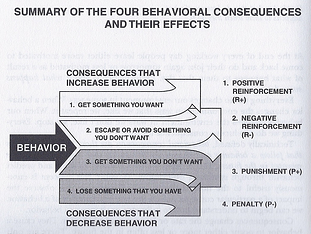 If your business has quality, cost, or productivity problems then the behaviors associated with those undesirable outcomes are being reinforced. This is a hard, cold reality of human behavior.
The good news again is this. All you have to do to get the behavior you want is to identify the behaviors that are producing the poor outcomes. Then arrange consequences that will stop them. Once you've accomplished this, then identify the behavior that will produce the desirable outcome and arrange a consequence that will positively reinforce them.
Regardless of the behavior you desire you can discover a consequence to positively reward this. Just remember to make it personal, provide it immediately and then ensure it's frequent. We'll look at the importance of making positive reinforcement immediate next blog.