Strategic Discipline Blog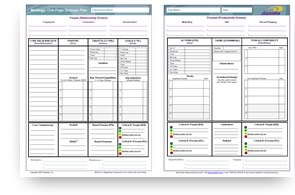 The One Page Strategic Plan is a great tool to bring your organization into alignment.
Read More
Topics: Core Purpose, One Page Strategic Plan, Clarity of Purpose, Alignment, Purpose, The One Thing, Core Purpose, Clarity of Purpose,, Nine Lies About Work, Meaning

The driving force for any business starts with your people. Despite the Great Resignation, and fallout from people wanting to work from home, great people are the energy to grow your business.
Read More
Topics: Clarity of Purpose, use of energy, Purpose, Vision & Purpose, Meaning