Each of us is different. We are not all motivated by the same thing. It's a lesson that Aubrey Daniels consistently reinforces in Bringing Out the Best in People. It's the reason managing people is so challenging. It requires thoughtful observation, persistent communication and enduring energy to discover and maintain relationships that support and encourage your people to be their best each day.
Fundamentals in business success often duplicate sports success. Legends in sports frequently make the business speaking circuits simply because the competitive nature of business is echoed in sports. As a Packer fan I found an article on Aaron Rodgers understanding of human behavior mirrors Aubrey Daniels theme of discovering what motivates each individual. It's a key to success. Great leaders in sports and business understand the fundamentals well and apply them. Read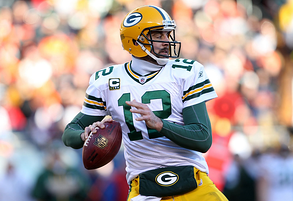 Rodgers learns 52 ways to motivate teammates to discover how one of the best NFL quarterbacks understands how to encourage and motivate his teammates. His recognition that what motivates one person does not necessarily motivate another is exactly what we and each of our managers need to do to get the best out of the people we work with.
In 4 Rules of Positive Reinforcement we looked at how to get our people to respond by using the correct principals of positive reinforcement. This blog is about Make it personal. As difficult as you may find this, everyone's behavior makes sense to them. Everyone is reinforced in a different way. What is reinforcing to one person may not seem obvious to us, yet if you analyze any behavior you can discover the consequences that maintain almost any behavior.
Daniels offers an example that is all too frequent in bureaucratic settings. A client of Daniels asked for Daniels company, ADI, to help when she got a new job as office manager of a government office. The department she inherited ranked near the bottom of their statewide rankings when she started. With the help of ADI they developed individual and group measures to improve. They posted performance graphs, developed reinforcement plans and celebrated improvement. Quickly the department rose from near bottom to the top.
Despite her dramatic improvement she immediately got a call from her boss, "I don't know what it is you're doing down there, but I want you to stop."
She thought she'd be praised for her efforts instead she received punishment. She later discovered that her boss had told his boss that the only way to improve the situation was with more money and people. She accomplished the goals without either. Her boss's reaction to her improvements was perfectly understandable. She'd embarrassed him. Indeed she discovered that his pay grade was determined by the number of people in his department and budget size. She had derailed this as well. In government and many times in our companies we reward the wrong things. This is a good example of providing positive consequences for the wrong behavior and results.
People are unique in the things they find reinforcing. Although many people may find the same things to be reinforcing, not everyone will. For example, a large percentage of people at work find money to be highly reinforcing but, believe it or not, some people have all they need or want (and they are not all rich). Therefore, the offer of money as a positive reinforcer for some behavior will not be motivating to such people. Employees often turn down overtime pay because they value their free time more than they value more money.
The basic element in Performance Management is you must first have a reinforcer. Making it personal is that first step. Once you have the reinforcer there are still things that can cause positive reinforcement to be ineffective. We'll look at Rule #2: Making it Contingent in our next blog.