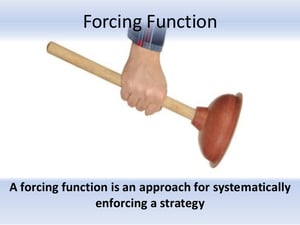 Our last several blogs I've encouraged you to read John Rossman's Think Like Amazon: 50 1/2 Ideas to Become a Digital Leader. Forcing Functions are a powerful technique used at Amazon to enforce a strategy, change, or to get a difficult project launched.
"Forcing Functions" are to set of guidelines, restrictions, requirements, or commitments that "force," or direct, a desirable outcome without having to manage all the details of making it happen.
We'll share a short example of how Rossman used a Press Release as a forcing function to design and launch Amazon's successful Third Party-Sellers Platform in 2001.
What is a Forcing Function?
One of my coaching customers sets quarterly priorities several weeks before each quarter begins. Each leader develops their metrics and benchmarks for their accountabilities prior to the next meeting, then meets with the CEO to ensure clarity and agreement on what they can achieve. Deep conversations on metrics with a team up front allows a leader to pay a little less attention to the team because he knows the team is measuring for the right results.
Forcing functions must be done early and designed strategically and accompanied by open and consistent communication. Let the team know "this is a forcing function."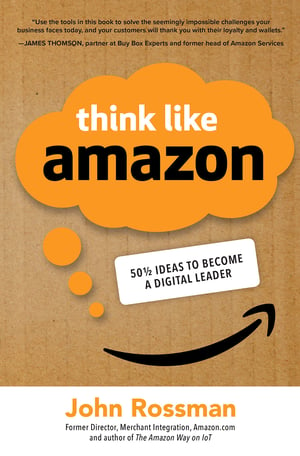 Rossman explains, "A forcing function is a behavior-shaping constraint not much different than the barrier separating lanes on a freeway. It exists to keep your project or objective from swerving into oncoming traffic."
Here's Rossman's Idea 24 Forcing Function: To balance getting the right results and avoiding bureaucracy and centralized management, leaders should develop approaches that assist in getting the right results, while not having to pay as close attention to the team or function. These approaches are called forcing functions. Designing these strategies early in a program or strategy aligns expectations and empowers the leaders of the program to operate with clear authority and expectations.
Rossman's objective was to make Amazon third-party seller experience just as effective and frictionless as the customer experience. Amazon recognized without a seller experience culture; the new business would not succeed. Amazon adopted "seller success" as their mission.
(A quick back story on Rossman's position at Amazon. Before he was hired, he had 23 interviews. He shares, "It was, without a doubt, the most exhaustive, intense hiring process I have ever experienced. What we were really doing in these interviews was refining strategy and brainstorming the requirements of a third-party selling business." This is the kind of discipline Amazon follows to select the right people.)
Rossman explains his use of a press release, "We put a forcing function in place using a future press release (Idea 45). The future press release stated that 'a third-party seller, in the middle of the night without talking to anyone, would be able to register, list an item, fulfill an order, and delight a customer as though Amazon the retailer had received the order.'"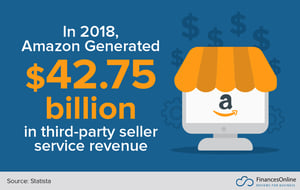 He goes on, "…we needed to scale this to tens of thousands of sellers without adding that many employees at Amazon. It had to be done in a self-service manner. This forcing function did its intended job. We devised tools, processes, metrics, and monitoring to enable sellers to launch and operate their business at Amazon with surprisingly little support from Amazon. Yet we knew and the seller knew whether they were serving customers in the quality manner Amazon demanded."
The result? "The forcing function did exactly what it was intended to do—it enabled us to build capabilities and processes that scaled well and became more efficient over time."
Scaling Up Forcing Functions
You may not be aware of it; you probably have effective forcing functions in your business.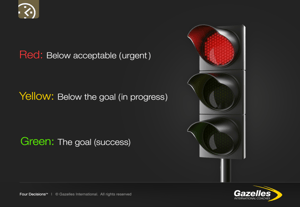 One Scaling Up Forcing Function is Meeting Rhythms. In the weekly meetings every leader is asked to share their progress on their quarterly objectives. We use Success Criteria to share progress. Patrick Lencioni's The Advantage shares valuable stats on how accountability is the greatest challenge of the Five Dysfunctions of a Team. You can read more about this in Which is Best Individual Meetings or Team Meetings? Personal Story on Accountability. and here: Accountability - Three Reasons Group Meetings Produce Better.
Another Forcing Function we utilize in our weekly meeting rhythms is are WHO, WHAT, WHEN accountability chart, Raising the Bar on Accountability
Here are Rossman's 3 QUESTIONS TO CONSIDER:
Are you using forcing functions in your organization? Are they doing their job?
Where could forcing functions help deliver a better result?
Do you keep track of the commitments made and feature these in reviews?
Need more help understanding forcing functions? I found this video by Cynthia Goerig on how COVID19 is acting as a forcing function.
Does your business need to create more urgency and accountability? We can help. Please contact us today to schedule an exploratory meeting.
Growth demands Strategic Discipline.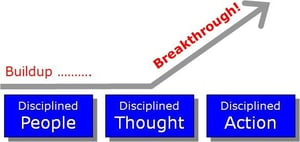 To build an enduring great organization, requires disciplined people, disciplined thought, disciplined action, to produce superior results, and make a distinctive impact in the world.
Discipline sustains momentum, over a long period of time, laying the foundations for lasting endurance.
A winning habit starts with 3 Strategic Disciplines: Priority, Metrics and Meeting Rhythms.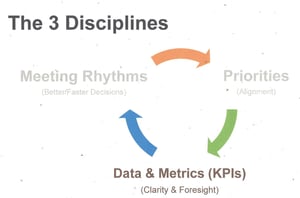 Forecasting, accountability, individual, and team performance improve dramatically.
Meeting Rhythms achieve a disciplined focus on performance metrics to drive growth.
Let Positioning Systems help your business achieve these outcomes on the Four most Important Decisions your business faces:
DECISION

RESULT/OUTCOME

PEOPLE

STRATEGY

EXECUTION

CASH
Positioning Systems helps mid-sized ($5M - $250M) business Scale-UP. We align your business to focus on Your One Thing! Contact dwick@positioningsystems.com to Scale Up your business! Take our Four Decisions Needs Assessment to discover how your business measures against other Scaled Up companies. We'll contact you.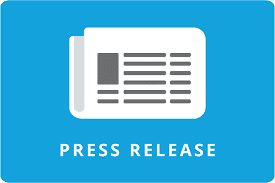 NEXT BLOG – Create a Forcing Function Press Release
Rossman offers two more ideas to make change happen and increase effectiveness. Next blog I'll share the first, rules for writing an effective Press Release as a Forcing Function, then, FAQ's and how answering others' questions benefits you!