Mastering the Rockefeller Habits author Verne Harnish proclaims this; The Power of Full Engagement (as discussed in these blogs) reinforces it. Less than 5% of what we do each day is due to our conscious choices. In order to ensure we focus on the right things we need to have routines and habits in place that literally force us to be focused on what's most important.
That's why Strategic Discipline Guarantees Success.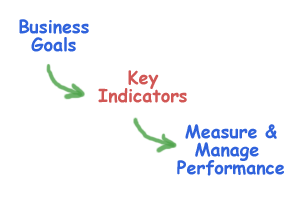 Following these principles your business establishes a routine of meeting rhythms that require you to focus on choosing priorities every quarter, meeting weekly to review progress on those priorities, and share your progress on your metrics by developing dashboards that broadcast your performance.
Just a reminder Strategic Discipline is the three disciplines for Priorities, Metrics, and Meetings.
Less than two years ago, I discovered I had Acute Myeloid Leukemia. I made the decision to follow the Strategic Discipline Habits to regain control over my health. Putting something as important as your health into a positive routine is probably one of the best things anyone of us can do. As a runner for many years I realized that in order to ensure I would run 3-4 times each week I needed to routinize my effort. If I had to think about it each day I probably wouldn't do it. I'm sure anyone who runs or has a regular exercise routine recognizes the importance of developing the exercise habit. If you have to think about whether you are going to exercise each day you probably will come up with a million excuses not to. My routine was to do it first thing in the morning. Simply get up and get going.
With conquering cancer I realized the same habits would need to be in place. I chose a number of activities which I felt would help me beat my AML, including exercise, meditating, and positive affirmations. I created a dashboard to make sure I monitored my progress, and then developed the habits of completing those activities on a weekly and daily basis.
It was no surprise to me when I found out despite five chemotherapy failures, the sixth, a clinical trial worked. I was overjoyed, yet my routine had made me confident that I would eventually succeed. My progress with Bone Marrow Transplant has been equally challenging. Yet I remain confident, since I'm practicing the same routine for this, that I will eventually succeed and return to the natural immunity levels that the average person enjoys.
Imagine having the confidence in your business that you will achieve your goals and priorities? Adopting the principles of Strategic Discipline, priorities, metrics, and meetings will provide the assurance your business will succeed.
Perhaps you're unaware of how desperate my condition was. Doctors revealed that I was in the third tier of AML patients, less than 10% chance of overcoming my cancer. This condition got decidedly worse when it was discovered that I had monosomy 7. This is a condition of AML that means my 7th chromosome, didn't have a match, increasing the difficulty of chemotherapy working. After five chemotherapy failures, the only choice was to go to clinical trials. This is a last chance effort to find a cure. Despite the long odds, my clinical trial got me into remission, allowing me to move to bone marrow transplant.
My case is not at all similar to Good Morning America's Robin Roberts.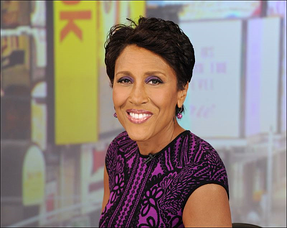 Robin Roberts had pre-AML. She also received a transplant from her sister. My diagnosis was Acute Myeloid Leukemia with Monosomy 7, and once this was defeated I received a transplant from an anonymous donor. The pre-AML designation and receiving the transplant from her sister reduced Robin's risks. This is not to minimize her cancer. Any cancer is serious. Her risks were not as challenging as my diagnosis and eventual treatment.
The point of this is really to help you recognize the value that Strategic Discipline provides. Business success is the right people, doing the right things right (Jim Collins). Routinizing your business practices takes the fear and worry out of achieving success. You can plan with the highest degree of certainty. By following these Strategic Discipline principles you will achieve the success your business plans each year and each quarter.
Do you have a plan that is fearless and self-reliant? If not, make plans now to attend Mastering the Rockefeller Habits Four Decision Workshop.
We've discussed accountability in some form or fashion 43 times in this blog. Last week in reviewing accountabilities with one of my clients, the president of the company came up with an observation on accountability that is a powerful lesson on why managing internal accountability is so critical to success. That's next blog.