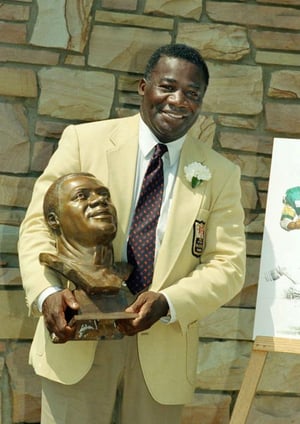 I grew up in Wisconsin watching the Green Bay Packers achieve dynasty status in the early 1960's.
Last week one of Green Bay's Hall of Fame players passed. A story about him reminded me of the impact our words have on the people we are closest to, those we coach and hope to lead.
Willie Wood wasn't drafted in 1960. He resorted to sending postcards to NFL teams to get a tryout. Wood ended up being the Packers starting safety his first year in the league. Wood never missed a game in 12 seasons, was named to The Associated Press All-Pro team five times and was selected to the Pro Bowl eight times.
Former Bears Hall of Fame tight end Mike Ditka once said, "The hardest hit I took wasn't from Ray Nitschke, it was from Willie Wood. I caught a hook pass, and he drilled me. I thought I broke my spleen. I had to leave the game."
Wood struggled early in his career. As a rookie in 1960, he played so poorly in a game against the Colts that he was benched, and before the team flew back to Wisconsin, several of his teammates criticized him.
Lombardi biographer David Maraniss wrote in his book, "When Pride Still Mattered," that Lombardi stood up for his rookie defensive back, telling him, "Don't you believe anything those fellows say. You're not going anywhere. You're staying right with me. Every one of those guys making fun of you has had the same things happen to them. You're going to be here as long as I'm here."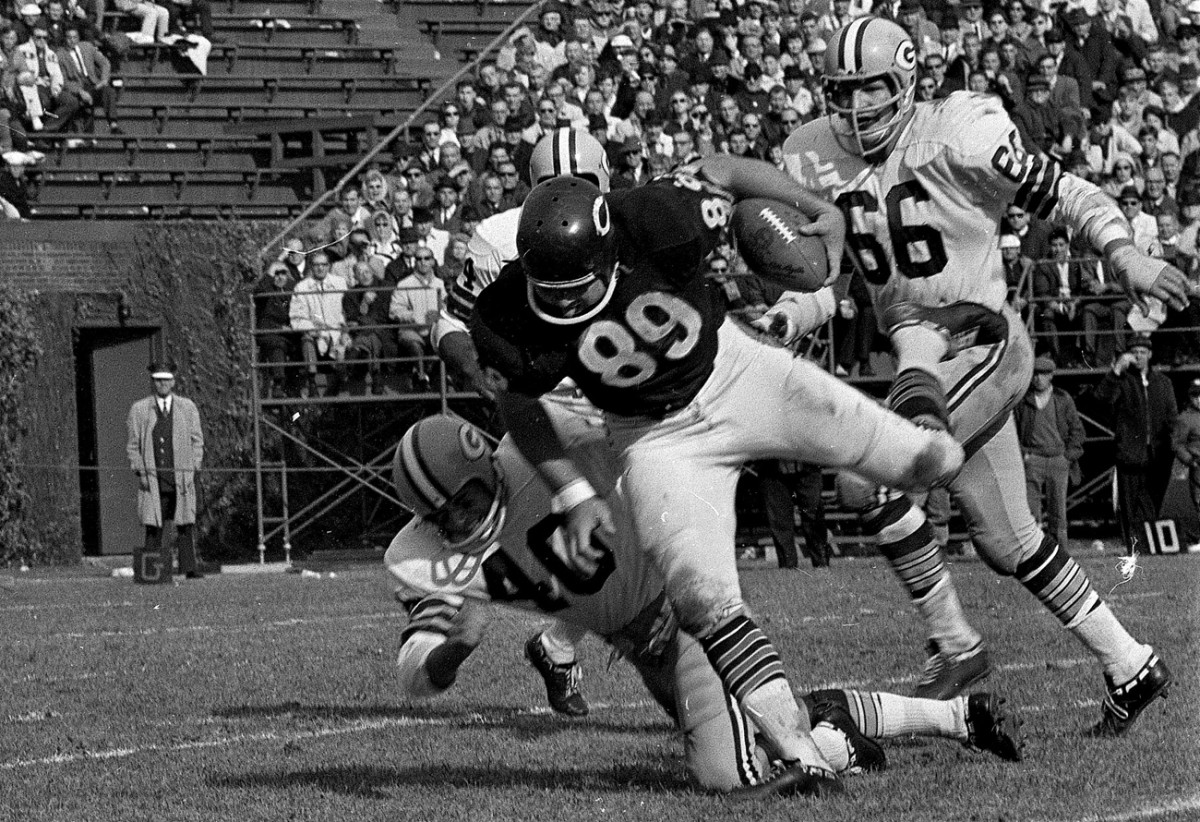 Wood told Maraniss the exchange – the longest conversation Wood ever had with Lombardi – gave him confidence.
"I said, 'What I'm doing has got to be right because the man believes in me,'" Wood said. "I think it made a hell of a better ballplayer out of me."
You Can't Fake Being There
Recent research from Gallup and Marcus Buckingham's Nine Lies About Work, supports frequency in relationship over quality. This doesn't mean the quality of the relationship and communication doesn't matter. What it validates is meeting someone once a week versus once a month is much better. In most cases meeting someone once a month is almost as bad as not meeting them at all.
Who of you would want to have a meaningful relationship with someone you only spoke to once a month? The frequency alone suggests "meaningful" is not an appropriate context at all for defining this.
A customer of mine once shared with me this important lesson, simply stating, "You Can't Fake Being There."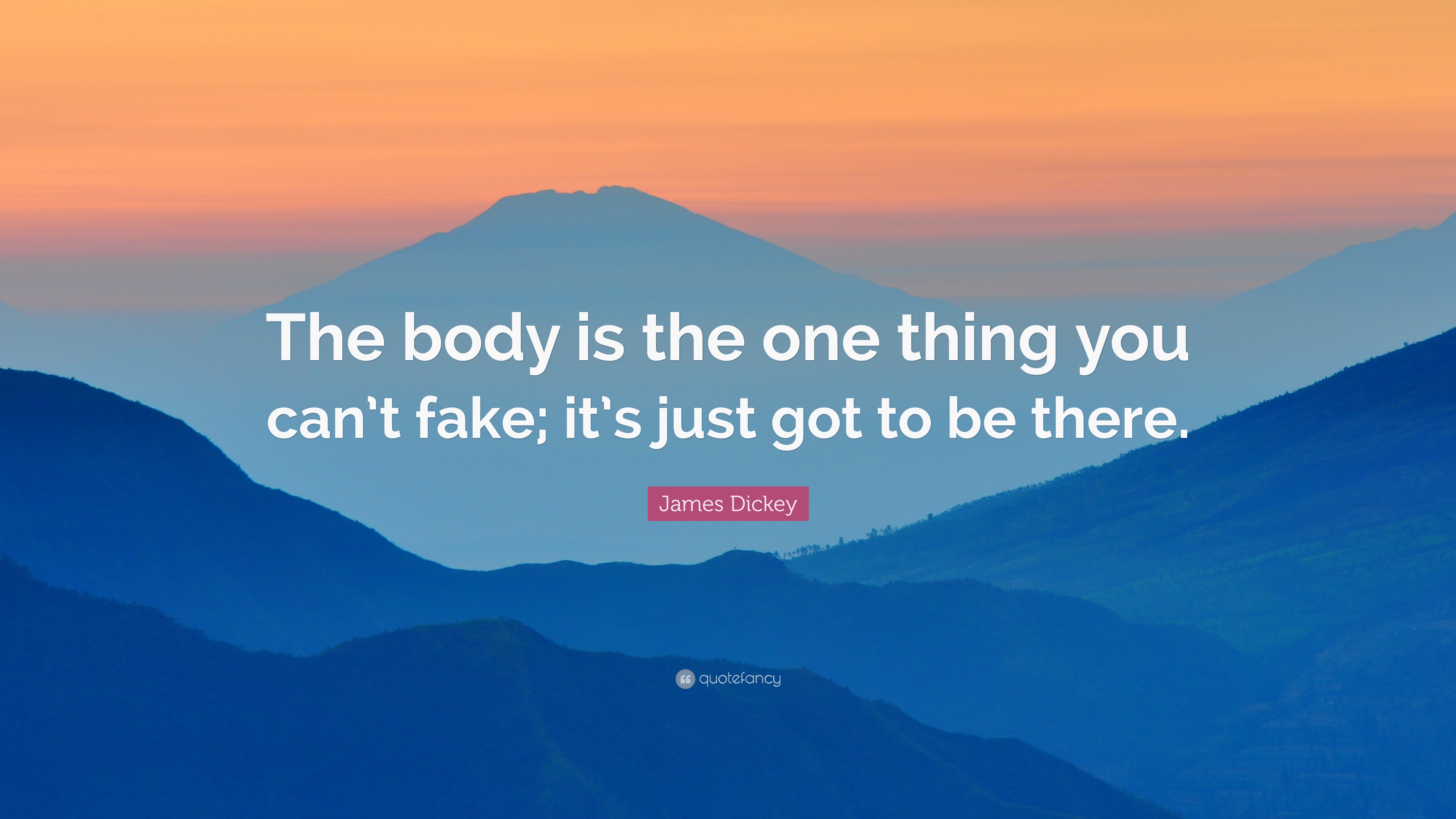 Parents who believe they can have a relationship with their children, by having one communication a week or month, are truly failing in their stewardship.
Those we manage should receive the same respect and stewardship.
Your Words
In Raise the Bar – Methods & Ideas to Improve Employee Engagement we shared how demands in the working place are changing, coaching is different than managing. Being a coach improves employee engagement.
Have you ever been down, discouraged, about to give up, when someone at the perfect time lifts you up? They empathize with your struggle, see beyond your current misery, and recognize your talents and abilities, stirring the confidence and persistence you need to move forward.
Encouraging words at the right time have dramatic impact.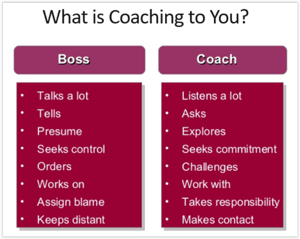 I've shared several stories in these blogs about my own journey in athletics and through cancer. The impact others had on me have been powerful, life changing.
For ideas on how to give encouragement read Where Does Confidence Come From? Giving Positive Reinforcement. Remember to be specific in your recognition which can improve encouragement dramatically.
In the role of a leader, manager, or coach, our words powerfully impact others. The impact of Vince Lombardi's few words to Willie Wood when he was struggling share how crucial our words can be to the people around us.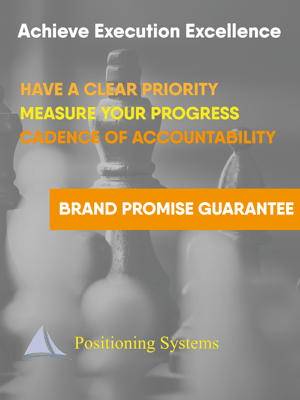 Growth demands Strategic Discipline.
To build an enduring great organization, requires disciplined people, disciplined thought, disciplined action, to produce superior results, and make a distinctive impact in the world.
Discipline sustains momentum, over a long period of time, laying the foundations for lasting endurance.
A winning habit starts with 3 Strategic Disciplines: Priority, Metrics and Meeting Rhythms. Forecasting, accountability, individual, and team performance improve dramatically.
Meeting Rhythms achieve a disciplined focus on performance metrics to drive growth.
Let Positioning Systems help your business achieve these outcomes on the Four most Important Decisions your business faces:
DECISION

RESULT/OUTCOME

PEOPLE

STRATEGY

EXECUTION

CASH
Positioning Systems helps mid-sized ($5M - $250M) business Scale-UP. We align your business to focus on Your One Thing! Contact dwick@positioningsystems.com to Scale Up your business! Take our Four Decisions Needs Assessment to discover how your business measures against other Scaled Up companies. We'll contact you.
NEXT BLOG – Jim Carrey's Commencement Address 2014
Did you know Jim Carrey is an artist? Jim Carrey gave the commencement address to Maharishi University of Management's class of 2014. His painting and words are worth watching and listening to, including, "Hope walks through the fire, and faith leaps over it!" Next blog Jim Carrey's inspiring speech to a small college in Fairfield, Iowa.