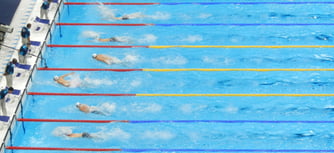 When I first heard Shannon Susko speaking at one of your Scaling Up Growth Summits on Swimlanes and a 3HAG, I recall being skeptical. I avoided attending her breakout sessions, attending others I felt were more important to my coaching, and my customers' goals.
Looking back, I can see this view was shortsighted. Had I attended earlier I'd have helped my customers achieve more in a shorter period of time. In terms of Strategic Discipline, my feelings were counterintuitive.
3HAG vs. a 3-5 Year Plan
My initial feelings about developing a 3HAG (3-Year Highly Achievable Goal) were based on the struggle I found with my customers developing a 3–5-year plan. The truth is, how we developed these plans was helpful, yet they never provided the structure and discipline necessary to provide a clear vision for the business's future.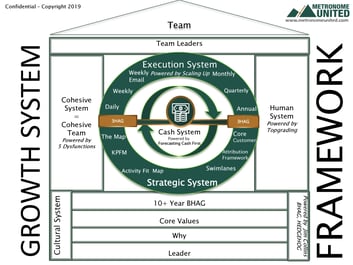 3–5-year plans were often as vague as our BHAG (Big Harry Audacious Goal). In the case of a BHAG, that's the intention: to be so grandiose, you don't know how you will achieve it. In the case of a 3–5-year plan, you should know how you plan to attain it.
This is why Shannon's name for it: 3-Year Highly Achievable Goal, makes so much sense. "Highly Achievable" is the emphasis. If you're going to develop a 3-year plan, it should be structured, predictive, believable, and of course achievable.
The previous three-to-five-year plans customers created listed revenue targets, metrics for employees, profit margins, etc., and key capabilities required to achieve this plan, yet no plan as to how we'd arrive there. It was a plan without a strategy to achieve it.
3HAG Strategy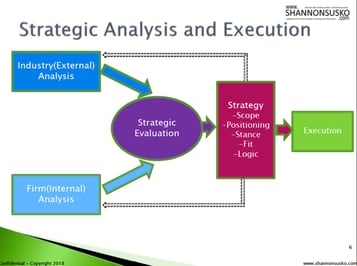 Creating your 3HAG means crafting a strategy, identifying your market map, who your core customer is, how your customers/cash flows through your business(KFFM), determining your Profit per X, discovering key differentiators(Key Attribution Framework), understanding these differentiators as key activities, and finally mapping out these activities in 3 year Swimlanes for each key differentiator to achieve Michael Porter's unique and valuable position involving 3-5 different set of activities your competition will find impossible to duplicate.
Swimlanes focus on building a better mouse trap. Creating a pathway to greatness, by differentiating you from competitors, and positioning you in the market superior to your competition.
Swimlanes Discovery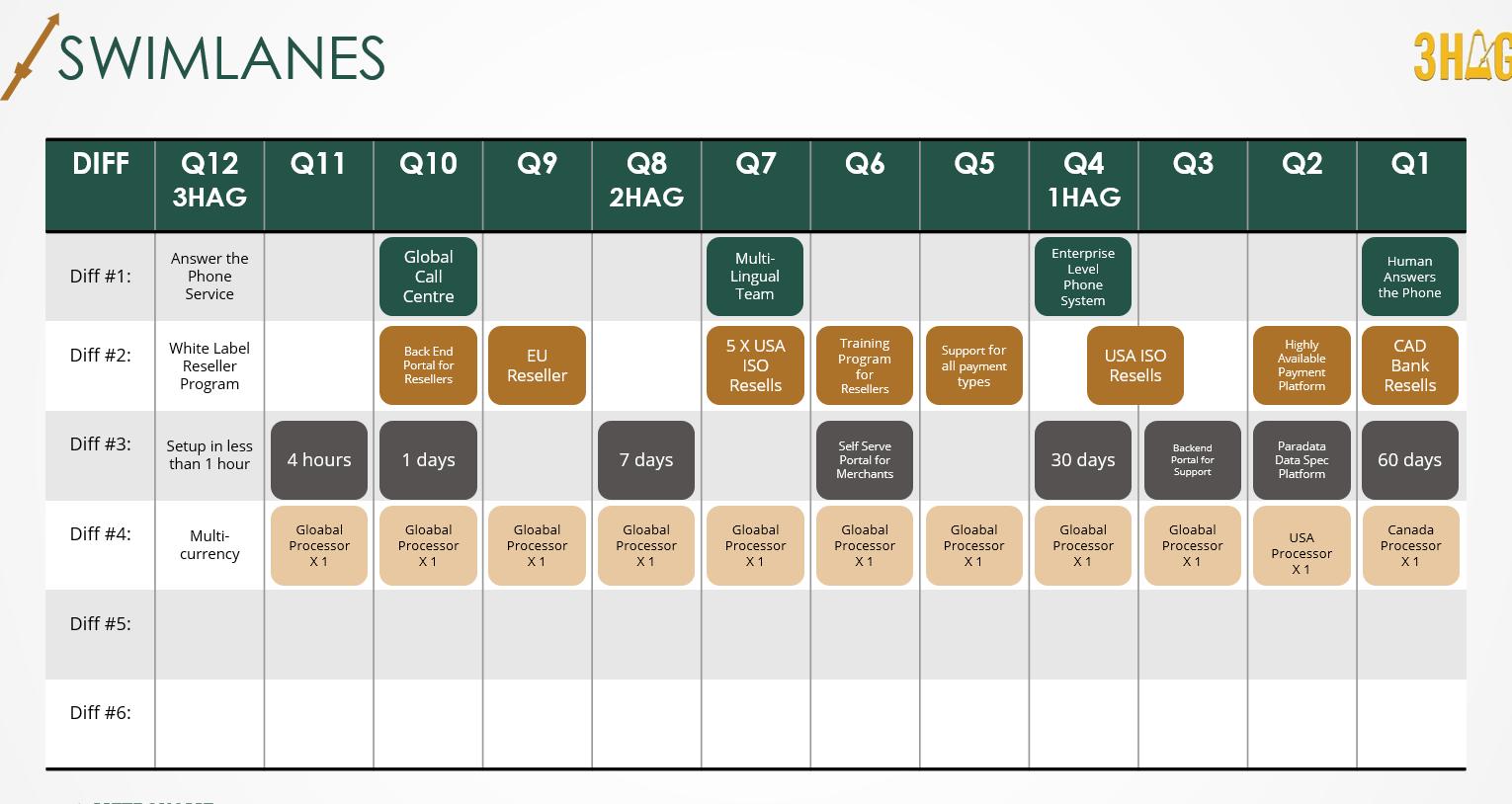 Just as with your quarterly priorities, success isn't about setting the goals, it's about developing the right activities (system) to achieve the goals; Swimlanes focus your attention on the activities you need to ultimately reach your 3-Year Highly Achievable Goal.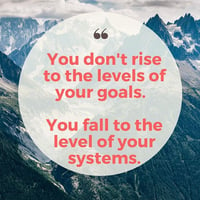 A runner attempting to run an 800-meter race in under 2 minutes, needs to practice running consecutive 400-meter runs in under 60 seconds. Achieving this, he/she will have confidence they can run the 800 meters in under 2 minutes.
Swimlanes build confidence in your team to achieve its outcome.
Just as remarkably, as we revisit these Swimlanes, team members discover elements and activities to add. Enthusiasm for achieving the 3HAG elevates as we review, discuss, share, and question the benchmarks. It's important to make these benchmarks specific, measurable, attainable, relevant, and time-based.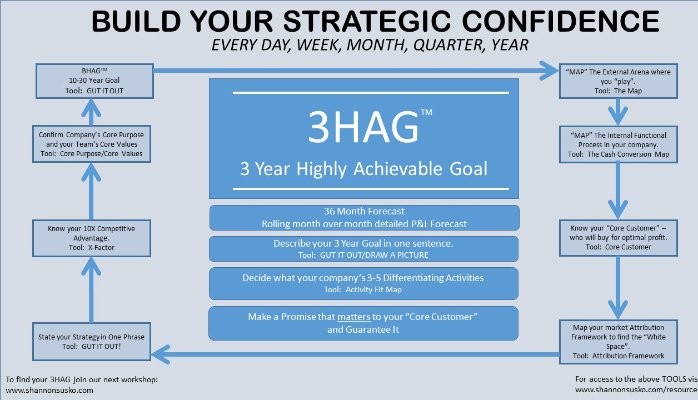 Strategy is an iterative process. Market dynamics require you to return to your Swimlanes, your market map, Core Customer, and Key Function Flow Map, a minimum of every quarter. Refining, reiterating, and integrating what's happening with competition, customers, trends, and technology, expands and discriminates your intentions, and actions.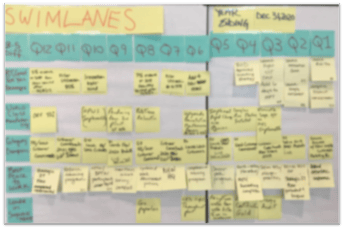 Being part of an aggressive, compelling plan for the business's future generates passion, energy, fury, and optimism. It brings a leadership team together, devoted to the spirit of realizing something special is attainable through the cooperation of a unified vision and harmonious culture.
To create an environment where everyone is inspired to give their best, contact Positioning Systems today to schedule a free exploratory meeting.
Growth demands Strategic Discipline.
Next week I'm vacationing in Arizona. Guest writer, Candace Sigmon will be filling in for me with insights on How to Level Up Your Career with a Business Coach. That's our next blog.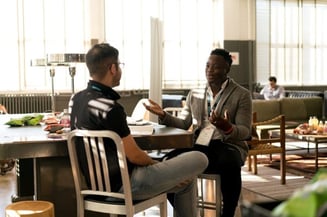 Building an enduring great organization requires disciplined people, disciplined thought, disciplined action, superior results, producing a distinctive impact on the world.
Discipline sustains momentum, over a long period of time, laying the foundations for lasting endurance.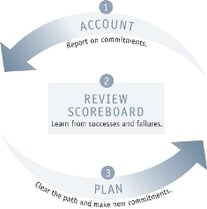 A winning habit starts with 3 Strategic Disciplines: Priority, Metrics, and Meeting Rhythms. Forecasting, accountability, individual, and team performance improve dramatically.
Meeting Rhythms achieve a disciplined focus on performance metrics to drive growth.
Let Positioning Systems help your business achieve these outcomes on the Four most Important Decisions your business faces:
DECISION

RESULT/OUTCOME

PEOPLE

STRATEGY

EXECUTION

CASH
Positioning Systems helps mid-sized ($5M - $500M+) businesses Scale-UP. We align your business to focus on Your One Thing! Contact dwick@positioningsystems.com to Scale Up your business! Take our Four Decisions Needs Assessment to discover how your business measures against other Scaled Up companies. We'll contact you.
NEXT BLOG – How to Level Up Your Career with a Business Coach