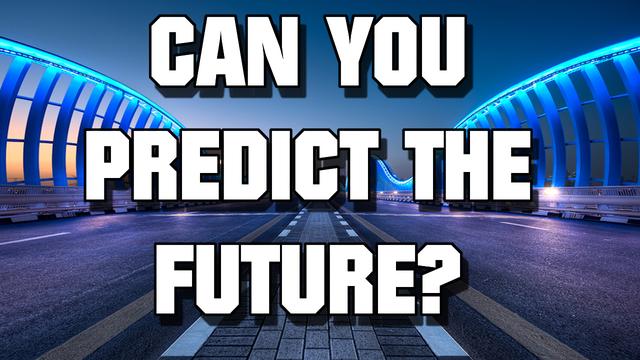 How Well Can YOU Predict the Future?
Since 2014 when I first learned about Singularity University (See Disruptive Innovation: The Exponential Organization - Las Vegas Growth Summit), I've subscribed to their newsletter. This weekend's newsletter included a quiz on the future.
Ray Kurzweil, co-founder of Singularity University, is an iconic futurist famous for forecasting the pace of technology and predicting the world of tomorrow.
Read 3 Dangerous Ideas From Ray Kurzweil to discover his insights on these 3 predictions:
The nation-state will soon be irrelevant
We'll hit longevity escape velocity before we realize we've hit it.
Technology will help us define and actualize human freedoms.
If you're wondering what "longevity escape velocity" is, it's the point at which, for every year that you're alive, science is able to extend your life for more than a year.
Ray Kurzweils Prediction Track Record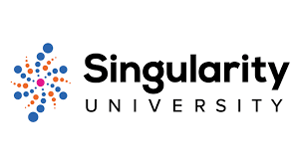 Verify his track record on forecasting by reading these articles if you'd like before taking the quiz:
Why Ray Kurzweil's Predictions Are Right 86% of the Time
Ray Kurzweil's Most Notable Predictions: Hits And Misses - Cmple.com
86% ACCURACY RATE IN TECH PREDICTIONS
If you prefer search on your own to validate his accuracy.
Read Escape velocity Ray Kurzweil Kurzweil's Law blog to understand why we keep making mistakes about the future because we continue to believe the future will be like the pace of the past. "Everything to do with information technology is doubling every 12 to 15 months, and information technology is encompassing everything," states Kurzweil.
This is Kurzweil's Law of accelerating returns: "technology and evolutionary processes progress in an exponential fashion."
This blog is short intentionally to ask you to take his quiz and discover how well you can forecast our changing future.
It's a reminder to you, why we as business leaders need to continually be learning to stay abreast of change.
Take the Expert on the Future quiz here.
TEST RESULTS
The first time I took the quiz I got 5 of 12 questions correct. The answers are shared once you've completed it. If you have any questions about the correct answers email me for them.
Good luck! Please send me your comments regarding the quiz and your results. The answers and timing on these forecasts are startling.
Growth demands Strategic Discipline.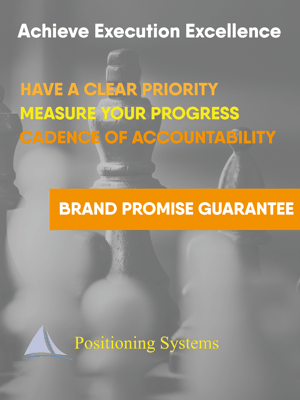 How can you build an enduring great organization?
You need disciplined people, engaged in disciplined thought, to take disciplined action, to produce superior results, making a distinctive impact in the world.
Discipline sustains momentum, over a long period of time, to lay the foundations for lasting endurance. It's the framework for Good to Great:
Stage 1: Disciplined People
Stage 2: Disciplined Thought
Stage 3: Disciplined Action
Stage 4: Build Greatness
Positioning Systems is obsessively driven to elevate your teams Discipline. A winning habit starts with 3 Strategic Disciplines: Priority, Metrics and Meeting Rhythms.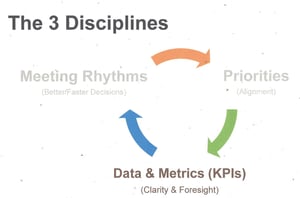 Your business dramatically improves forecasting, accountability, individual, and team performance.
Self-Awareness for yourself and your business requires both an internal and external focus, dependent on where your revenues are.
Meeting Rhythms achieve a disciplined focus on performance metrics to drive growth.
Positioning Systems helps your business achieve these outcomes on the Four most Important Decisions your business faces:
DECISION

RESULT/OUTCOME

PEOPLE

STRATEGY

EXECUTION

CASH
We help your business Achieve Execution Excellence.
Positioning Systems helps mid-sized ($5M - $250M) business Scale-UP. We align your business to focus on Your One Thing! Contact dwick@positioningsystems.com to Scale Up your business! Take our Four Decisions Needs Assessment to discover how your business measures against other Scaled Up companies. We'll contact you.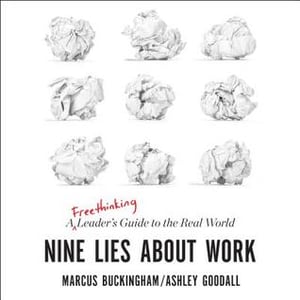 Next Blog: Nine Lies about Work
In Nine Lies About Work: A Freethinking Leader's Guide to the Real World, Marcus Buckingham (First Break All the Rules) and Ashley Goodall, demystify several beliefs we have in the workplace. How many of you believe People Care Which Company They Work For? That's the first lie we share next blog.