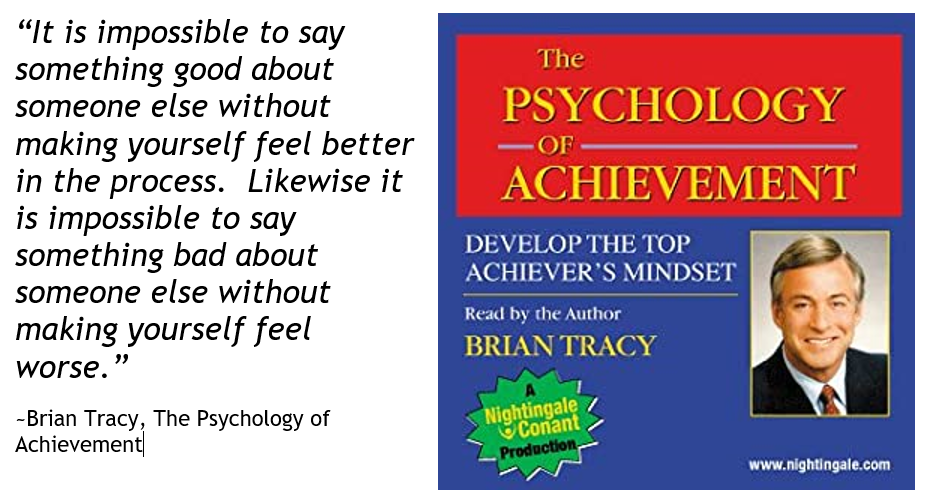 Can you think of an occasion when blaming someone, or criticizing has helped?
Perhaps you are like me. When you criticize someone, often not only do you make them feel worse, but you also feel worse in the process as well.
Venting and getting upset with someone who isn't doing something correctly, or is not following directions, may feel good for an instant, yet it rarely if ever changes them, and it certainly doesn't make you feel or look good.
Here is why:
"It is impossible to say something good about someone else without making yourself feel better in the process. Likewise, it is impossible to say something bad about someone else without making yourself feel worse."
~Brian Tracy, The Psychology of Achievement
Essentially criticizing or blaming someone, not only hurts them, but it also hurts you as well.
Why don't we see this as how the world works? Native Americans knew this intrinsically. They were aware of the natural order. They recognized everything we do as humans affects the environment in some shape or form.
Fundamental awareness should realize, to get ahead by beating someone down, will eventually catch up with you.
Three Reasons Not to Criticize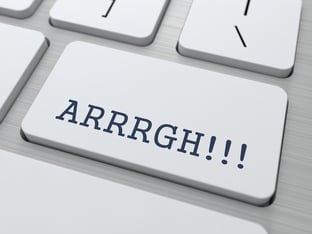 Here are three good reasons to never criticize:
Doesn't do any good. The person you criticize simply becomes angry and antagonistic.
Tears down people's self-esteem.
Every time you criticize someone else you tear yourself down simultaneously.
When you think of people who are habitual criticizers or complainers, you first recognize how miserable they are inside, and second, you probably avoid them.
In a leadership position, people who criticize might be excused when they are under great pressure. It could be their own internal pressure or organizational pressure. Anyone in a position under them, however, will feel differently about them and their leadership style after enduring criticism.
Responsibility
True leaders take responsibility. When their people aren't performing, they look inward to discover what they're doing wrong. They discover why they're not getting the maximum from the people they are leading. They're go-givers. They give first, to receive.
Not everyone is a performer. Everyone can't do the job to the expectations required. Sometimes freeing up a member of your team's future is best for them and the performance of the team. Frequently though it's the leader's approach that needs to change. Discovering what inspires each individual (see Human Behavior – One Size Doesn't Fit All) or setting team goals can often get your team to perform better. Criticizing or blaming destroys morale. Pressure to perform may work for a short time frame, yet it never translates into long-term performance. Behavioral science has discovered this. For more visit Is Negative Reinforcement Hurting Your Business Performance?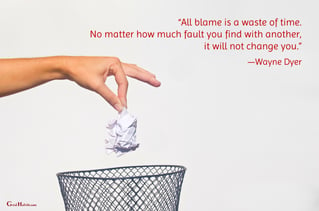 The reality is this:
"All blame is a waste of time. No matter how much fault you find with another, and regardless of how much you blame him/her, it will not change you. The only thing blame does is keep the focus off you when you are looking for external reasons to explain your unhappiness or frustration. You may succeed in making another feel guilty about something by blaming him, but you won't succeed in changing whatever it is about you that is making you unhappy."
-- Wayne Dyer, Teacher
Is your organization more negative or positive in its reinforcement? Check out these five signs you have a negative performance culture: Examples of Negative Reinforcement
To create an environment where everyone is inspired to give their best, contact Positioning Systems today to schedule a free exploratory meeting.
Growth demands Strategic Discipline.

There's a lot of emphasis on engagement in business culture today. Gallup made a business out of measuring employee engagement. Does employee engagement drive results or do results drive engagement? We'll explore all this, in the next blog.
To build an enduring, great organization requires disciplined people, disciplined thought, disciplined action, superior results, producing a distinctive impact on the world.
Discipline sustains momentum, over a long period of time, laying the foundations for lasting endurance.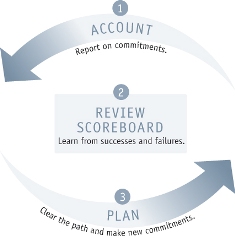 A winning habit starts with 3 Strategic Disciplines: Priority, Metrics, and Meeting Rhythms. Forecasting, accountability, individual, and team performance improve dramatically.
Meeting Rhythms achieve a disciplined focus on performance metrics to drive growth.
Let Positioning Systems help your business achieve these outcomes on the Four most Important Decisions your business faces:
DECISION

RESULT/OUTCOME

PEOPLE

STRATEGY

EXECUTION

CASH
Positioning Systems helps mid-sized ($5M - $250M+) businesses Scale-UP. We align your business to focus on Your One Thing! Contact dwick@positioningsystems.com to Scale Up your business! Take our Four Decisions Needs Assessment to discover how your business measures against other Scaled Up companies. We'll contact you.
NEXT BLOG – Does Engagement Drive Results, or Do Results Drive Engagement