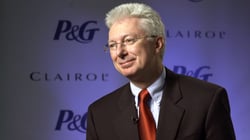 "…strategy is disciplined thinking that requires tough choices and is all about winning." ~ A.G. Lafley, Playing to Win: How Strategy Really Works.
Many CEO's and businesses don't understand strategy:
Grow or grow faster is not a strategy.
Build market share is not a strategy.
Ten percent or greater earnings-per-share growth is not a strategy.
Beat XYZ competitor is not a strategy.
A strategy is a coordinated and integrated set of where-to-play, how-to-win, core capability, and management system choices that uniquely meet a consumer's needs, thereby creating competitive advantage and superior value for a business. Strategy is a way to win—and nothing less.
Unless winning is the ultimate aspiration, you will never invest enough of the right resources to create sustainable advantage.
Strategy begins with consumers, rather than products, and it's winning relative to competition.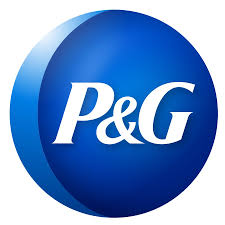 In Playing to Win: How Strategy Really Works, A.G. Lafley, CEO of Proctor & Gamble shares, "Without a clear strategy as to where to play or how to win, the result was a mishmash of acquisitions that never returned the cost of capital (Orange Crush, Ben Hill Griffin, Bain de Soleil, et al.) and a raft of failed new brands and new products, including Abound, Citrus Hill, Cold Snap, Encaprin, Solo, and Vibrant. In 1984–1985, the company experienced its first down profit year since World War II. In 1986, it took its first major restructuring and write-off.
By the time of my election to CEO in 2000, most of P&G's businesses were missing their goals, many by a wide margin. The company was overinvested and overextended. It was not winning with those who mattered most—consumers and customers. When I visited all our top retailers in my first thirty days on the job, I found that P&G was their biggest supplier but nowhere near their best supplier. Consumers were abandoning P&G, as evidenced by declining trial rates and market share on most of our leading brands.
(When was the last time you visited or spoke to your customers?)
I was determined to get P&G's strategy right. To me, right meant that P&G would focus on achievable ways to win with the consumers who mattered the most and against the very best competition. It meant leaders would make real strategic choices (identifying what they would do and not do, where they would play and not play, and how specifically they would create competitive advantage to win). And it meant that leaders at all levels of the company would become capable strategists as well as capable operators. I was going to teach strategy until P&G was excellent at it."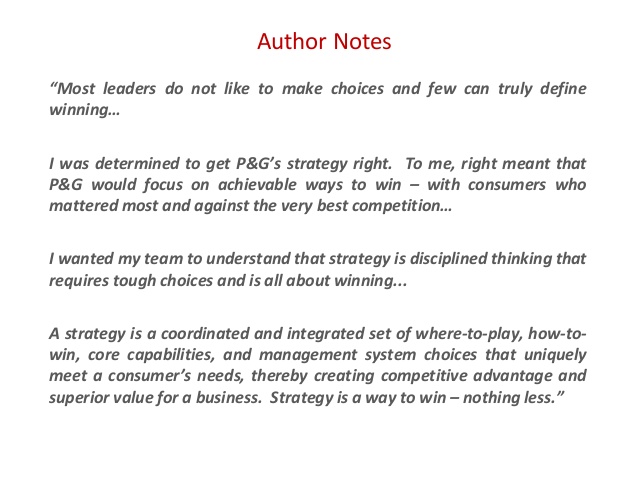 Winning Aspirations Do's and Don'ts
Lafley shares these points about building your Winning Aspiration:
Do play to win, rather than simply to compete. Define winning in your context, painting a picture of a brilliant, successful future for the organization.
Do craft aspirations that will be meaningful and powerful to your employees and to your consumers; it isn't about finding the perfect language or the consensus view but is about connecting to a deeper idea of what the organization exists to do.
Do start with consumers, rather than products, when thinking about what it means to win.
Do set winning aspirations (and make the other four choices) for internal functions and outward-facing brands and business lines. Ask, what is winning for this function? Who are its customers, and what does it mean to win with them?
Do think about winning relative to competition. Think about your traditional competitors and look for unexpected "best" competitors too.
Don't stop here. Aspirations aren't strategy; they are merely the first box in the choice cascade.
Ask yourself: How is our company doing on these six points?
Have you defined what your winning aspiration is?
Do you know what winning is for your business?
TROUBLE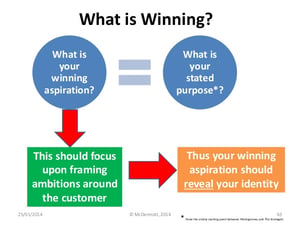 Is your strategy, and specifically your winning aspiration meaningful and powerful to your employees and your customers?
Aren't they who matter most?
Aren't your employees and consumers the ones who drive your business growth?
What's your Why?
Are your competitors doing a better job of winning with consumers and their employees?
Finally, do you have the discipline necessary to approach strategy, follow all five strategy choices to win?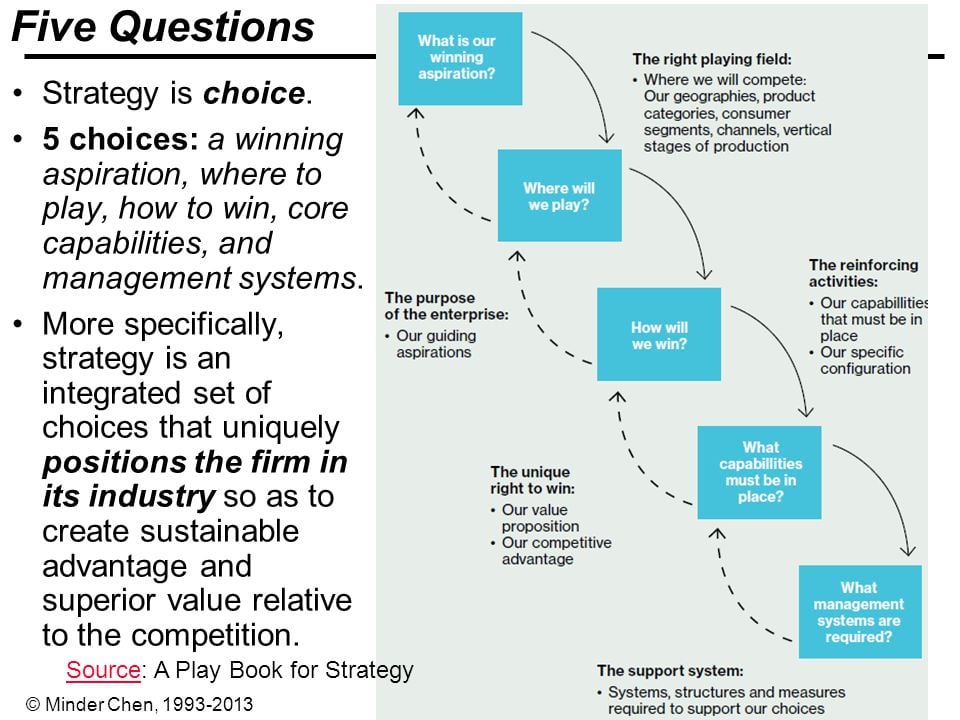 Contact dwick@positioningsystems.com to help you build your strategy and get on the road to Strategic Discipline now.
Growth demands Strategic Discipline.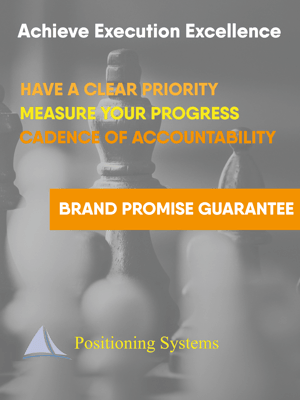 To build an enduring great organization, requires disciplined people, disciplined thought, disciplined action, to produce superior results, and make a distinctive impact in the world.
Discipline sustains momentum, over a long period of time, laying the foundations for lasting endurance.
A winning habit starts with 3 Strategic Disciplines: Priority, Metrics and Meeting Rhythms. Forecasting, accountability, individual, and team performance improve dramatically.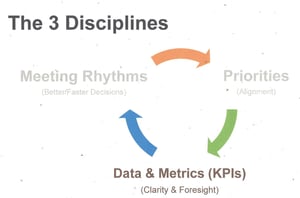 Meeting Rhythms achieve a disciplined focus on performance metrics to drive growth.
Let Positioning Systems help your business achieve these outcomes on the Four most Important Decisions your business faces:
DECISION

RESULT/OUTCOME

PEOPLE

STRATEGY

EXECUTION

CASH
Positioning Systems helps mid-sized ($5M - $250M) business Scale-UP. We align your business to focus on Your One Thing! Contact dwick@positioningsystems.com to Scale Up your business! Take our Four Decisions Needs Assessment to discover how your business measures against other Scaled Up companies. We'll contact you.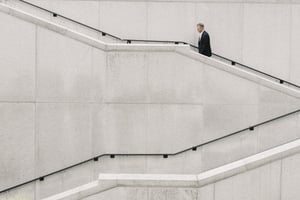 Next Blog – Putting Accessibility at The Forefront Of Your Business
People living with disabilities make up 15% of the world's population. Accessibility to your business should be a primary consideration for both ethical reasons and for the healthy growth of your business. Karoline Clarke is my guest blogger on this subject next week as I am facilitating Annual Planning for my customer.