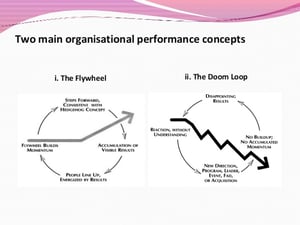 "The greatest danger in business and life lies not in outright failure but in achieving success without understanding why you were successful in the first place."
~ Robert Burgelman, Stanford Graduate School of Business Strategy Professor
In Turning the Flywheel: A Monograph to Accompany Good to Great Jim Collins shares Burgelman's quote as his source of inspiration, "Burgelman's insight kept pinging in my brain throughout my twenty-five years of research into the question of what makes great companies tick, especially in explaining why some companies fall from grace. When you deeply understand the underlying causal factors that give your flywheel its momentum, you can avoid Burgelman's trap."
I'm going to share companies who not only understood why they were successful; they extended their success into more achievement by extending their flywheels.
The bigger danger is achieving success but failing to understand why.
Circuit City is an example of failing to understand success.
Flywheel Failure – Circuit City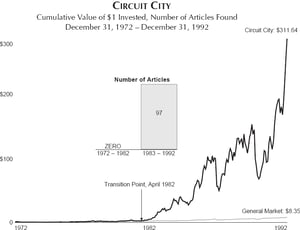 Circuit City was a Good to Great darling in 2001 when Jim Collins authored his classic business book. After CEO Alan Wurtzel left in 2000, their executive team fell into the doom loop.
Jim Collins shares this common problem companies make. Instead of continuing to push steadily on their flywheel or create a flywheel extension, they search for the "next Big Thing!"
They become distracted.
Instead of focusing on their core business flywheel, Circuit City sought big new ideas for growth. Anticipating consumer electronics superstores would run out of great locations to open, they search for the next big idea. Amazon continually sought new ideas to propel its flywheel. But, unlike Amazon under Bezos, Circuit City neglected to keep the consumer electronics retail business robust and relevant. This allowed Best Buy to seize the market.
The post-Wurtzel team underestimated how far a flywheel could go when seen as an underlying architecture (that can be extended) rather than as a single line of business. Circuit City invented a an extension, CarMax. CarMax would have created momentum for at least another couple of decades.
The idea behind CarMax was to do for the used-car business what the Wurtzel team had done for hi-fi stores, to professionalize and transform a hodgepodge industry into a sophisticated system of superstores under one trusted brand.
Fire Bullets, not Cannon Balls (Framework for Good to Great)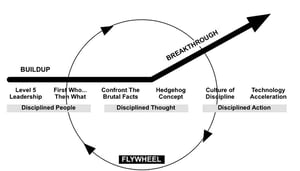 Jim Collins provides the framework for building a good to great company in Turning the Flywheel.
Circuit City fired a bullet with its first CarMax store in Richmond, Virginia in 1993. (This is Stage 3 of Collins Framework, Disciplined Action) It proved successful. So, it fired a second bullet, opening a second CarMax in Raleigh, North Carolina, which also proved successful. Next, it fired two more bullets in Atlanta, Georgia. With empirical validation in hand, Circuit City fired a cannonball, opening CarMax s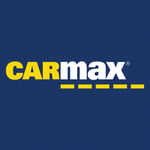 uperstores and expanding into new regions—Florida, Texas, California, and beyond. By the early 2000s, CarMax was growing at close to 25 percent a year, generating more than $3 billion in profitable sales in 2002.
The CarMax flywheel extension is like Apple's flywheel extension from personal computers to smart handhelds, Boeing's flywheel extension from military propeller-driven bombers to commercial jet airliners, and all those successful flywheel extensions shared in this chart below.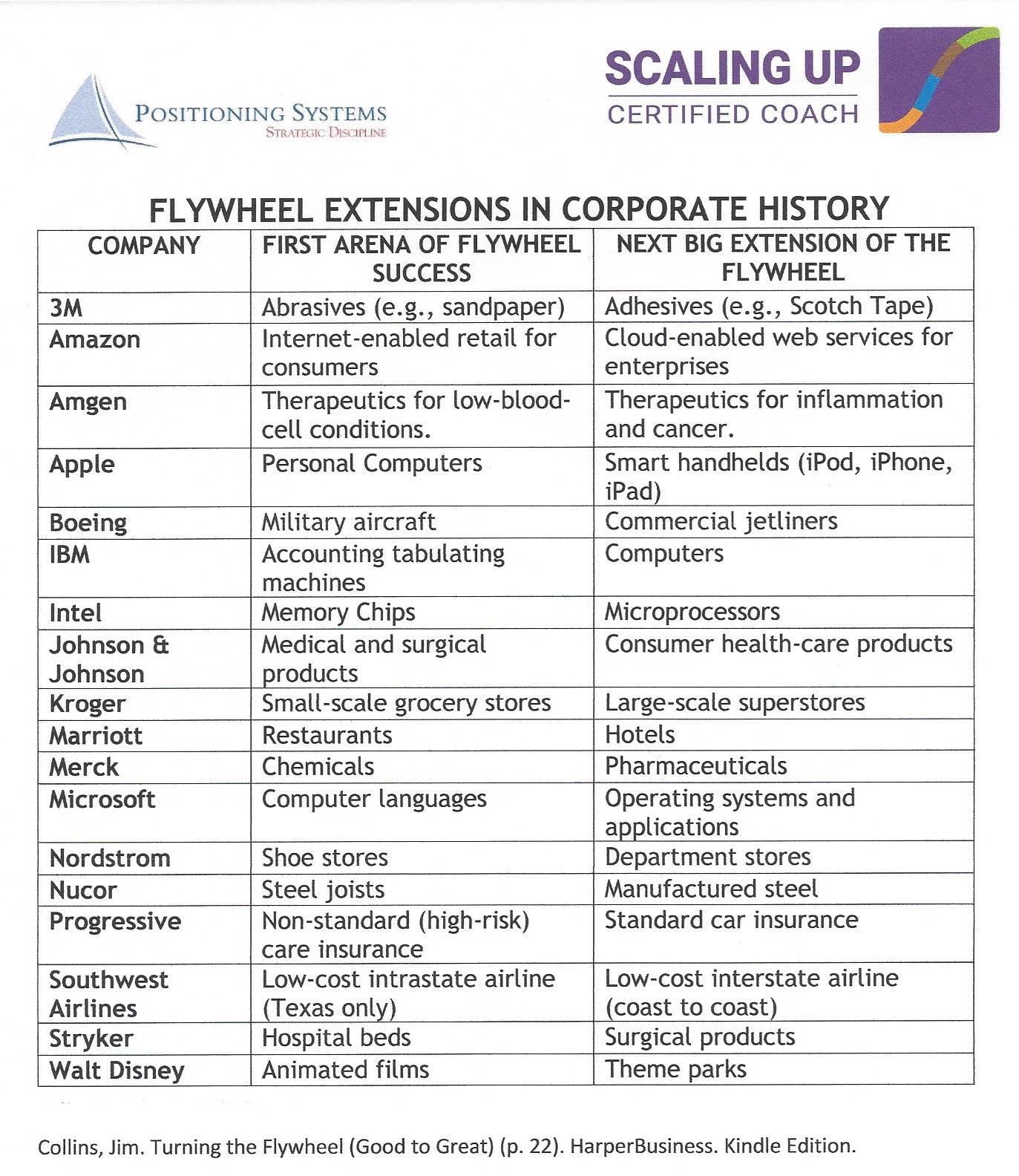 Like Intel's move out of memories and into microprocessors, Circuit City could have redeployed all its energy into CarMax. To do so it would have required Circuit City's leadership team to recognize CarMax as an extension of their underlying flywheel architecture.
Unfortunately, the post-Wurtzel team got rid of the CarMax superstores, unloading CarMax into its own separate company. As Collins explains, "It was as if Intel had decided in 1985 to get rid of the microprocessor business and keep the memory-chip business; the spun-out microprocessor company might have been successful, but Intel would have likely died. Fortunately for Intel, Grove and Moore had the strategic acumen to see the microprocessor business as an extension of its underlying flywheel. Circuit City failed to make this conceptual leap."
In Turning the Flywheel: A Monograph to Accompany Good to Great, Collins further explains, As Alan Wurtzel later wrote in his book, Good to Great to Gone "Looked at from a long-term perspective, it is disappointing that CarMax did not remain part of the Circuit City portfolio . . . The initial premise for CarMax was to create a portfolio of retail companies, so that as one matured another would be coming along to support the growth of the whole."
Wurtzel understood CarMax as part of a bigger flywheel. The post-Wurtzel team didn't. If Circuit City had continued to evolve and renew the consumer electronics superstores (as Best Buy did) and continued to extend its underlying flywheel into new arenas (such as with CarMax), it might have remained a great company, climbing steadily upward in the S&P 500. Instead, Circuit City lost all its flywheel momentum and careened into the later stages of decline—down, down, down, the doom loop hurtling the company toward irrelevance. The once good-to-great company died in the winter of 2008
The Lesson from Circuit City
Every business has an underlying flywheel architecture. Failing to understand what makes you successful impairs your growth and threatens the foundation of your business.
Furthermore, as Collins points out, awareness, and focus, continued pressure on your flywheel, is the Inflection Point for becoming a good to great business. Watch Collins in this 52 second video.
What's your Flywheel? Do you want to make the jump from Good to Great?
To discover your Flywheel Architecture, contact us today to schedule an exploratory meeting.
Growth demands Strategic Discipline.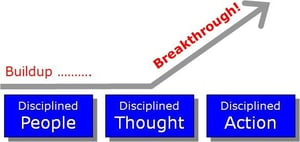 To build an enduring great organization, requires disciplined people, disciplined thought, disciplined action, to produce superior results, and make a distinctive impact in the world.
Discipline sustains momentum, over a long period of time, laying the foundations for lasting endurance.
A winning habit starts with 3 Strategic Disciplines: Priority, Metrics and Meeting Rhythms. Forecasting, accountability, individual, and team performance improve dramatically.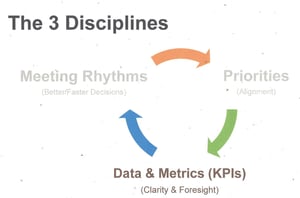 Meeting Rhythms achieve a disciplined focus on performance metrics to drive growth.
Let Positioning Systems help your business achieve these outcomes on the Four most Important Decisions your business faces:
DECISION

RESULT/OUTCOME

PEOPLE

STRATEGY

EXECUTION

CASH
Positioning Systems helps mid-sized ($5M - $250M) business Scale-UP. We align your business to focus on Your One Thing! Contact dwick@positioningsystems.com to Scale Up your business! Take our Four Decisions Needs Assessment to discover how your business measures against other Scaled Up companies. We'll contact you.
NEXT BLOG – Leadership's Role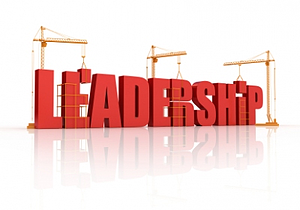 The art of leadership is the ability to uncover the passions of each individual and find ways to align and build value from each person's strengths to accomplish the mission of your organization. Will discuss this in our next blog.