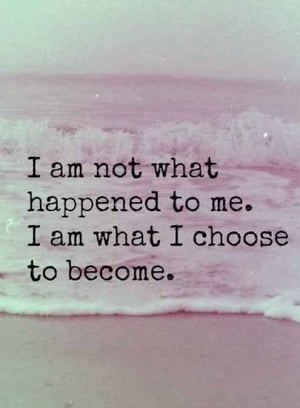 It's been about three weeks since my last blog. Business Travel, the holidays and then a sudden bout with the flu have prevented me from writing.
This morning I'm sharing a poem I learned a number of years ago.
Opportunity
Hired in July as a general manager for a small AM station in Wausau, Wisconsin, my job was to get a new 100,000 watt FM on the air by the beginning of the next year, and increase the revenue of this small country radio station in the meantime.
The struggles included a son-in-law of the owners daughter (who thought he deserved to be hired in my position), the daughter who worked as receptionist, several solid, older announcers, who were unmotivated, a retired Army sergeant, who had willing released the GM mantel to me, so he could seek retirement soon, a salesperson/sport-announcer, who was much better at the later.
There was an elderly bookkeeper and soon a young engineer, who helped tremendously with the building of the 1000 foot tower the FM station required.
As the lowest ranked/performing station in the market, a staff unacquainted with a 31 year old General Manager's strategy and discipline contributed to the challenge.
My separation from my first wife and 2 year old son, Dan served as a personal challenge.
The conflicts with the son-in-law pervaded. He attempted to pull a power-play by resigning. In the end he and the owner's daughter got divorced about 2 years later. Several of my current staff had alcohol problems, not an uncommon situation with radio station staff during my time in the industry. One of the most talented announcers eventually died from alcohol abuse.
The loss of the son-in-law proved to be a blessing. It was addition by subtraction, eliminating his negative attitude. It allowed me to hire one of the most talented and effective leaders, managers, and salespeople I've ever known, Mike O'Brien.
Know What Motivates You
How do you manage to keep your focus on your Objective when you are surrounded by chaos, uncertainty, and disenchantment?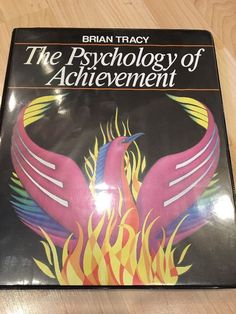 Every morning I would arrive at the radio station before 7 AM. I had an old cassette recorder I would use to listen an motivational audio series by Brian Tracy, call the The Psychology of Achievement.
There was so much to absorb on goal setting, attitude, relationships, every morning I felt eager to learn more and apply the principles to become a better leader.
Ultimately much of the discipline, leadership, and relationship skills I learned came from Brian Tracy's Psychology of Achievement, engaging them with my team when I was challenged. This opportunity taught me how much learning and taking action motivates me.
Whenever I feel unmotivated, I find something to learn and put in to action.
Unfortunately the relationship skills didn't help resolve my marriage. My best memory and insights come from a poem Tracy shared at the end of the tape series.
I'm not a poem lover, however this one I believe provides eloquence and wisdom.
My hope is you gain its insight and wisdom:
"Whatever you give away today – or think or say or do
Will multiply about tenfold – and then return to you
It may not come immediately – nor from the obvious source
But the LAW applies unfailingly 0 through some invisible force.
Whatever you feel about another – be it love or hate or passion
Will surely bounce right back to you – in some clear or secret fashion.
If you speak about some person – a word of praise or two
Soon tens of other people – will speak kind words of you.
Our thoughts are broadcasts of the soul – not secrets of the brain
Kind ones bring us happiness – petty ones unfold pain.
Giving words as surely – as reflections in a mirror
If hate you send, hate you'll get back – but loving brings love nearer.
Remember as you start his day – and duty crowds your mind
That kindness comes so quickly back – to those who first are kind!
Let that thought and this one – direct you through each day – – –
The only things we ever keep – are things we give away."
-Jerry Buchanan
I've been through difficult 2 divorces, numerous challenges in business, and as a reader of this blog, you know my challenge with cancer.
My life experiences have taught me this poem is more than accurate.
In my challenges I've discovered my strengths and my greatest triumphs. Would I do somethings different? You bet. The reason I'm still alive is to make those corrections going forward.
The past is only valuable when you learn from it, not relive it. If you keep thinking about the past you are doomed to repeat.
Remember this as you face 2019. Look forward to the new YOU. Don't deprecate yourself for your failures, think positively and change your results for the future.
Growth demands Strategic Discipline.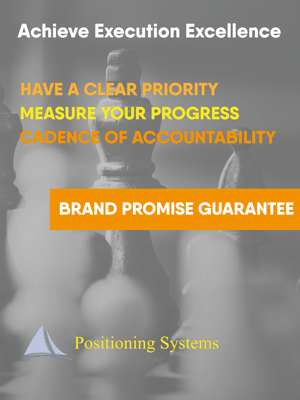 Positioning Systems is obsessively driven to improve your business and your team's execution. 3 Strategic Disciplines: Priority, Metrics and Meeting Rhythms help your business dramatically improve your forecasting, individual and team performance to create alignment. Empower your team to achieve accelerated growth.
As an Execution Decision, Strategic Discipline increases your Profitability.
Positioning Systems helps your business achieve these outcomes on the Four most Important Decisions your business faces:
DECISION

RESULT/OUTCOME

PEOPLE

STRATEGY

EXECUTION

CASH
We help your business Achieve Execution Excellence.
Positioning Systems helps mid-sized ($5M - $250M) business Scale-UP. We align your business to focus on Your One Thing! To achieve growth, you need to evolve in today's rapidly changing economic environment. Have you been avoiding a conversation on how you can successfully grow your business? Contact dwick@positioningsystems.com to Scale Up your business! Take our Four Decisions Needs Assessment to discover how your business measures against other Scaled Up companies. We'll contact you.
NEXT BLOG – Annual Planning Lessons
Two of the three weeks without blogs I facilitated Annual Planning Meetings at my customers businesses. These meetings produced insights and ideas. I'll share these next blog.