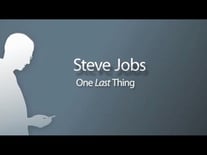 There are a lot movies, criticism, and accolades for Steve Job, yet none can deny his ability to innovate.
Positioning Systems Strategic Discipline emphasizes the critical nature of the One Thing focus annually and for quarterly planning.
This One Thing focus is a hallmark to our customer's success, and it was a demanding aspect of Steve Job's success at Apple. Jobs learned this in his formative years, and applied it in his return to Apple, developing new products like the iPhone, iPad, iTunes at intervals of every two years.
What was Steve Job's final One Thing at Apple. Jobs knew his cancer was fatal. He recognized the need to establish a legacy with Apple.
Jobs' last One Thing wasn't an external product, it was internal: Apple University. Jobs recognized the vital need to educate a new generation of leaders for Apple.
How is your business at training leadership? Are there a group of leaders in your business you see carrying the baton to a higher level of leadership? Are you actively training, strategizing, including them in the planning for your businesses future? Strategic Discipline's meeting rhythms provide the perfect platform to stimulate this activity.
ONE JOB OF ALL COMPANIES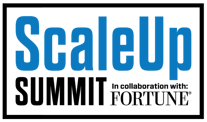 Today is our Coaches Meeting ahead of the ScaleUp Summit in San Antonio, sponsored by Fortune. Verne Harnish spoke to our group of Gazelles Coaches, emphasizing a story about Steve Jobs last One Thing. He demanded we help our Gazelles customers keep this One Thing Focus. As your companies grows, you need to make things simpler. The interconnections between people expand exponentially as your number of employees increases. When I started as a Gazelles coach we had 38 coaches. In the room today, 170 coaches were in attendance. We have over 250 coaches internationally. Communication is a challenge in growth companies. Tom Brenneman, author of Right Away, All at Once, Growth Summit Speaker and former CEO of Continental Airlines urges as you scale up you have to keep it simple. The One Thing theme/focus achieves simplification of your message.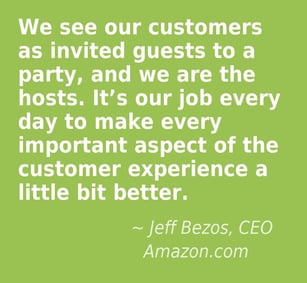 Verne shared what happens every day in Amazon's Jeff Bezos meetings with his leadership team. If you're like me, Amazon's Prime membership makes it easy for me to make purchase decisions. That's exactly Amazon's mantra.
How can we make it easier for our customers?
Amazon accounts for 43% of all revenue in online sales. The number suggests Amazon.com is doing a surprisingly shocking job of achieving their One Thing.
Imagine if your business had a simple message like this?
In too many businesses the picture here representing management at the top and employees at the bottom of the outhouse represents exactly how the people doing the tactical work in the business feel.
Your question might be how can we make our employees job easier?
Can you make your employees feel cared for, perhaps even loved? A recent Harvard Business Review article suggests exactly that, Employees Who Feel Love Perform Better. Employees who feel loved perform better and are more engaged.
What's your businesses One Thing? Can you make it as simple, yet impactful as Amazon's?
THE REAL ORGANIZATIONAL CHART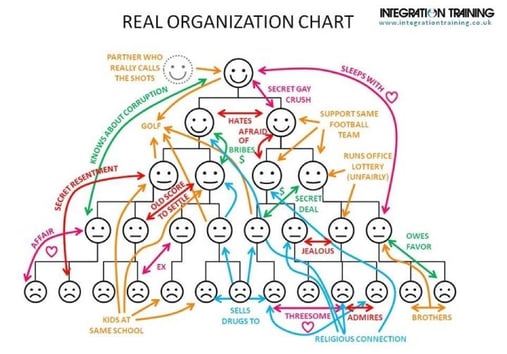 Verne shared this picture you may have seen on the Real Organizational Chart.
General Stanley McChrystal, Team of Teams author, spoke at our Atlanta Growth Summit on the need to focus on smaller teams. Optimally 4.6 is the right team size. It's why special forces teams are rarely larger than 5.
Is your business built to scale with teams of this size? Larger groups simply are more challenging to function at a high level. Is it time to rethink how your organization is structured? What would your business look like if you had groups in 4-5 member teams? McChrystal also emphasized the need for an organization to communicate through daily huddles.
This structure has been proven by Google's research to produce better results.
TWO FINAL IDEAS
Verne shared two ideas he feels are changing business
Data is replacing management in the 21st Century
Today we don't need managers we need coaches.
Google's research supports this and...
Management/Coaches in your organization need to work on:
Conversational turn-taking. (In other words, equal time in meetings for speaking/conversations by all team members)
Arrange for social sensitivity. (This may sound touchy feely, and yet it's what creates bonding within your groups. It's a principle we employ in weekly meetings with good news Personal and Business.)
Looking for help scaling up your business? Contact Positioning Systems masters of Strategic Discipline. Contact dwick@positioningsystems.com

NEXT BLOG – SCALE UP SUMMIT BEGINS

Verne's time was short with us today and I'm sure tomorrow and Wednesday he may expand on his message. I'll provide more clarity and depth as I receive it. We have our Core Values Awards dinner this evening, so this is a shorter blog. I'll plan to have more for you tomorrow with a message from one of the speakers.