It's starts with the easy stuff. Every morning between 7:30 and 9 AM.
Where are you?
What's your name?
What date is it?
Then he/she gets into some more difficult challenges. Spell "World" forwards. Spell it backwards.
Start from 100 and subtract 7 until I tell you to stop.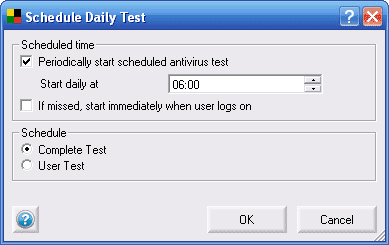 I'm going to give you three items. Remember them because I'm going to ask you them before I leave. "chair, orange, baseball cap."
For the next ten minutes they proceed to distract me and then just before he leaves he asks, "Now what were those 3 items again?"
I've asked the Physician's Assistant at University of Iowa Hospital to do this to see how I'm doing each day. Since I plan to continue to work with my clients it's particularly important. I want to make sure I'm sharp and have my complete capabilities about me. If I'm under the weather or not sharp I shouldn't be coaching my clients.
Why I'm continuing to do this while going through chemotherapy is another question I'd like to address. First though I'd like to ask you a question.
Are all of your employees prepared to work and deliver to your customers each day?
How do you know?
This series of questions for me is similar to a daily huddle. It's a test to make sure I'm up to or above par.
Do you require your people to be at or above par each day? Have any of them ever failed so miserably you wondered where their minds were at that day?
Should you be doing a test – a daily huddle to check in on your team each day? The daily huddle routine is outlined in this blog, or you can send us an email to receive a daily huddle processes I've created for clients to use to implement it.
It's short, simple and should never take longer than 15 minutes. What's up (choose from: how you doing, what's your priorities, or victories), Metrics (what quantifiable output are you responsible for producing today), and where are you stuck. At the very least it will improve your communication and business alignment.
You can get more complicated than that, yet really what you are looking for is whether your team is ready to hit the day with their full faculties and commitment to get the job done. Are they focused on the right things? Do you know without a huddle?
Finally why am I continuing to work with my clients through chemo therapy? First of all I still feel good. I've been blessed so far and hope it continues. Second, I love coaching. Ask me if I won the lottery what I'd do for a living, or what gives me the greatest reward in life, or what would I do if I only had six months to live. Other than spending time with my family, coaching is the answer to all these questions.
Those questions fit nicely with what I'd like to address next. One of the Four Decisions you must get right to achieve growth is People. How important are people to your organization? Let's explore that next blog as I share with you some of the people I've met on the 7th floor of University of Iowa Hospital and how important they are to my being able to reach my #1 priority of getting healthy.