Have you heard the term, The Greater Fool?
I love the short HBO series The Newsroom. In one of the episodes, Sloan Sabbith, the ACN financial reporter, reveals, "The greater fool is actually an economic term. It's a patsy. For the rest of us to profit, we need a greater fool— someone who will buy long and sell short. Most people spend their life trying not to be the greater fool; we toss him the hot potato, we dive for his seat when the music stops. The greater fool is someone with the perfect blend of self-delusion and ego to think that he can succeed where others have failed. This whole country was made by greater fools."
Does being a Greater Fool have its advantages? If you believe the definition, it built our country. In my case I believe it helped me defeat Acute Myeloid Leukemia, with less than a 2% chance of survival.
Social Media Greater Fool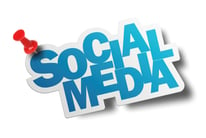 Social Media has never, and most likely will never be my area of expertise. I'm a dinosaur in that respect, having grown up in a world where newspaper, radio, and especially TV were the big dogs. All that has changed, and I've been to slow to adapt.
Recently I've made efforts to improve my Social Media prowess, hiring several outsourced experts to help.
On Thursday evening while attending a basketball game a former customer coaches, I received a curt response to my message thanking a twitter member for following me.
One of my beliefs about why we're here is to learn. I'm a Christian, and Jesus was called Rabbi, or Teacher! Some things I learn slower, others I've been unable to adapt to, yet.
I make big mistakes, like the one I made with this extremely short term Twitter follower Tom R.
Mistake #1
Whenever anyone follows me on Twitter they automatically receive this message: Thanks for following me! I look forward to your tweets.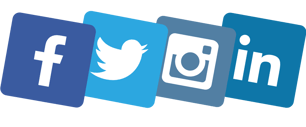 Are you interested in a free Four Decisions Needs Assessment of your business? The assessment covers the critical questions that every business needs to get right in order to grow. If you're interested, click here to register: http://checklist.positioningsystems.com/. I'll then reach out to set up a free call with you. Or if you have any questions, feel free to email me at dwick@positioningsystems.com.
Tom's direct message to me read:
We could do that.
OR
We could develop a relationship.
OR
We could just start trying to sell something to each other BEFORE we have any relationship.
OR
We could just stop following each other once we discover that our perspectives on the proper use of social media are so vastly different that we are unlikely to ever have a productive relationship.
Yeah. I choose that last one
How would you have responded?
Mistake #2
I'm guessing you would not have responded as I did.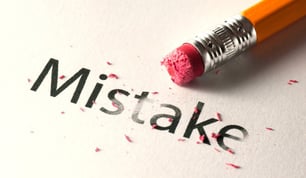 Foolishly, thinking I was being clever I responded:
"When we judge others we don't define them, we define ourselves." ~Dr. Wayne Dyer
Tom responded:
"Oh I am so impressed!!! You are sOOOOOO smart!!!!! Putting transactions before relationships is simply the actions of an ass - which your follow-on DM proves. If this is how you plan to build your business, you will fail and have no one to blame but yourself."
What I should have said:
"You're right Tom. Forgive me. I'm sorry. Can we start over?"
Hindsight is always 20-20
LEARNING FROM MISTAKES
I could compound my mistake by simply believing Tom is wrong, he's a cynic, and he may have received too many messages like this, and he lost it.
That's his problem not mine.
Sure that would be easy, and even acceptable for some.
I choose to learn from it, realize I'm still a novice at social media, and I'm going to accept Tom's "constructive criticism" and change my methods.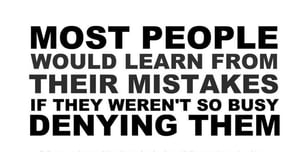 NEW MESSAGE
I didn't sleep well. I reviewed the exchange from Tom, my response, along with my initial message. After speaking to my social media resource we created a new message, in an effort to over come the natural resistance my previous message creates.
Thanks so much for connecting with me. Positioning Systems writes a Strategic Discipline blog each week. We explore issues mid-size growth companies struggle with and their solutions.
What's an issue you face you'd like to discover a solution for? I'd like to consider it for a future blog or share a blog I've written if we've already tackled it.
More info? Direct message me here, or visit http://strategicdiscipline.positioningsystems.com/blog-0.
Hope you agree it's a better approach?
Growth demands Strategic Discipline.
Don't consider hiring Positioning Systems for Social Media.
Hire Positioning Systems to help you grow your business in the Four Decisions: People, Strategy, Execution, Cash.
Positioning Systems helps mid-sized ($5M - $250M) business Scale-UP. We help you align everyone in your business to focus on Your One Thing! To achieve growth, you need to evolve in today's rapidly changing economic environment. Are you avoiding a conversation with yourself on how to can grow your business? Contact dwick@positioningsystems.com to Scale Up your business! Take our Four Decisions Needs Assessment to discover how your business measures against other Scaled Up companies. We'll contact you.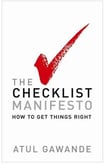 Next Blog – How to Be Great – Hire a Coach
How do we improve in the face of complexity? Atul Gawande studies this question with a surgeon's precision. He shares what he's found to be the key: having a good coach to provide a more accurate picture of your reality, to instill positive habits of thinking, and to break our actions down and then help us build them back up again. "It's not how good you are now; it's how good you're going to be that really matters," Gawande says