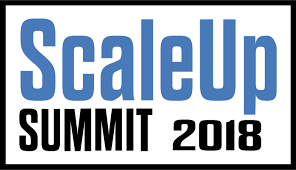 Cash in your business provides Oxygen (a business can breathe easily when it's not focused on worries over cash to make payroll, pay bills on time, invest in people or capital investments ) and Options. When you have great cash flow you have options other businesses don't.
Alan Miltz, an authority on Cash Flow, shared Revenue is Vanity, Profit is Sanity, Cash is King
I found a short video (2:45) summarizing Alan Miltz's short presentation to our ScaleUp Summit audience in Denver with Verne Harnish.
Advance to the 2:15 mark to get Alan's take on what every senior leadership team member should have on their desk to make the right decisions on cash flow.
The Power of One
The Power of One (1%) is a principle that can have a significant positive (or adverse) impact on your Cash Flow Story. Alan Miltz, one of our Gazelles Faculty Members and Contributing Thought Leaders, (along with his colleagues) has identified 7 key financial variables that companies can directly influence AND that strongly impact cash flow.
Two important questions arise:
How would your cash flow improve if you increased any or each of these by 1% over a period of time?
Of these 7 key financial variables, which ones most influence your company's cash flow?
The Power of One Video here provides a more in-depth sharing of how to manage your cash flow :
The 7 most influential and impactful financial variables related to the Power of One (1%) are:
Price,
Volume,
Cost of Goods Sold,
Accounts Receivable,
Accounts Payable,
Inventory (Turns), and
Overhead Expense.
You can put these principles and tools to work now in your company by doing a Leadership Team Exercise on the Power of One (1%). Contact dwick@positioningsystems.com to help you conduct this exercise with your team.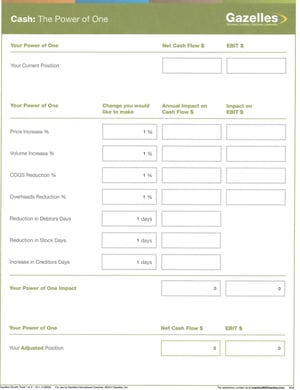 Document (or estimate if you do not have your current nor last year's financial statements with you) your Net Cash Flow and EBIT (Earnings Before Interest and Taxes) for the past rolling 12 months or previous fiscal reporting year.
Collaborate as a team and discuss the impact of a 1% increase in the 7 key areas that drive your Power of One.
Then, as a team, estimate the positive impact on your Net Cash Flow and EBIT over the coming 12 months (or over the new fiscal year). What could these improvements do for your business if you took action on the Power of One (1%)?
Wondering how this might work in your business? Visit POWER OF ONE (1%): 7 KEY FINANCIAL VARIABLES YOU CAN INFLUENCE. Scroll to the end of the blog and find EXAMPLES in bold letters to read three short paragraphs on how a commercial & retail furniture company used the Power of One to turn around a significant profit loss into a gain in just 5 months using this tool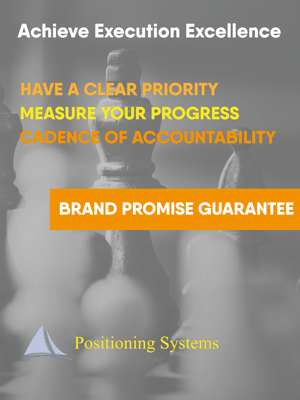 Growth demands Strategic Discipline.
Positioning Systems is obsessively driven to improve your business and your team's execution at work. 3 Strategic Disciplines: Priority, Metrics, and Meeting Rhythms help your business dramatically improve your forecasting, individual and team performance to create alignment. It empowers your team to achieve accelerated growth.
As an Execution Decision, Strategic Discipline increases your business's Profitability. As Alan Miltz explains in his videos, profit produces cash flow!
Positioning Systems helps your business achieve these outcomes on the Four most Important Decisions your business faces:
DECISION

RESULT/OUTCOME

PEOPLE

STRATEGY

EXECUTION

CASH
We help your business achieve Execution Excellence.
Positioning Systems helps mid-sized ($5M - $250M) business Scale-UP. We align your business to focus on Your One Thing! To achieve growth, you need to evolve in today's rapidly changing economic environment. Have you been avoiding a conversation on how you can successfully grow your business? Contact dwick@positioningsystems.com to Scale Up your business! Take our Four Decisions Needs Assessment to discover how your business measures against other Scaled Up companies. We'll contact you.
NEXT BLOG – ANNUAL PLANNING/TEAM WORK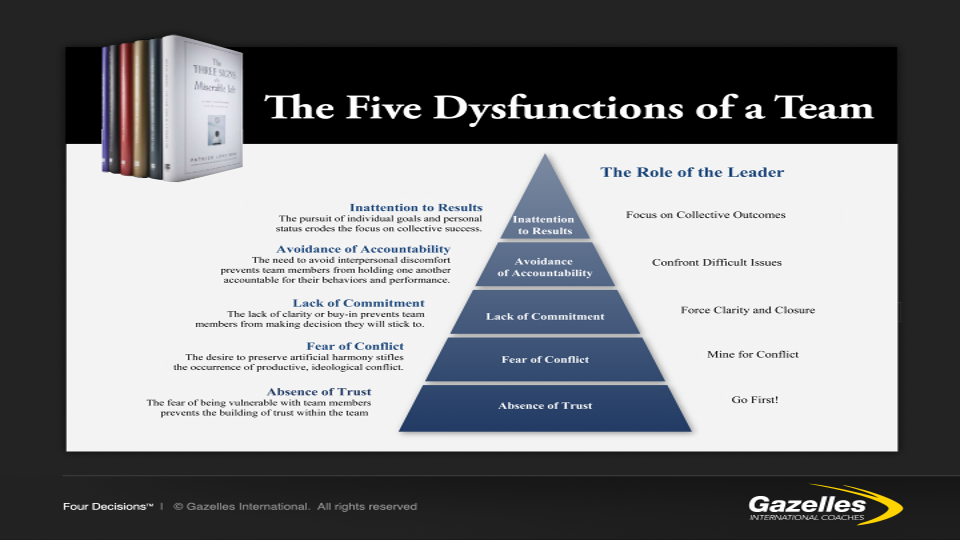 Last week I was in Phoenix Arizona facilitating Annual Planning for one of my customer's leadership teams. They attended the ScaleUp Summit in Denver. We completed Patrick Lencioni's Five Dysfunctions of a Team, immediately following the Summit. One of the Outcomes of the 5 Dysfunctions Exercises is to develop a theme to improve Accountability and Results. I'll share their Theme, how powerful they found it, and why it's how they've decided to being every meeting they have.