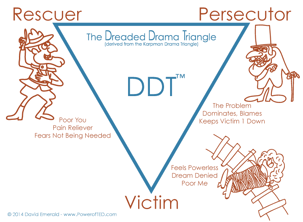 Five-plus years ago I was introduced to the Drama Triangle at our Scaling Up Growth Summits in Dallas. Follow this link and you'll discover insights into why you behave as you do, why your employees behave as they do, and most importantly how to adjust to produce a better outcome by using an Outcome Orientation versus a Problem Orientation.
Understanding this approach to achieve better outcomes doesn't become a habit by just attending one workshop or event. I subscribe to The Center for Empowerment Dynamics Blog and receive new insights from them every Friday.
Recently their blog inspired this blog. In Emotions are Contagious Too! they share how '"emotional contagion," causes humans to synchronize their emotions with the emotions conveyed by other people. One person's emotions become contagious to others.'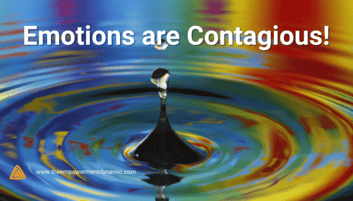 Harvard emotions researcher Shawn Anchor notes, "Our brains are wirelessly connected, which means we co-process the world. We do not individually process the world."
Thus, we can understand our role and our responsibility as a leader.
Birthing of Leadership – Understanding emotions
Any position can be an origin for leadership.
As a radio salesperson, after graduating college, I quickly discovered, without the proper attitude, energy, and emotion, it wouldn't take too many rejections before I'd want to go home and hide. There were many mornings when getting out of bed was the greatest obstacle to overcome since I didn't want to be rejected again.
My mentor and sales manager at the time, tuned me into affirmations, listening and learning to audio tapes, inspiring me by discovering what others did to inspire themselves. He got me to set goals, which I'd been practicing in high school and college sports and hadn't applied yet to my career.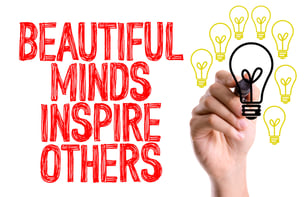 This is why developing your company values and purpose (Your Why!) is so critical. Just as important is setting new goals/targets for your business. Make sure your people see how they fit into this vision and can contribute to its achievement and their own personal gain.
An inspired leader is someone who lives the purpose and values and transfers these emotions to others. They inspire others!
Motivation is a myth. Inspiration gets things done. Inspiration is the transfer of emotions.
One of the highlights from the Emotions are Contagious Too! blog is: The idea of contagious emotions requires that you become highly conscious of your own moment-to-moment emotions. Are you sending out positive emotions as you learn to be with and care for others? Or are you contributing to the drama by seeding the environment with fear-based emotions?
This of course means you are a self-aware leader, as shared in Leadership Is an Inner Journey.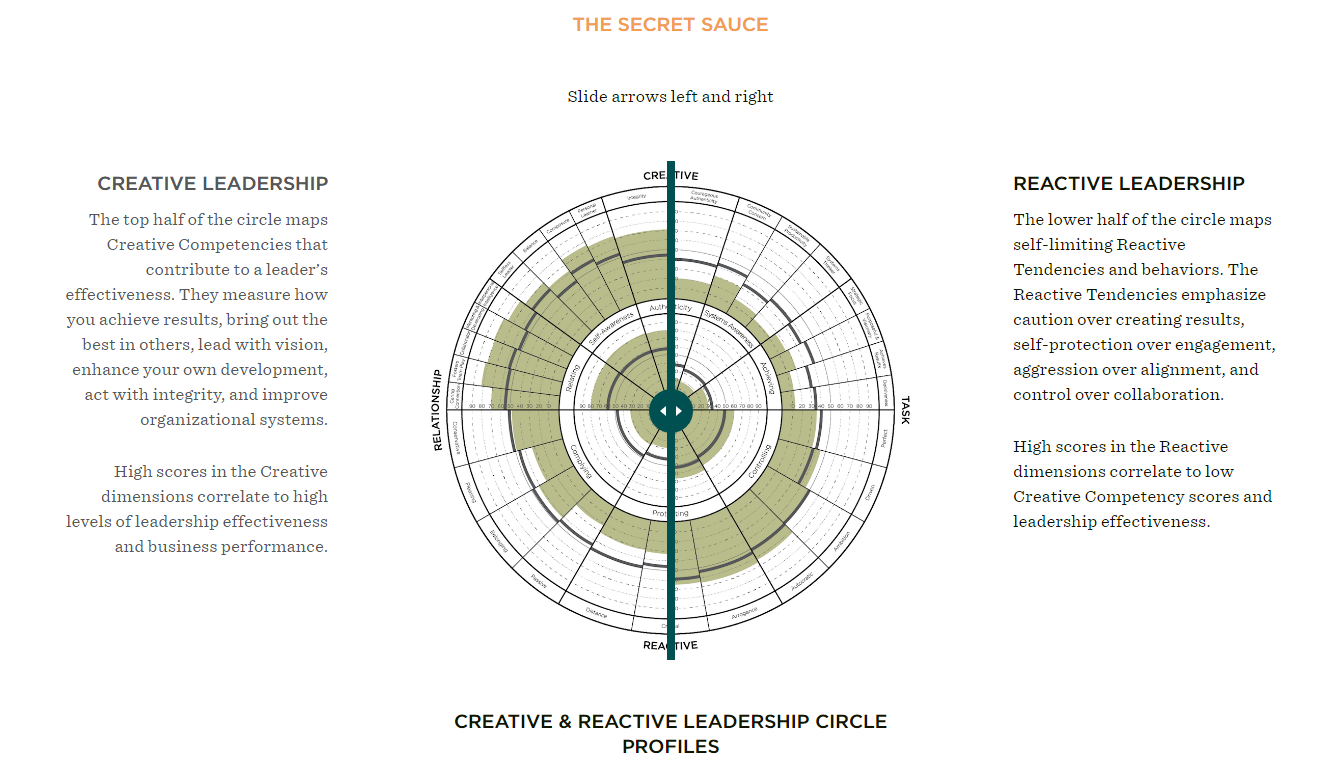 Are You an Inspiring Leader?
I don't have a series of questions here to ask you whether you are an inspiring leader. It's pretty safe to say, if you have subordinate leaders/managers, you can easily attribute who is and isn't leading simply by the energy of their team. Most frequently the attitude, energy, and inspiration of the leader is conveyed by the team in the effectiveness, and achievement of the team's goals.
Energy isn't always the leading indicator of a leader's success. It's a good sign of it, however confident, quiet leadership can be just as effective. The quiet leader leads through sincerity, empathy, good listening, and communication, which inspires his/her team, not through enthusiasm and energy, but through caring. The transfer of emotion here is love. It inspires your team because they want to perform. A leader who cares, trusts, and believes in you, is someone you don't want to ever let down.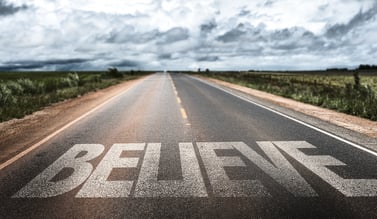 Leadership is not a thing, as we share in Lie #9: Leadership is a Thing from Nine Lies About Work. It comes in many shapes, sizes, and variations. However, it always inspires. Are you an inspiring leader?
To create an environment where everyone is inspired to give their best, contact Positioning Systems today to schedule a free exploratory meeting.
Growth demands Strategic Discipline.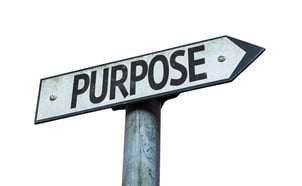 Almost every company has a set of values and purpose they want their employees to express, observe, and follow. How do you share these values to achieve immersion inside your business? Several tools and ideas we'll explore in our next blog.
Building an enduring great organization requires disciplined people, disciplined thought, disciplined action, superior results, producing a distinctive impact on the world.
Discipline sustains momentum, over a long period of time, laying the foundations for lasting endurance.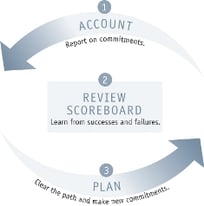 A winning habit starts with 3 Strategic Disciplines: Priority, Metrics, and Meeting Rhythms. Forecasting, accountability, individual, and team performance improve dramatically.
Meeting Rhythms achieve a disciplined focus on performance metrics to drive growth.
Let Positioning Systems help your business achieve these outcomes on the Four most Important Decisions your business faces:
DECISION

RESULT/OUTCOME

PEOPLE

STRATEGY

EXECUTION

CASH
Positioning Systems helps mid-sized ($5M - $500M+) businesses Scale-UP. We align your business to focus on Your One Thing! Contact dwick@positioningsystems.com to Scale Up your business! Take our Four Decisions Needs Assessment to discover how your business measures against other Scaled Up companies. We'll contact you.
NEXT BLOG – Share Your Company's Values