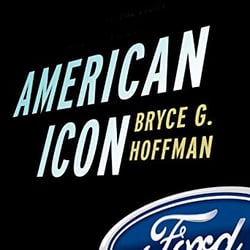 A customer of mine, who I've worked with on and off for the past ten years, recently contacted me to start our coaching relationship again.
His business just completed their highest revenue month in September.
They recently moved locations, are experiencing major staff turnover, have inexperienced managers and are failing to keep up with the high volume of orders they're receiving.
Inventory delays complicate the manufacturing problems they are having.
My customer is now the CEO. He fears, if they can't fulfill the orders on a timely basis, the company will lose customers and possibly even go out of business.
Growth versus Turnaround
If you're business is not growing through this economy, then something is wrong.
My customer's business is growing. They can't keep up with the increasing avalanche of orders!
These problems are systemic. They're not executing properly.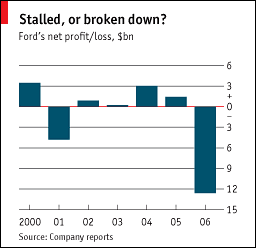 When Alan Mulally took over Ford in September of 2006 he faced a bigger problem(see How Ford's Alan Mulally turned around its fortunes). As they article shares, "I arrived in September '06 and the first profit forecast I saw was for a loss of $17bn [£10bn]," he says.
"By the end of that year, we'd accomplished that. Our forecast accuracy was very good!"
American Icon: Alan Mulally and the Fight to Save Ford Motor Company by Bryce G. Hoffman is a brilliant story on how to not only turnaround a iconic business, it's an insightful look at the tools and resources we share with our Scale Up customers to help them grow, thrive, and enjoy the journey. I've already shared these principles in Cadence of Accountability – How Alan Mulally Rid Ford of Poor Performers.
Compelling Vision – Ruthless Execution
Mulally quickly recognized most of the issues Ford faced. Mulally had questions during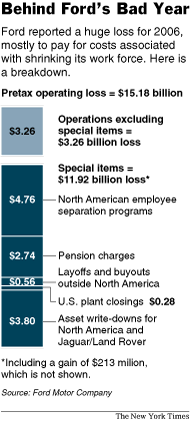 his interviews with Bill Ford:
Is there enough money left to save Ford Motor Company?
Can I still make a difference, or is it too late?
Yet he remained optimistic writing in his notebook:
"Make the best cars in the world" and
"Profitable growth for all."
Already he envisioned Ford's future writing what he later called his "Four P's":
"performance,"
"product,"
"process," and
"people."
Beneath that, Mulally wrote, "Leadership counts."
"We must change to grow and survive … we are not competitive," he continued. "We have to take action … take down production … get back to profitability … embrace the future."
Metrics
On another page, Mulally listed the key metrics he would track in his weekly BPR's (business plan reviews) (see our Scale Up Weekly Meeting agenda) :
revenues,
expenses,
research-and-development costs,
operating costs,
earnings, and
cash-on-hand.
When he was done, he wrote, "Wow! What fun!"
As Bill Ford and he talked, Mulally wrote two phrases on his notepad:
"compelling vision" and
"ruthless execution."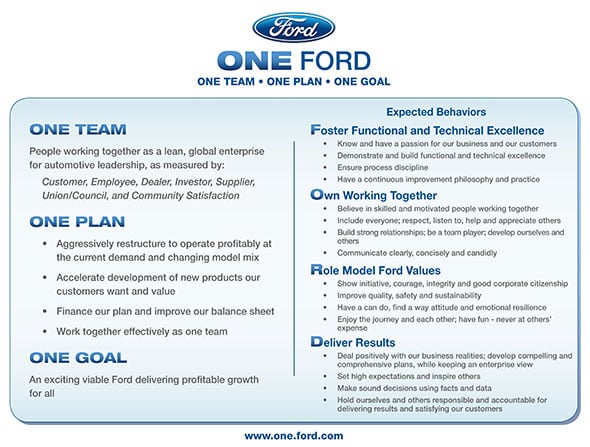 Culture of Discipline
Hoffman notes, "The real revolution began on Thursday, September 28, 2006. At 8 A.M., Ford's senior executives gathered in the Thunderbird Room on the eleventh floor of World Headquarters for their first BPR meeting. There, beneath black-and-white photographs of Henry Ford and his Model T, the latter-day leaders of the Ford Motor Company gathered around a large round table like knights in some modern staging of the tales of King Arthur, with Mulally in the title role. To his surprise, many arrived trailing adjutants and subalterns armed with thick three-ring binders that presumably contained the answers to every conceivable question the new CEO might ask their bosses. Mulally thought he had made it clear that executives were responsible for their own presentations. "You're welcome to bring guests," he announced as they filed into the room. "But they won't be allowed to speak or answer questions." Nervous glances were exchanged among the executives. They were used to deferring tough questions or demands for details to their subordinates. But Mulally reminded them they were in charge of the company and were expected to know their areas inside and out."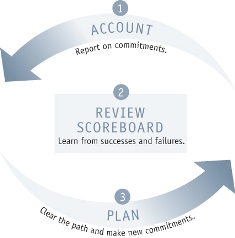 "If you don't know the answer to something, that's okay, because we'll all be here again next week," he said with a smile. "And I know you'll know it then."
Mulally stressed, when there was discussion and debate in the SAR (special attention review), it would be based on business realities, not politics or personality. That was the old Ford, he said. The new Ford was all about the numbers. "The data sets you free," he said with a smile
"We are the decision makers," Mulally said. "We need to make decisions and not pass the buck."
"If you don't know the answer to something, that's okay, because we'll all be here again next week," he said with a smile. "And I know you'll know it then."
Mulally called their attention to a list of rules posted on the wall. There were ten of them:
People first
Everyone is included
Compelling vision
Clear performance goals
One plan
Facts and data
Propose a plan, "find-a-way" attitude
Respect, listen, help, and appreciate each other
Emotional resilience … trust the process
Have fun … enjoy the journey and each other
Jokes at the expense of others had been a regular pastime at Ford. Ford executives spent decades mastering. In a company like Ford, the weak went to the wall; only the strong survived.
Now they were being told they were all on the same team, and Mulally expected them to act like it.
American Icon: Alan Mulally and the Fight to Save Ford Motor Company provides an in-depth look at what it takes to make a company great. These are the tools, resources and actions Positioning System helps your leadership team implement to grow your business.
Growth demands Strategic Discipline.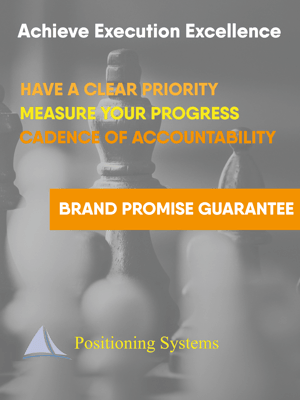 How can you build an enduring great organization?
You need disciplined people, engaged in disciplined thought, to take disciplined action, to produce superior results, to make a distinctive impact in the world.
Discipline sustains momentum, over a long period of time, to lay the foundations for lasting endurance.
It's the framework for Good to Great:
Stage 1: Disciplined People
Stage 2: Disciplined Thought
Stage 3: Disciplined Action
Stage 4: Build Greatness
A winning habit starts with 3 Strategic Disciplines: Priority, Metrics and Meeting Rhythms.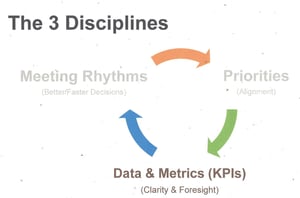 Forecasting, accountability, individual, and team performance improve dramatically.
Meeting Rhythms achieve a disciplined focus on performance metrics to drive growth.
Positioning Systems helps your business achieve these outcomes on the Four most Important Decisions your business faces:
DECISION

RESULT/OUTCOME

PEOPLE

STRATEGY

EXECUTION

CASH
Positioning Systems helps mid-sized ($5M - $250M) business Scale-UP. We align your business to focus on Your One Thing! Contact dwick@positioningsystems.com to Scale Up your business! Take our Four Decisions Needs Assessment to discover how your business measures against other Scaled Up companies. We'll contact you.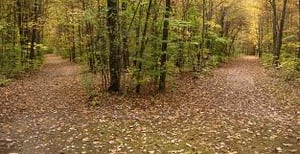 Next Blog – Character
How do you define character? Is it still an important element in your business? I learned the definition of character in my first job out of college. Next blog, the best definition of character to live by.