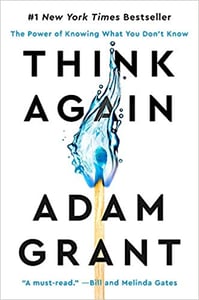 In Think Again: The Power of Knowing What You Don't Know, Adam Grant challenges us to consider how we make decisions and think, "Our self-identity should come from values, not opinions."
Divisiveness is more prevalent than ever. How do we achieve harmony? How do we get a group or someone to change their thinking, and be open to our point of view?
It's a rare person who wants to hear what he doesn't want to hear. ~ Dick Cavett
"Convince a man against his will, He agrees still." ~ Mary Wollstonecraft, aka Mary Shelly, Frankenstein
However, Betty Bigombe, Senior Director for Fragility, Conflict, and Violence World Bank (2014 to 2017) points out….
"Even the devil appreciates being listened to."
It's this simple approach Grant advocates.
CHANGING VIEWS - MOTIVATIONAL INTERVIEWING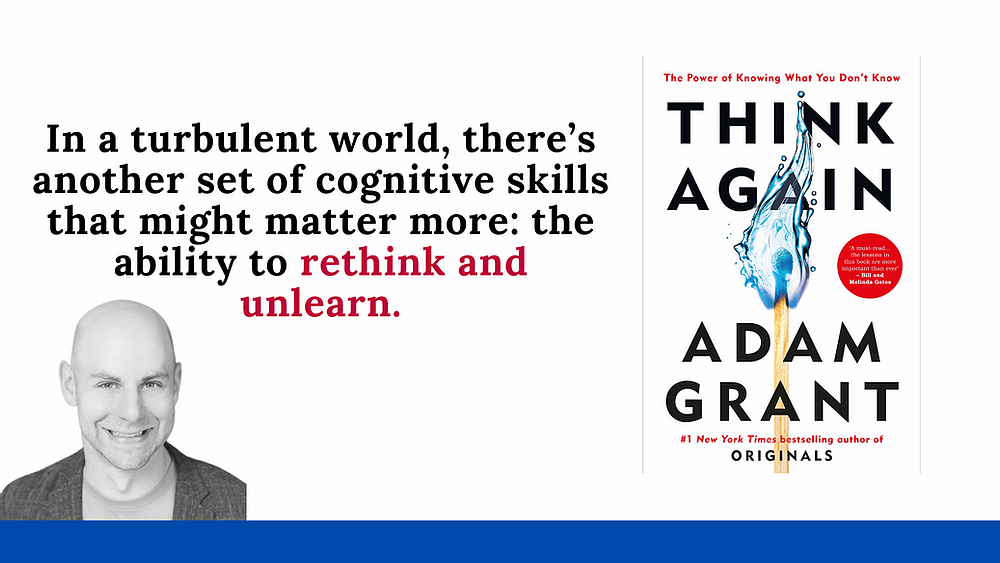 It feels counterintuitive, rather than arguing with your adversary, it's far more effective to listen to your opponent's point of view and find points of agreement.
Grant shares: In the early 1980s, a clinical psychologist named Bill Miller was troubled by his field's attitude toward people with addictions.
Instead of attacking or demeaning his clients, Miller asked questions and listened to their answers. He published a paper on his philosophy, which found its way into the hands of Stephen Rollnick, a young nurse trainee working in addiction treatment. A few years later, the two happened to meet in Australia and realized what they were exploring was much bigger than just a new approach to treatment. It was an entirely different way to help people change.
Together, they developed the core principles of motivational interviewing. The premise is: we can rarely motivate someone else to change. We're better helping them find their own motivation to change.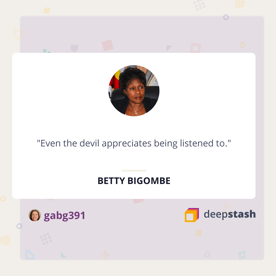 "When we try to convince people to think again, our first instinct is usually to start talking. Yet the most effective way to help others open their minds is often to listen." ~ Adam Grant, Think Again
Motivational interviewing starts with an attitude of humility and curiosity. We don't know what might motivate someone else to change. We need to be genuinely eager to find out.
It holds up a mirror so they can see themselves more clearly, and then empower them to examine their beliefs and behaviors. That can activate a rethinking cycle, in which people approach their own views more scientifically. They develop more humility about their knowledge, doubt in their convictions, and curiosity about alternative points of view.
Motivational interviewing involves three key techniques:
Asking open-ended questions
Engaging in reflective listening
Affirming the person's desire and ability to change
Motivational interviewing has a statistically and clinically meaningful effect on behavior change in roughly three out of four studies. Psychologists and physicians using it have a success rate of four in five.
Motivational interviewing isn't limited to professional settings—it's relevant to everyday decisions and interactions.
When people ignore advice, it isn't always because they disagree with it. Sometimes they resist the sense of pressure and the feeling someone else is controlling their decision.
Motivational interviewing goes a step further, guiding others to self-discovery.
The objective is not to be a leader or a follower, but a guide.
Motivational interviewing generates more openness in both directions. Listening can encourage others to reconsider their stance toward us. It also gives us information to lead us to question our own views about them.
If we take the practices of motivational interviewing seriously, we might become the ones who think again.
Let's say you're with a friend who has a vastly different political view. By listening to them you can discover their viewpoint, and when they disagree with you, ask them how they would achieve the result they want. In many cases when they start to explain, they realize they don't know as much as they think they did and become more open to other points of view. The reverse can be true as well!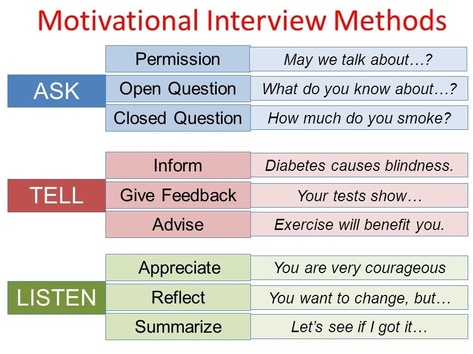 Miller and Rollnick warn the technique shouldn't be used manipulatively. Psychologists find when people detect an attempt at influence, they have sophisticated defense mechanisms. The moment people feel we're trying to persuade them, our behavior takes on a different meaning. A straightforward question is seen as a political tactic, a reflective listening statement comes across as a prosecutor's maneuvering, an affirmation of their ability to change sounds like a preacher's proselytizing.
Motivational interviewing requires a genuine desire to help people reach their goals.
If your goals don't seem to be aligned, how do you help people change their own minds?
Influential Listening
Listening well is more than a matter of talking less. It's a set of skills in asking and responding. It starts with showing more interest in other people's interests, rather than judging their status, or prove our own. We can all get better at asking "truly curious questions that don't have the hidden agenda of fixing, saving, advising, convincing or correcting," journalist Kate Murphy writes, and helping to "facilitate the clear expression of another person's thoughts."
We're all vulnerable to the "righting reflex," as Miller and Rollnick describe it—the desire to fix problems and offer answers. A skilled motivational interviewer resists the righting reflex—although people want a doctor to fix their broken bones, when it comes to the problems in their heads, they often want sympathy rather than solutions.
Next time you want to get your team to change or adhere to your request, consider listening and using some of the techniques shared here in Motivational interviewing and Influential listening.
Adam Grant's Think Again explores the value of changing your mind. For an overall view of the book watch this 8-minute video:
To create an environment where everyone is inspired to give their best, contact us today to schedule a free exploratory meeting.
Growth demands Strategic Discipline.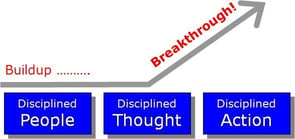 Building an enduring great organization requires disciplined people, disciplined thought, disciplined action, superior results, producing a distinctive impact in the world.
Discipline sustains momentum, over a long period of time, laying the foundations for lasting endurance.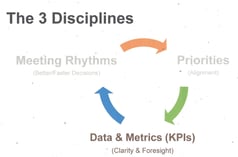 A winning habit starts with 3 Strategic Disciplines: Priority, Metrics, and Meeting Rhythms. Forecasting, accountability, individual, and team performance improve dramatically.
Meeting Rhythms achieve a disciplined focus on performance metrics to drive growth.
Let Positioning Systems help your business achieve these outcomes on the Four most Important Decisions your business faces:
DECISION

RESULT/OUTCOME

PEOPLE

STRATEGY

EXECUTION

CASH
Positioning Systems helps mid-sized ($5M - $250M) business Scale-UP. We align your business to focus on Your One Thing! Contact dwick@positioningsystems.com to Scale Up your business! Take our Four Decisions Needs Assessment to discover how your business measures against other Scaled Up companies. We'll contact you.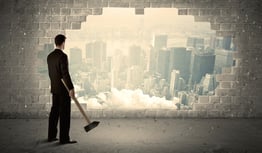 NEXT BLOG – AMAZING BREAKTHROUGH
"Scientists have discovered a revolutionary new treatment that makes you live longer. It enhances your memory and makes you more creative. It makes you look more attractive. It keeps you slim and lowers food cravings. It protects you from cancer and dementia. It wards off colds and the flu. It lowers your risk of heart attacks and stroke, not to mention diabetes. You'll even feel happier, less depressed, and less anxious. Are you interested?" NEXT BLOG
Your blog post content here…