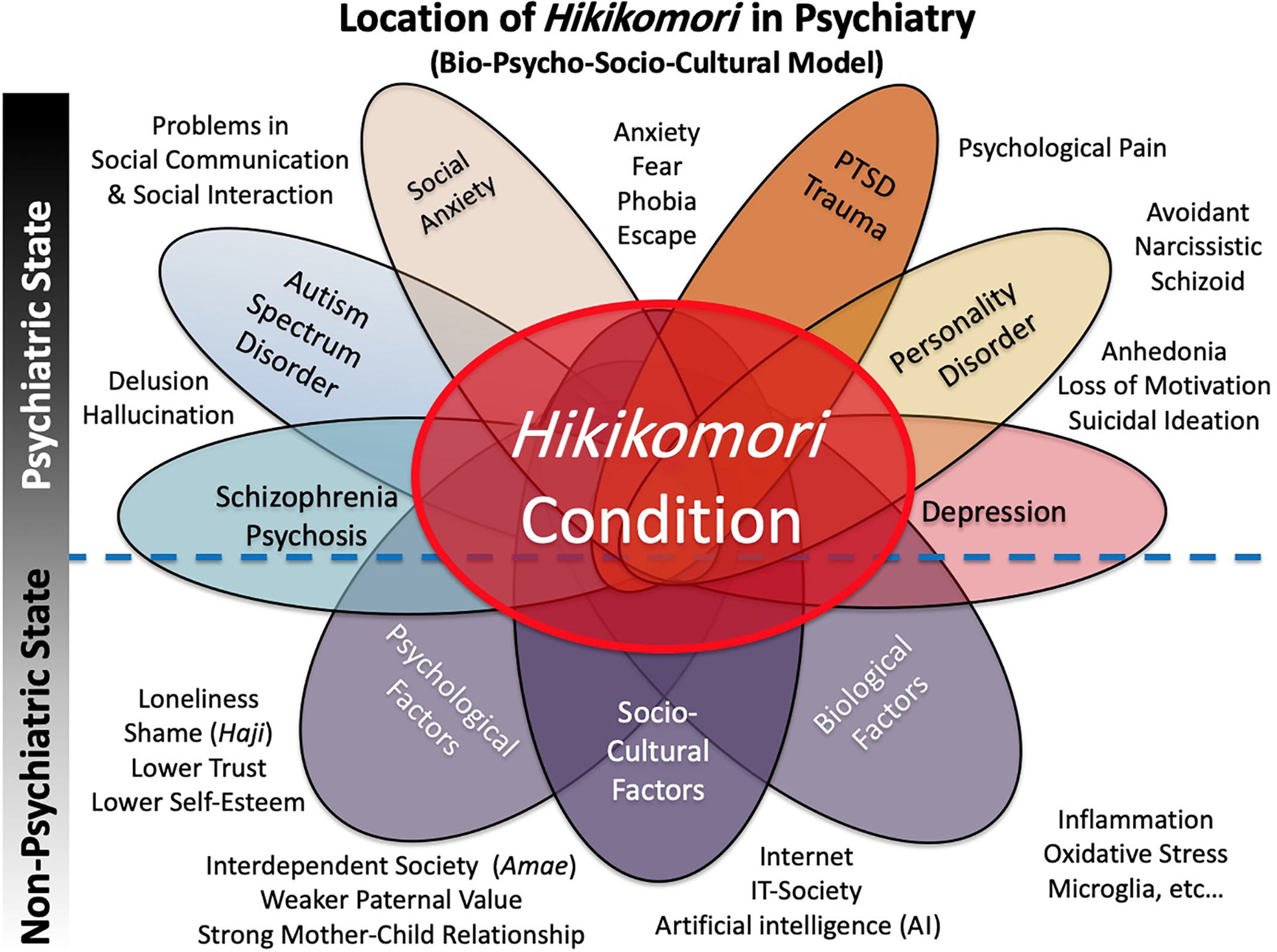 It's called hikikomori.
People who send themselves into an extended time-out. The Japanese government reports there are half a million young Japanese who refuse to leave their bedrooms.
A third of them have spent more than seven years in self-isolation! South Korea is paying reclusive young people $500 a month just to leave the house.
Watch South Korea to pay its reclusive youth
Why?
CITIES DEPRESS US
It's backed by numbers. People who live in cities are 21 percent more likely to suffer from anxiety and 39 percent more likely to suffer from depression than people who live in rural areas.
At the signing of the Declaration of Independence, only 5 percent of Americans were urbanites. By 1876, the number was still just 25 percent. Roughly 100 years ago this tripped to favor city living.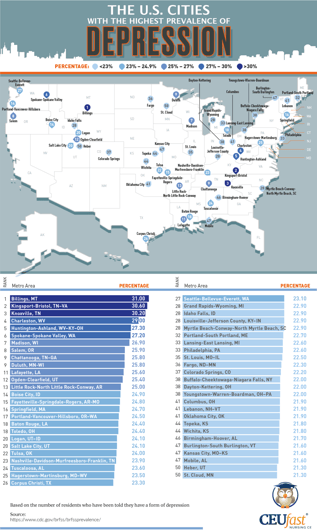 Today, 84 percent of Americans live in cities. But it's an odd trend.
According to a recent Gallup poll, only 12 percent of Americans want to live in a city (a poll taken before Covid-19).
City living offers a far more comfortable and convenient life. Research shows that people who live in cities generally make more money (even after adjusting for the cost of living) and have more opportunities.
At what Cost?
Dunbar's Number
A group of roughly 150 people or fewer seem to be an ideal community. Dunbar's Number, as it's called, is named for British anthropologist Robin Dunbar, who discovered it.
As we evolved, groups of fewer than 150 people gave us enough resources to hunt, raise kids, share, and thrive.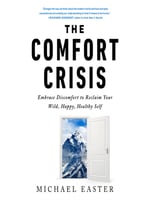 Michael Easter's The Comfort Crisis dedicates a chapter to this ideal community size. When groups exceed the limit, things tend to get weird. Managing more than 150 names and faces and all the social narratives among them is a lot for our brains to process. Bigger societies are complicated and time-consuming (we need government and laws), which burns us out.
The following numbers represent the average populations of today's Pennsylvania Amish parishes (112.8), army companies (180) in World War II, the personal network of the average American (153.5), and the number of real friends the average Facebook user (169) reports having (despite a higher number of Facebook "Friends.")
Watch this 3-minute video on: How Many People Can You Actually Know?
Malcolm Gladwell's book The Tipping Point shares the story of W.L. Gore & Associates, the maker of GORE-TEX waterproof fabric. Gore & Associates discovered, through trial and error, their offices, with over 150 employees, had far more social problems. To solve this, today all their offices contain less than 150 people. The company credits this move to its success in achieving a billion-dollar brand that is consistently named one of the nation's best companies to work for.
What's All This Mean?
Quite possibly, absolutely nothing.
Perhaps you've seen this where you live. When I first moved to Wausau Wisconsin, a city with a population of less than 100,000, I was surprised to see many people leaving early Friday afternoon to go to Minocqua or Tomahawk area, small vacation communities 25-100 miles north. Additionally, tens of thousands of Illinois people headed in the same direction.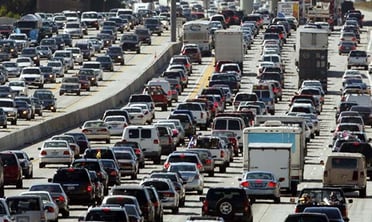 In Phoenix, when I lived there, people headed north to Prescott, Flagstaff, Sedona, Mogollon Rim, Payson, and Strawberry, Arizona to escape the city heat.
Dunbar believes, "Human societies contained buried within them a natural grouping of around 150 people….It's the number of people you would not feel embarrassed about joining uninvited for a drink if you happened to bump into them at a bar."
Satoshi Kanazawa, Ph.D., works at the London School of Economics as an evolutionary psychologist. He studies how our brains came to be and how our new world is changing them. Kanazawa believes, "as population density becomes too high, the human brain feels uneasy and uncomfortable, and such unease and discomfort may translate into reduced subjective well-being."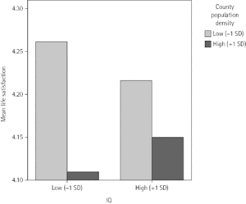 Kanazawa calls his idea the Savanna Theory of Happiness. The general rule of thumb is, the higher the population density wherever a person is, the less happy they'll likely be. Does this explain why a recent study by scientists at Harvard University found New York City as dead last—318th of 318—in a ranking of happiest American cities?
Where do you live, and how big is your office? Could this environment have something to do with your happiness?
To create an environment where everyone is inspired to give their best, contact Positioning Systems today to schedule a free exploratory meeting.
Growth demands Strategic Discipline.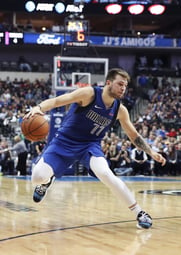 Dr. Marcus Elliott, a Harvard-trained physician, and the owner of P3 Peak Performance Project transformed Luka Doncic, 2018 NBA Rookie of the Year, and Dallas Mavericks All-Star, to improve his performance. He set him up to do what he does best "eccentric force." Roughly 60 percent of NBA players have come through P3 to uncover the perils and opportunities hidden within their movement patterns. Next blog "Misogi," what it can mean to discover our potential.
Building an enduring great organization requires disciplined people, disciplined thought, disciplined action, superior results, producing a distinctive impact on the world.
Discipline sustains momentum, over a long period of time, laying the foundations for lasting endurance.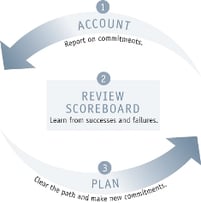 A winning habit starts with 3 Strategic Disciplines: Priority, Metrics, and Meeting Rhythms. Forecasting, accountability, individual, and team performance improve dramatically.
Meeting Rhythms achieve a disciplined focus on performance metrics to drive growth.
Let Positioning Systems help your business achieve these outcomes on the Four most Important Decisions your business faces:
DECISION

RESULT/OUTCOME

PEOPLE

STRATEGY

EXECUTION

CASH
Positioning Systems helps mid-sized ($5M - $500M+) businesses Scale-UP. We align your business to focus on Your One Thing! Contact dwick@positioningsystems.com to Scale Up your business! Take our Four Decisions Needs Assessment to discover how your business measures against other Scaled Up companies. We'll contact you.
NEXT BLOG – "Misogi," Reaching Our Potential