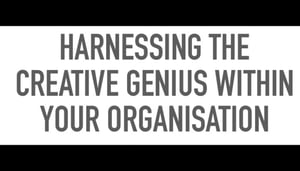 Can your people solve their own problems? (Can they solve them better than YOU?)
Do your people know what you do? Do you understand what your people do?
Michelin's Responsibilization, outlined in Humanocracy Example – Michelin Inspired to do Your Best, offered insights into these questions.
How Michelin's Responsibilization Worked
Olivier Duplain, a Michelin team leader, introduced the idea of responsibilization with a question: "What do I do today that you can imagine taking over tomorrow?"
The answer surprised him: "We can't answer your question, Olivier, because we're not quite sure what you do. We see you in the morning for a few hours as we go through equipment checks and review individual tasks. But by midmorning you leave us and go somewhere else. Perhaps you spend a lot of time in the cafe?"
Duplain realized the disconnect went both ways. Team members were unsure what he did, just as he was unfamiliar with their work.
A deal was struck: Duplain would work a few shifts side by side with the team, then three of his subordinates, one from each shift, would shadow him for a week. Together they would identify areas to expand their responsibilities.
Scheduling Shifts
The first bid for more authority involved scheduling shifts. Duplain gave the team a few basic constraints, such as ensuring that every shift included operators with the requisite mix of skills, then stepped out of the process. One of the team's early decisions was to reassign long-serving colleagues from night duty to daytime shifts. Another move gave colleagues more flexibility in switching shifts.
After an initial taste of autonomy, the team set out to take over production planning. Informed of the plant's weekly production goals, the team laid out daily targets and assigned operators to specific tasks and machines during each shift. Within a few weeks, the team was fully autonomous and effective—much to the surprise of Michelin's Le Puy's planning staff.
Production Targets
Daily production targets had been set by the plant's engineering group. The introduction of an assembly machine complicated the team's efforts to meet the needs of its internal customers. Sometimes teams produced too much material, and sometimes too little. Planning engineers worked months to iron things out, without success.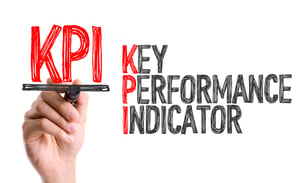 The demonstrator team studied the problem for several weeks, ultimately solving it by setting up a direct communication channel with the downstream assembly team. At the beginning and end of each shift, representatives of the two teams would meet for fifteen minutes to discuss equipment issues and coordinate production timing. This smoothed out the production flow. Downtime went from two hours a day to nil.
The Homburg experience provided a powerful lesson about the limits to central planning: "The engineering team can't anticipate every issue. If you allow people to self-regulate and build the competence for them to do this successfully, you solve problems much more efficiently," notes Michelin's Responsibilization Leader, Bertrand Ballarin. Like their colleagues in Le Puy, the Homburg team members looked for other areas where they could be self-managing. Gradually they took on the responsibility for managing attendance and set up a WhatsApp group to facilitate real-time staffing adjustments.
Tangible Results
By the end of the year, the demonstrator at Homburg had seen defects on some of its most popular tires decline from 7 percent of units produced to 1.5 percent. In tandem, the team's productivity increased by 10 percent, while absenteeism dropped from 5 percent to virtually zero. These changes, in a single unit, helped Homburg raise its output from 88 percent to 92 percent of rated capacity.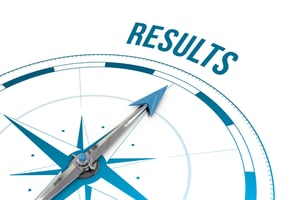 Demonstrator projects in other plants reported similar gains. The Michelin plant in Olstzyn, Poland, saw its defect rate decline by 50 percent. In Zalau, Romania, the demonstrator team cut the time for new operators to reach their productivity targets from five days to three. Engagement also soared. A common sentiment among team members was that for the first time in their careers, they felt as if they were managing their own business.
"We can't expect operators to make the right decisions, to have good business judgment, without the proper information. Previously frontline workers had no idea where the tires they were producing were going, and how much it cost to get them out the door. Now they have as much information as we do."
Engagement in the six plants was exceeding historical standards, and responsibilization was improving the bottom line. Christian Thierolf, a MAPP coordinator, estimated that responsibilization had boosted productivity by 10 percent in the Homburg plant. By delegating more responsibility to frontline workers, Homburg had been able to expand its workforce by a third without hiring additional managers or professional staff.
How can your people help YOU achieve more? To create an environment where everyone is inspired to give their best, contact us today to schedule a free exploratory meeting.
Growth demands Strategic Discipline.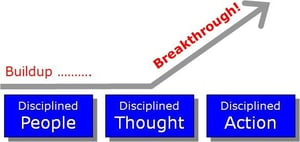 To build an enduring great organization, requires disciplined people, disciplined thought, disciplined action, to produce superior results, and make a distinctive impact in the world.
Discipline sustains momentum, over a long period of time, laying the foundations for lasting endurance.
A winning habit starts with 3 Strategic Disciplines: Priority, Metrics and Meeting Rhythms.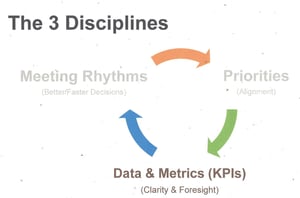 Forecasting, accountability, individual, and team performance improve dramatically.
Meeting Rhythms achieve a disciplined focus on performance metrics to drive growth.
Let Positioning Systems help your business achieve these outcomes on the Four most Important Decisions your business faces:
DECISION

RESULT/OUTCOME

PEOPLE

STRATEGY

EXECUTION

CASH
Positioning Systems helps mid-sized ($5M - $250M) business Scale-UP. We align your business to focus on Your One Thing! Contact dwick@positioningsystems.com to Scale Up your business! Take our Four Decisions Needs Assessment to discover how your business measures against other Scaled Up companies. We'll contact you.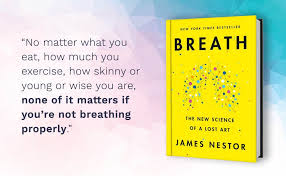 NEXT BLOG – The Secret of Life = Breath
Next blog we'll explore James Nestor's book, Breath to discover how 50 tribes of American Indians never seemed to get sick, rarely had human deformities or chronic health problems, and possessed teeth as straight as keys of a piano. Their secret? Breath!