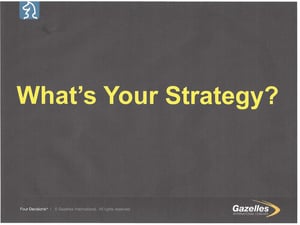 Let's take two quick surveys today.
First, ask your leadership team: What makes your brand unique?
Then, ask your people the same question: What makes your brand unique?
In our two-day workshops to introduce Strategic Discipline to a new business, we begin strategy with a similar question: Share your strategy in two sentences.
I always save the responses for the end of the year after we've made progress with defining a company's strategy because, seldom is there any clarity or uniformity in how the company is different or unique. There is no defined strategy. It is ill defined and without any uniqueness.
If you're leadership team cannot define specifically how you are unique, how can your people. Your people talk to your customers every day, and if they don't know your strategy and uniqueness, rest assured, your customers don't
When Employees Don't Know, Customers Don't Either
In 7 Gallup Workplace Insights: What We Learned in 2020, #6 is, If your employees don't know what makes your brand unique, your customers won't either.
Since October I've been conducting bi-monthly webinars with CEO's with the intent of discovering what is working, who is doing well despite COVID's impact, and what are they doing differently than everyone to achieve their results.
The biggest difference between the winners and the losers is strategy. Those who are winning have a clear differentiating strategy, the losers don't.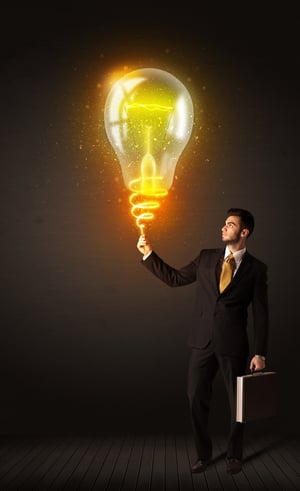 One participant told me he struggled with growth until he decided to ask his customers why they did business with him. When he discovered their answers, he then built his entire business around the intention to execute on precisely this difference. Now all his people know this and his customers know how he differentiates his business from competitors. Despite the pandemic his business grew in 2020.
As we begin 2021 my goal for the first quarter is to help you determine what your uniqueness is. To help you define your strategy, so you'll be able to define it, and execute it.
This may require you to abandon your present plan entirely. This would be because it's not working. After completing the tools and resources I share you will clearly see this.
I can't promise you will properly define your strategy, since I won't be working with you and your team one on one, however I do promise to provide tools and insights to make you question your present course and carve a path to a new strategic plan to create a competitive edge.
Strategic Tools to Differentiate
Here is an outline of the strategic topics we will be covering in future blogs.
COMPETITIVE ENVIRONMENT - MICHAEL PORTER'S FIVE FORCES
Strategic Picture. Map It: Internal and External
The Key Process Flow Map
The Market Map: Where's Your White Space
THE ACTIVITY MAP: DIFFERENTIATING ACTIVITIES
The Attribution Framework
Swimlanes – Achieve your 3-5 differentiating activities
THE BUSINESS MODEL CANVAS
POSITIONING STATEMENT
VALUE PROPOSITION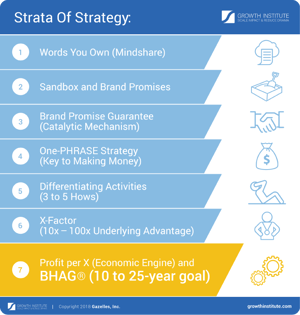 SEVEN STRATA OF STRATEGY
WHAT WORDS DO YOU WANT TO OWN IN YOUR MARKETPLACE?
WHAT IS YOUR UNIQUE BRAND PROMISE?
HOW WILL YOU MAKE YOUR BRAND PROMISE HURT?
WHAT'S YOUR ONE-PHRASE STRATEGY?
HOW WILL YOU SUPPORT YOUR ONE-PHRASE STRATEGY WITH DIFFERENTIATING ACTIONS?
WHAT'S YOUR X-FACTOR?
MEASURE YOUR PROFIT PER X AND BHAG
We've already covered some of these in previous blogs as noted by the links. If you wish to get a head start, visit these links.
If your plan is to grow in 2021, stay tuned. I'll be providing ideas, resources, and tools to help your business differentiate, strategize, and develop a unique brand/competitive edge to grow your business.
Strategy Decisions are all about top line revenue growth! Contact us today to schedule a free exploratory meeting to get started now!
Growth demands Strategic Discipline.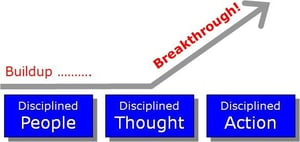 To build an enduring great organization, requires disciplined people, disciplined thought, disciplined action, to produce superior results, and make a distinctive impact in the world.
Discipline sustains momentum, over a long period of time, laying the foundations for lasting endurance.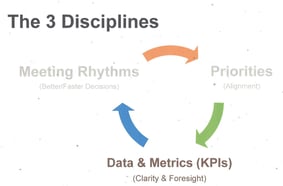 A winning habit starts with 3 Strategic Disciplines: Priority, Metrics and Meeting Rhythms. Forecasting, accountability, individual, and team performance improve dramatically.
Meeting Rhythms achieve a disciplined focus on performance metrics to drive growth.
Let Positioning Systems help your business achieve these outcomes on the Four most Important Decisions your business faces:
DECISION

RESULT/OUTCOME

PEOPLE

STRATEGY

EXECUTION

CASH
Positioning Systems helps mid-sized ($5M - $250M) business Scale-UP. We align your business to focus on Your One Thing! Contact dwick@positioningsystems.com to Scale Up your business! Take our Four Decisions Needs Assessment to discover how your business measures against other Scaled Up companies. We'll contact you.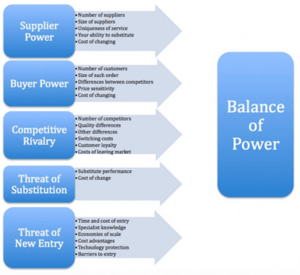 NEXT BLOG – Who has the Power in your Market Place?
One of the reasons to create an environmental map in detail of the internal and external workings of your business is to be able to see who has the power in the marketplace and to ensure you put your company in a position of strength. Using Michael Porters Five Forces framework help you see what is forcing your environment to do certain things. It provides a good view of your current position in the marketplace and supports discussion if your position needs to be adjusted. That's next blog.