In Setting the Table: The Transforming Power of Hospitality Business by Danny Meyer, he outlines how Union Square Hospitality Group hires managers.
He sets the table for why managers are so important (According to a Gallup poll of 1 Million employees, 75% leave due to a bad boss.). Meyer shares what he looks for when he hires management positions.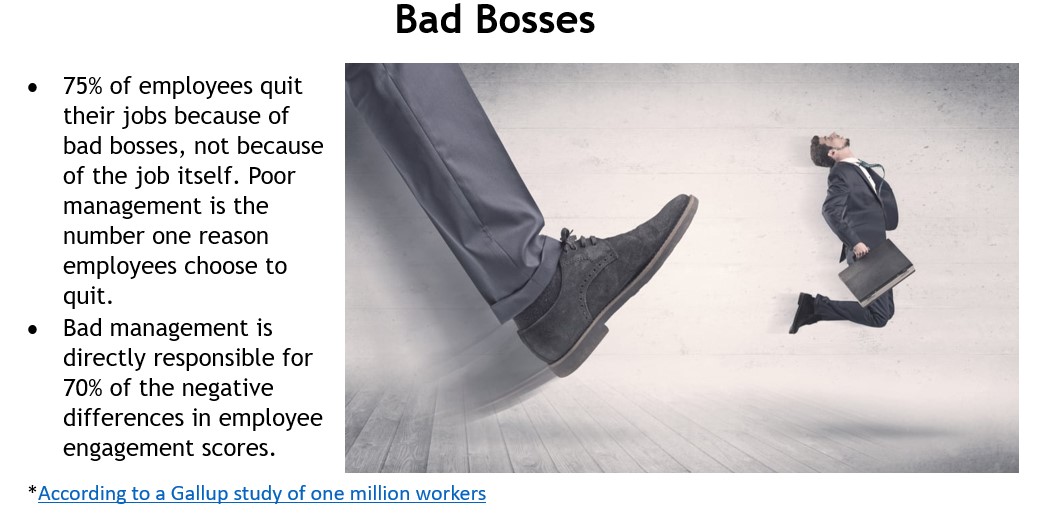 These nine traits are crucial for his business. These aren't necessarily benchmarks you need to use. Choose your own.
Start with the end in mind. Look at the best managers who have worked out in the past. Most importantly, set standards and characteristics for your business to fit your culture.
Once my customers identify their Core Values, I recommend developing several questions in their interview process to help them discover whether candidates have their Core Values.
Success is 1% Plan, 99% Behavior. Culture provides the energy to achieve results. It propels success.
A good manager at another business doesn't necessarily mean they'll be a good manager in YOUR business.
Meyer shares that the moment people become managers for the first time, it will be as if the following three things have happened:
An imaginary megaphone has been stitched to their lips so that everything they say can now be heard by twenty times more people than before.
The other staff members have been provided with a pair of binoculars, which they keep trained on the new managers, guaranteeing everything a manager does will be watched and seen by more people than ever.
The new managers have received the gift of "fire," a kind of power that must be used responsibly, appropriately, and consistently.
Meyer feels the biggest mistake managers can make is not setting high standards and holding others accountable. (I experienced this firsthand as a first-year manager)
This denies employees the chance to learn and excel. Employees do not want to be told, "Let me make your life easier by enabling you not to learn and not to achieve anything new."
Managing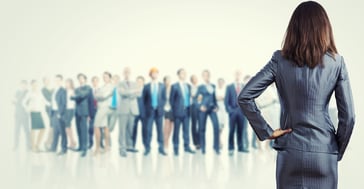 You can get the best productivity from your employees only when they believe leadership is open-minded, accessible, and welcomes input.
Managers who give only lip service to an open-door policy effectively shut the door by being defensive, by not holding themselves accountable when they make a mistake, and by not actively looking for ways to make their employees feel heard. (Do you know how your managers respond to their people? If you're experiencing consistent turnover within a department, odds are it's a manager issue.)
Union Square Hospitality Group applies constant, gentle pressure to their leaders to stay tuned in to the aspirations and frustrations of staff members.
They want their leaders not just to keep the door open but to walk out that door and actively beckon people to come in.
HIRING MANAGERS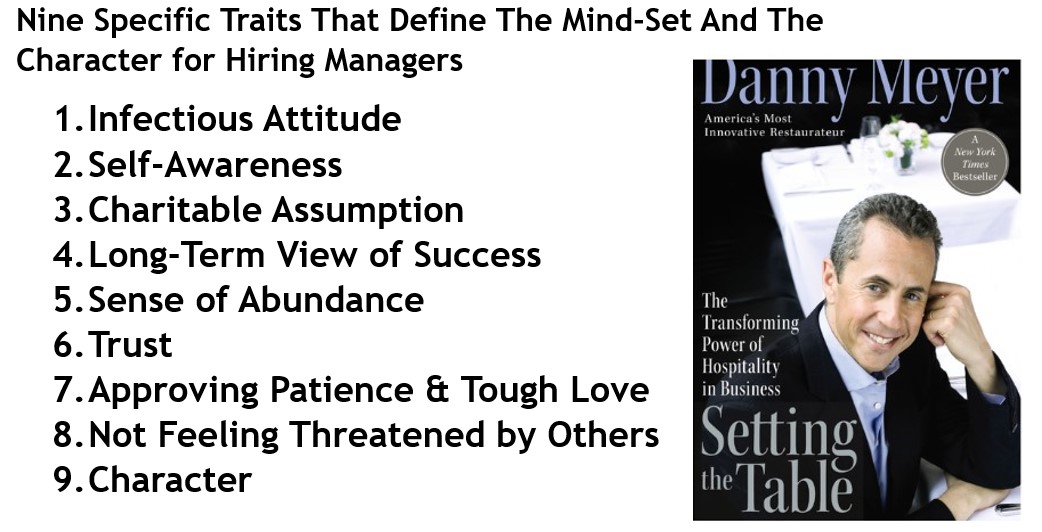 In Setting the Table: The Transforming Power of Hospitality Business Meyer shares nine specific traits that define the mindset and the character traits he looks for when hiring a manager.
Infectious Attitude - Does this person have the type of attitude I would want to have spread around? Would I want my staff to be imbued with it?
Self-Awareness - "Self-awareness is the ability to focus on yourself and how your actions, thoughts, or emotions do or don't align with your internal standards."
Charitable Assumption - A charitable mindset assumes the best in other people.
Long-Term View of Success – Meyer's description: a philosophy that puts employees first, guests second, community third, suppliers fourth, and investors fifth, you implicitly have a long-term perspective.
Sense of Abundance - Knowing there's enough to go around: Abundance means seeing a limitless amount of resources such as love, money, and success.
Trust – This chart from the book expresses Meyer's thoughts on Trust
Approving Patience and Tough Love - Tough love is another term for frank, "I'm on your side" honesty. It's saying, "I care enough about you to tell you the truth, even if the truth is tough to hear." Patience with tough love sends a clear message to your staff that you're on their side. Meyer's team put a premium on outward and unequivocal messages of approval. Managers NEED to praise employees for good work. "Catch people in the act of doing things right."
Not Feeling Threatened by Others - Show me a defensive boss and I'll show you a team desperate for new leadership. Great bosses own up to their mistakes, insist on learning from them, thank others for pointing them out, and move on.
Character – The best definition of character: the willingness to carry out a good resolution long after the mood in which it was made has left you.
How do you hire managers? What do you look for? How does it differ from hiring staff?
Need help establishing successful hiring practices for your business?
To create an environment where everyone is inspired to give their best, contact Positioning Systems today to schedule a free exploratory meeting.
Growth demands Strategic Discipline.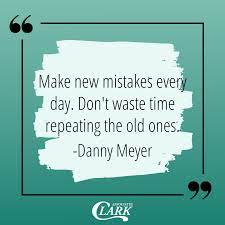 We all make mistakes. I found Danny Meyer's Five A's for effectively addressing mistakes, plus his follow-up great reminders on how to deal with mistakes. I'll share his 5 A's to address mistakes next blog.
Building an enduring great organization requires disciplined people, disciplined thought, disciplined action, superior results, producing a distinctive impact on the world.
Discipline sustains momentum, over a long period of time, laying the foundations for lasting endurance.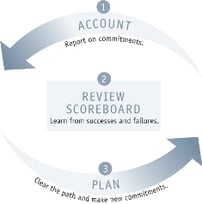 A winning habit starts with 3 Strategic Disciplines: Priority, Metrics, and Meeting Rhythms. Forecasting, accountability, individual, and team performance improve dramatically.
Meeting Rhythms achieve a disciplined focus on performance metrics to drive growth.
Let Positioning Systems help your business achieve these outcomes on the Four most Important Decisions your business faces:
DECISION

RESULT/OUTCOME

PEOPLE

STRATEGY

EXECUTION

CASH
Positioning Systems helps mid-sized ($5M - $500M+) businesses Scale-UP. We align your business to focus on Your One Thing! Contact dwick@positioningsystems.com to Scale Up your business! Take our Four Decisions Needs Assessment to discover how your business measures against other Scaled Up companies. We'll contact you.
NEXT BLOG – Five A's for Effectively Addressing Mistakes