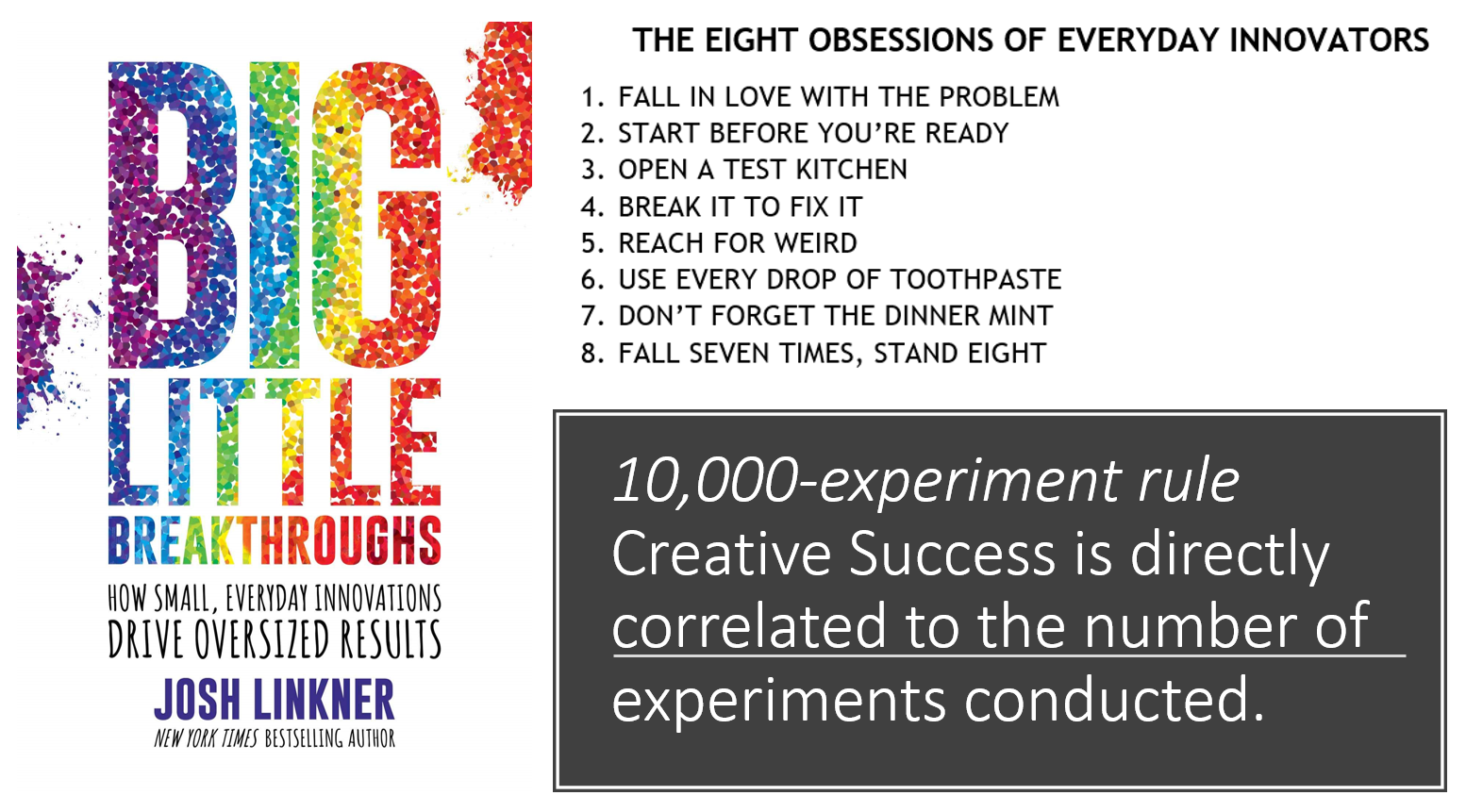 At $30 Billion, 180-year-old Mass Mutual Insurance bright helium balloons at desks represent an ongoing experiment. The balloons are to stimulate discussion so new ideas and methods can be explored.
In Josh Linkner's Big Little Breakthroughs: How Small, Everyday Innovations Drive Oversized Results Amy Ferraro shared how helium balloons drive experimentation, "her philosophy about experimentation and implored the team to run as many experiments as they wanted. The balloon strategy created an infectious feeling of energy, creativity, and fun that had previously been dormant. With some low-cost supplies, Amy Ferraro created a test kitchen."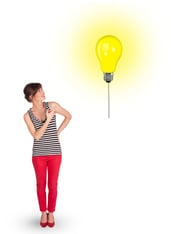 Amy's inspiration came from Rich Sheridan, CEO, and co-founder of Menlo Innovations, a software design and development firm in Ann Arbor, Michigan.
Sheridan is also the bestselling author of Joy, Inc.: How to Build a Workplace People Love and coauthor of Chief Joy Officer: How Great Leaders Elevate Human Energy and Eliminate Fear.
Rich's message of returning joy to the workplace inspired Mass Mutual's Amy Ferraro to build her helium balloon approach to experimentation. Rich is a chronic, compulsive experimenter and has built one of the most effective test kitchens in the world. He summons the concept of "let's try it before we defeat it" with religious zeal. With his trademark grin, Rich explains, "The phrase 'let's run the experiment' is almost as common at Menlo as, 'Good morning. How are you?'"
Ferraro's experimentation changed the workplace. Just ask "Susan," a 19-year veteran at Mass Mutual, Linker uses her voice to show how simple experiments can change everything, "I hated my job. I hated coming to work. I was counting the days to retirement. I kept taking longer and longer drives to work. I'd show up late. I'd leave early and I'd just dread coming in,"
Using Obsession #3: Open A Test Kitchen

Linker interviewed Sheridan and shares examples of Big Little Breakthroughs in the Test Kitchen Chapter.
Rich's entire operation is a living, breathing test kitchen, but it isn't a separate physical space like Shake Shack's Innovation Kitchen. Instead, Menlo Innovations embraces a wide-sweeping mindset of continuous experimentation. Rich deliberately built his corporate culture to avoid the gravitational pull of knee-jerk reactions in favor of his mantra—let's run the experiment.
The test kitchen mindset can deliver a steady stream of micro-innovations. Rich describes a recent Big Little Breakthrough: "Team members were reading articles about how 'sitting is the new smoking' and that we should be standing at our desks. Instead of buying everyone a $2,000 stand-up desk that we weren't even sure they'd like, we decided to run the experiment. One day, I looked across the room and one of our software engineers had a chair up on a table with a board on it, along with her computer and keyboard. That was the first standing desk experiment. Took about three seconds and zero dollars to try." Rich continues, "All of a sudden, I started seeing chairs everywhere. Next, somebody went home and built a box to try out instead of the chair. Eventually, we ended up with these little $400 adjustable VariDesks that you could add to any table you want. This speaks to our attitude of let's not formalize it. Let's just try it. Let's not form a committee to investigate and analyze four hundred different versions of standing desks. Instead, let's just see if we like standing all day, see if it actually works, and see if we can get our work done."
Hiring Innovation
Menlo Innovation's hiring practice is also experimental. Deciding to recruit for cultural fit over résumé match (Something 3HAG Way and Scaling Up recommend as well), Rich is looking for people with good kindergarten skills. "You know…plays well with others, doesn't hit, bite, scratch, swear, run through the room with scissors in their hand. We need good team players."
To find the best candidates, Menlo ditched the conventional interview in favor of an audition. Candidates are paired in groups of two and instructed to help the person with whom they've been matched get invited back for a second interview. Interviewing pairs are assigned projects in twenty-minute intervals, all while being observed by Menlo team members. Watch Sheridan explain this:
The observation is focused more on how well the candidates collaborate and support one another than their individual work product. Instead of hiring based on a résumé or references, Menlo Innovations hires based on how well candidates perform in a live experimental setting.
As you construct your own ideation factory, consider how to design each of the core elements required in any test kitchen environment: gear, participants, and ingredients.
To discover more about test kitchens read: Big Little Breakthroughs: How Small, Everyday Innovations Drive Oversized Results
To create an environment where everyone is inspired to give their best, contact us today to schedule a free exploratory meeting.
Growth demands Strategic Discipline.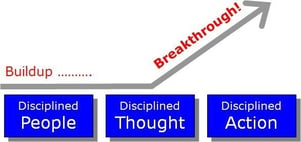 Building an enduring great organization requires disciplined people, disciplined thought, disciplined action, superior results, producing a distinctive impact in the world.
Discipline sustains momentum, over a long period of time, laying the foundations for lasting endurance.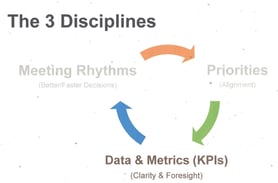 A winning habit starts with 3 Strategic Disciplines: Priority, Metrics, and Meeting Rhythms. Forecasting, accountability, individual, and team performance improve dramatically.
Meeting Rhythms achieve a disciplined focus on performance metrics to drive growth.
Let Positioning Systems help your business achieve these outcomes on the Four most Important Decisions your business faces:
DECISION

RESULT/OUTCOME

PEOPLE

STRATEGY

EXECUTION

CASH
Positioning Systems helps mid-sized ($5M - $250M) business Scale-UP. We align your business to focus on Your One Thing! Contact dwick@positioningsystems.com to Scale Up your business! Take our Four Decisions Needs Assessment to discover how your business measures against other Scaled Up companies. We'll contact you.
NEXT BLOG – CEO TEST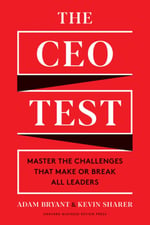 In my 20+ years of coaching, I've not found a book to capsulize Leadership, particularly being a CEO very well. The CEO Test: Master The Challenges That Make Or Break All Leaders by Adam Bryant, and Kevin Sharer, offers 7 tests a CEO needs to pass to be an effective leader. We'll explore several of those tests next blog.