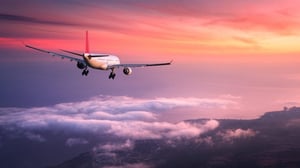 This past Sunday I made flight reservations to fly to Arizona this Sunday. A warning from the Centers for Disease Control and Prevention on Tuesday, Americans should be prepared for the potential for "significant disruptions" when the corona virus, or COVID-19, spreads in the U.S., made me reconsider my plans for air travel.
The corona-virus is on our minds as a deadly threat. Did you know your workplace can possibly be contributing to sicknesses and frequent absenteeism? If 20% or more of your employees are getting sick, Karoline Clarke provides insights on what you can do to prevent "sick building."
Symptoms to Look For
"Sick building syndrome" is the term given to various symptoms collectively experienced by occupants or employees of a certain building. If 20% of your employees are experiencing symptoms — including, headaches, watering eyes, dizziness, dry skin and throat, nausea, brain fog, and chronic fatigue — then your workplace building may be declared a "sick building." If these symptoms clear up in affected workers when they leave the building for prolonged periods, sick building syndrome is the likely culprit. If you suspect sick building syndrome is affecting your workplace, there's numerous things you can do to tackle the root causes and keep your employees healthy and happy.
Causes of sick building syndrome
There are numerous causes of sick building syndrome employers should look out for. In particular, chemical pollutants from cleaning solutions, carpets, paints, and furniture can emit noxious fumes — including volatile organic compounds (VOCs) and formaldehyde — even years after installation. Poor ventilation is also a huge risk factor, which is enhanced if heating, ventilating, and air conditioning (HVAC) systems aren't effectively distributing air around the building.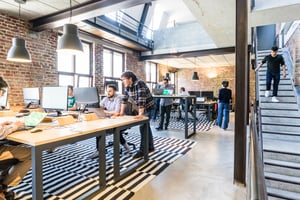 Additionally, mold or mildew can negatively affect the air quality and cause sick building syndrome. If mold is detected in your building, it should be removed immediately. Additionally, tests should be conducted to determine the cause of the mold. You can then tackle the mold's root source to ensure permanent healthy air quality and improve the safety of the building. (image provided by https://www.proxyclick.com)
Advice for employers
If you're concerned your employees are exhibiting symptoms of sick building symptoms, there are several steps you can take. First, be sure to ask your employees about their symptoms and when they occur. This may reveal obvious causes that need fixing. Next, study the general cleanliness of the building — is it as clean as it should be? Are the vacuum cleaners in good working condition?
Check cleaning solutions are being used and stored correctly. Additionally, you should service your heating, air conditioning, and ventilation systems to ensure there's about 100 cfm for every 600 to 900 sq. ft. of space. Ventilation systems and grills should be cleaned at least once a year. Workplace humidity should also be between 20-60%.
Following these steps should eliminate all cases of sick building syndrome. Be sure to ask your employees if they're still experiencing symptoms. If signs of sick building syndrome are still present, you'll need to contact a building services engineer to conduct a more thorough investigation.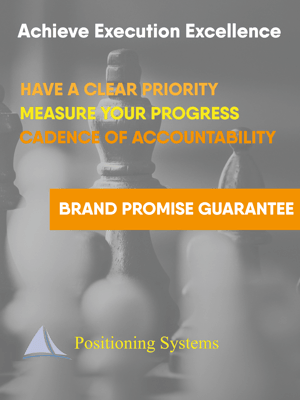 Growth demands Strategic Discipline.
To build an enduring great organization, requires disciplined people, disciplined thought, disciplined action, to produce superior results, and make a distinctive impact in the world.
Discipline sustains momentum, over a long period of time, laying the foundations for lasting endurance.
A winning habit starts with 3 Strategic Disciplines: Priority, Metrics and Meeting Rhythms. Forecasting, accountability, individual, and team performance improve dramatically.
Meeting Rhythms achieve a disciplined focus on performance metrics to drive growth.
Let Positioning Systems help your business achieve these outcomes on the Four most Important Decisions your business faces:
DECISION

RESULT/OUTCOME

PEOPLE

STRATEGY

EXECUTION

CASH
Positioning Systems helps mid-sized ($5M - $250M) business Scale-UP. We align your business to focus on Your One Thing! Contact dwick@positioningsystems.com to Scale Up your business! Take our Four Decisions Needs Assessment to discover how your business measures against other Scaled Up companies. We'll contact you.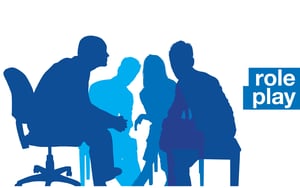 NEXT BLOG – Why Role-Playing Fails Work
My professional career started in sales out of college. One of the most challenging, and difficult aspects of learning to sell was the often grueling and debilitating practice of role playing we often did as part of our training to improve our sales ability. Role playing can be valuable for training, whether sales or customer service. There's a key to making it palpable and a positive learning experience for your people. We'll share this practice next blog.