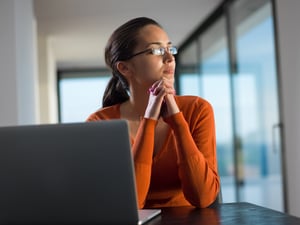 The past year we've learned how to adapt and work remotely. How do you achieve learning in this new remote work environment? Guest blogger, Nicole Garrison, helps you discover how you can build an agile environment for learning from home.
2020 has shown us how important the agile learning culture is. Only those teams which managed to embrace changes and implement new solutions quickly have made it through this challenging year without a loss.
The problem is that the economic fallout will long outlive the health crisis. How did the situation develop in previous crises? Once uncertainty dropped, confidence returned, and the economy entered a recovery phase.
How does today's crisis differ from previous recessions? The COVID-19 pandemic has created the highest level of uncertainty in 35 years. And it will take us months or even years to get back to the normal business environment.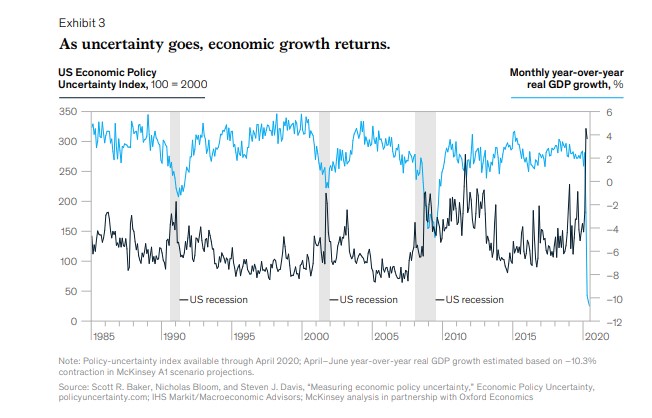 Do you aim to manage uncertainty and growth simultaneously in the coming year? Use the following tips to build an agile environment for learning for your remote team, and you will achieve your goals.
Define your vision for learning and development.
Before you start building an agile environment for your remote employees, you should define your vision for learning and development. You should outline your company's long-term goals and clarify your expectations. In such a way, you will explain to your employees why they should strive to master new skills and how their efforts will contribute to common success.
Collect feedback.
You will never be able to build an agile environment for learning without the help of your employees. You need to collect feedback on what your employees like and dislike about the current educational assistance and adjust your strategy accordingly.
Diana Adjadj, a college advisor and editor at TrustMyPaper, has this to say about the importance of feedback, "Don't try to force people to learn the information/skills you find important. Ask your employees to write feedback on how they see a perfect learning process and list the skills they expect to master with your help. Take your employees' preferences into consideration, and you will design a perfect eLearning strategy."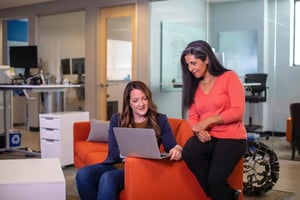 Photo by LinkedIn Sales Navigator on Unsplash
Give your employees the freedom of choice.
If you trust your employees, try to give them more freedom. Let them decide how and when they will study.
Let's say you want your sales manager Emily to improve her business writing skills. Encourage her to enroll in a business writing course on Udemy, Skillshare, Coursera, or any other educational platform of her choice. Give Emily the freedom of choice, and she will become a more dedicated learner.
Personalize the learning environment.
The good thing about learning from home is that you can provide your employees with more flexibility. You can allow them to study different subjects at their own pace at any time.
As you probably know, employees tend to lose interest in learning in cases when the training requires them to learn the concepts they already know. If you incorporate personalized adaptive learning, your employees will not lose their interest and keep studying with dedication.
Provide free access to educational platforms.
If you want your employees to learn from home, you should provide them with free access to eLearning tools and software. Also, you should write how-to guidelines to help your employees navigate these platforms.
Marie Fincher, an HR expert at TopEssayWriting, says: "Even though the vast majority of modern eLearning platforms have a user-friendly interface, some of your employees may face difficulties with using different features. Your task is to support your employees and help them quickly understand how the chosen educational platform works."
You can be sure that your employees will appreciate your support and, eventually, deliver higher results.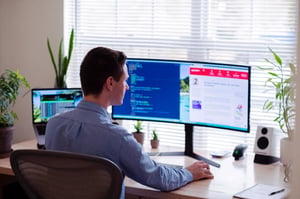 Photo by Luke Peters on Unsplash
Make sure that your employees have enough time for learning.
Even though your employees work from home now, it doesn't necessarily mean that they have more time for learning.
Despite the common belief, the life of some people has gotten busier because of the pandemic. Some of your employees have to work with kids underfoot. And others have to work for more hours to complete the same tasks as they did in the office, just because they have a slow internet connection.
Photo by Standsome Worklifestyle on Unsplash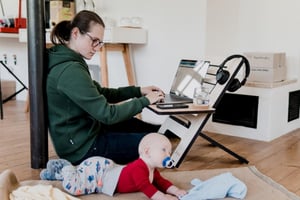 If you want to create an agile environment for learning, you should talk to your employees. You should find out whether they can fit in courses around their hectic work schedule.
If you find it necessary, you can implement microlearning and deliver educational content in short and focused learning segments. For instance, instead of asking employees to participate in a 2-hour-long webinar, you can offer to watch five 10-minutes long videos that cover the same topic. No matter how busy your employees are, they will be able to find time to watch these videos within a week.
Wrapping it up.
Building an agile environment for learning from home in 2021 is not an option – it's a necessity. So if you haven't started working on it yet, you should do it right now. We highly suggest you follow these pieces of advice to avoid some common mistakes that other managers make and lead your company to success.
Growth demands Strategic Discipline.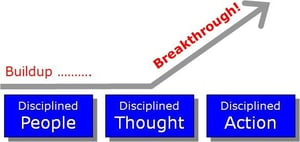 To build an enduring great organization, requires disciplined people, disciplined thought, disciplined action, to produce superior results, and make a distinctive impact in the world.
Discipline sustains momentum, over a long period of time, laying the foundations for lasting endurance.
A winning habit starts with 3 Strategic Disciplines: Priority, Metrics and Meeting Rhythms.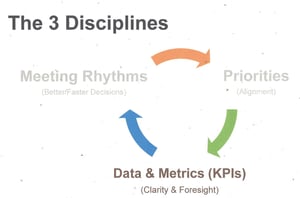 Forecasting, accountability, individual, and team performance improve dramatically.
Meeting Rhythms achieve a disciplined focus on performance metrics to drive growth.
Let Positioning Systems help your business achieve these outcomes on the Four most Important Decisions your business faces:
DECISION

RESULT/OUTCOME

PEOPLE

STRATEGY

EXECUTION

CASH
Positioning Systems helps mid-sized ($5M - $250M) business Scale-UP. We align your business to focus on Your One Thing! Contact dwick@positioningsystems.com to Scale Up your business! Take our Four Decisions Needs Assessment to discover how your business measures against other Scaled Up companies. We'll contact you.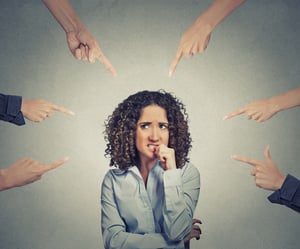 NEXT BLOG – Blaming Others Achieves Nothing
When you're the leader, ultimately YOU are responsible. I've long been a believer in accepting responsibility. Next blog, why blaming others doesn't achieve anything.