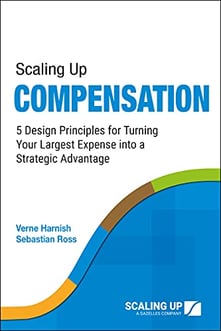 Many businesses fear paying high wages.
They've experienced poor performers and refuse to believe you can get average people to be more productive.
They're also unwilling to set higher standards for fear they won't get anyone to work for them.
Contrary to this belief, setting high standards is exactly what's required to attract and retain A-players.
Netflix, culture includes: "One outstanding employee gets more done and costs less than two adequate employees. We endeavor to have only outstanding employees."
Wouldn't you want to work for a company where you are considered an outstanding employee?
This attitude reflects leadership's understanding of the growth mindset. Setting higher standards requires more work. It means preparing training schedules, mentoring, and learning opportunities. It establishes a path for greater opportunity, pay increases, and discovery for personal fulfillment.
Few companies willing invest to develop their people. They fail to see how this differentiates them to achieve consistent growth.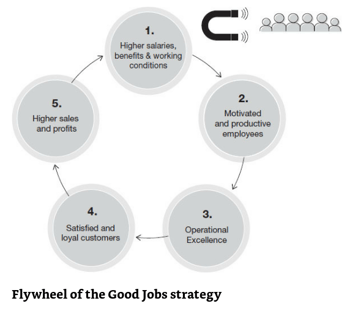 When executed well, compensating people extremely well is a powerful flywheel leading to operational excellence, loyal customers, and increasing revenue and profits (which allows for top-level wages).
MIT professor Zeynep Ton calls this virtuous circle the Good Jobs Strategy. Four retail companies (Costco, Mercadona, QuickTrip, and Trader Joe's) she shares use compensation as a strategic lever to achieve this.
These companies pay significantly higher salaries than their competitors. Despite this practice, they enjoy lower labor costs and higher profits because these investments in people create a culture and behaviors customers appreciate.
This differentiates their firms in the market.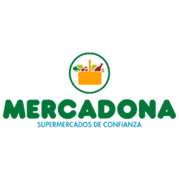 Scaling Up Compensation shares the story of Mercadona, a Spanish supermarket chain with 90,000 employees and 1,600 stores, founded in 1977 by a family of butchers from a town close to Valencia.
As Verne explains, "Mercadona's success story began in the 80s when co-founder and CEO Juan Roig implemented a counter-strategy to prevent the entry of large French competitors into the Spanish market."
People Are Not a Cost; They Are an Investment
Roig's strategy lowered prices and increased salaries to attract more customers and better talent. It took some years to get the flywheel going. The higher salaries (double the Spanish minimum salary and 50 percent above the fashion retailer Zara) and a rigorous selection process put the very best talent at the company's disposition.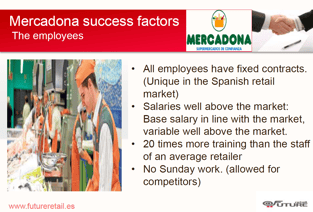 Mercadona invests $5,000 in training employees in a four-week boot camp where they learn everything about "el jefe" (Spanish for "boss" and the company's term for the customer), store operations, and Total Quality Management, an approach to organizational management based on customer satisfaction.
Employees receive intensive tutoring from experienced specialists. Employees are kept happy with regular salary increases (11 percent in each of the first four years), generous bonus payments of up to two monthly salaries, 30 vacation days, stable and family-friendly schedules.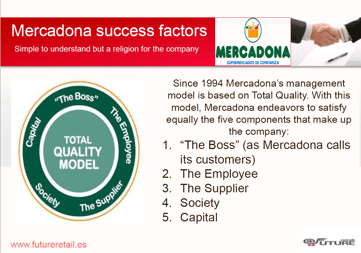 All employees have indefinite contracts – there are no temps. "You need to spend money to have the best team. Just like you have to spend money to have the best location or the best lawyer," shares a regional sales manager of Mercadona.
As a result of these investments, highly talented, motivated, well-trained, and loyal people (the company only has 3-4 percent turnover!)
They deliver far higher productivity (46 percent higher sales per employee than the average US supermarket) and are empowered to suggest and implement improvements continually.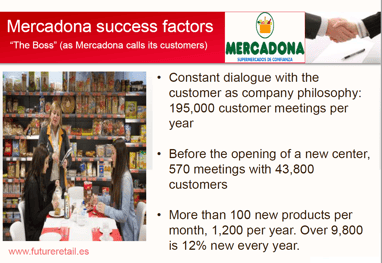 These thousands of small improvements lead to operational excellence, which, in turn, delights customers, increases sales, and produces ever-rising profits at the end of this virtuous cycle.
Mercadona set this flywheel in motion more than 40 years ago, and it is spinning ever faster. The company generated $25 billion in revenue and $623 million in profit in 2019. It is Spain's largest and most profitable chain and beats Walmart by a factor of 3x. (See recent chart of success)
Labor Productivity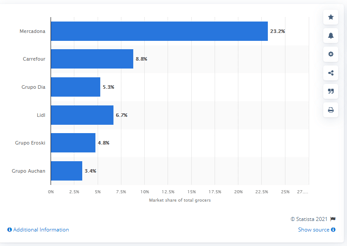 While Mercadona has higher labor rates than the competition its labor costs are lower relative to revenue. Verne notes, "Competing on labor rates is much easier than putting in place a Good Jobs Strategy. But it is not sustainable and regularly pushes companies down a slippery slope to mediocrity or extinction."
"Worry about what people do, not what they cost," writes Jeffrey Pfeffer in his classic HBR article Six Dangerous Myths about Pay.
Mercadona isn't alone in using this approach. Costco's salaries are 30-40 percent higher than Sam's Club, yet, Costco is more profitable and grows faster.
Henry Ford did the same thing (see Change: Was Henry Ford Veiled Topgrader?) Goldman Sachs applies the same approach, paying its employees an average compensation package almost twice as big as the competition.
To create an environment where everyone is inspired to give their best, contact Positioning Systems today to schedule a free exploratory meeting.
Growth demands Strategic Discipline.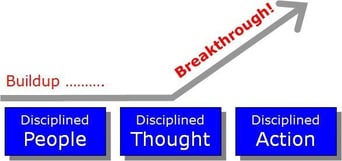 Building an enduring great organization requires disciplined people, disciplined thought, disciplined action, superior results, producing a distinctive impact in the world.
Discipline sustains momentum, over a long period of time, laying the foundations for lasting endurance.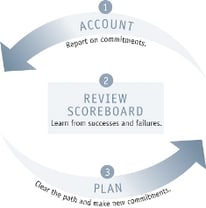 A winning habit starts with 3 Strategic Disciplines: Priority, Metrics, and Meeting Rhythms. Forecasting, accountability, individual, and team performance improve dramatically.
Meeting Rhythms achieve a disciplined focus on performance metrics to drive growth.
Let Positioning Systems help your business achieve these outcomes on the Four most Important Decisions your business faces:
DECISION

RESULT/OUTCOME

PEOPLE

STRATEGY

EXECUTION

CASH
Positioning Systems helps mid-sized ($5M - $250M) business Scale-UP. We align your business to focus on Your One Thing! Contact dwick@positioningsystems.com to Scale Up your business! Take our Four Decisions Needs Assessment to discover how your business measures against other Scaled Up companies. We'll contact you.
NEXT BLOG – Tackling the Current Employee Acquisition Problem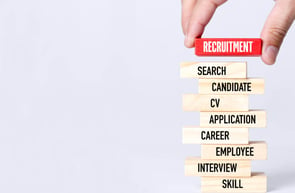 Even before COVID, finding employees was challenging. The pandemic only exacerbated and sped up the tightness of finding employees. Next blog will explore how one company attracts and retains employees, and why culture, compensation, and a long-term approach are the best solution.