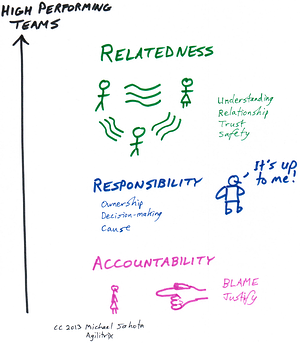 Have you ever worried if your people are productive?
"Worry is a sustained form of fear caused by indecision"
"Worry is negative goal-setting."
Without clear expectations and measurements for the people who work with and for you, how can you not worry about their performance?
Discussing fear and worry on whether your people are accountability is all that's left, unless you simply don't care?
If your team isn't clear on what's expected of them how can they possibly be productive?
If you spend time wondering if your employees are productive you have a serious problem.
You're wasting time thinking about it AND your employees are still not being held accountable.
Achieve Accountability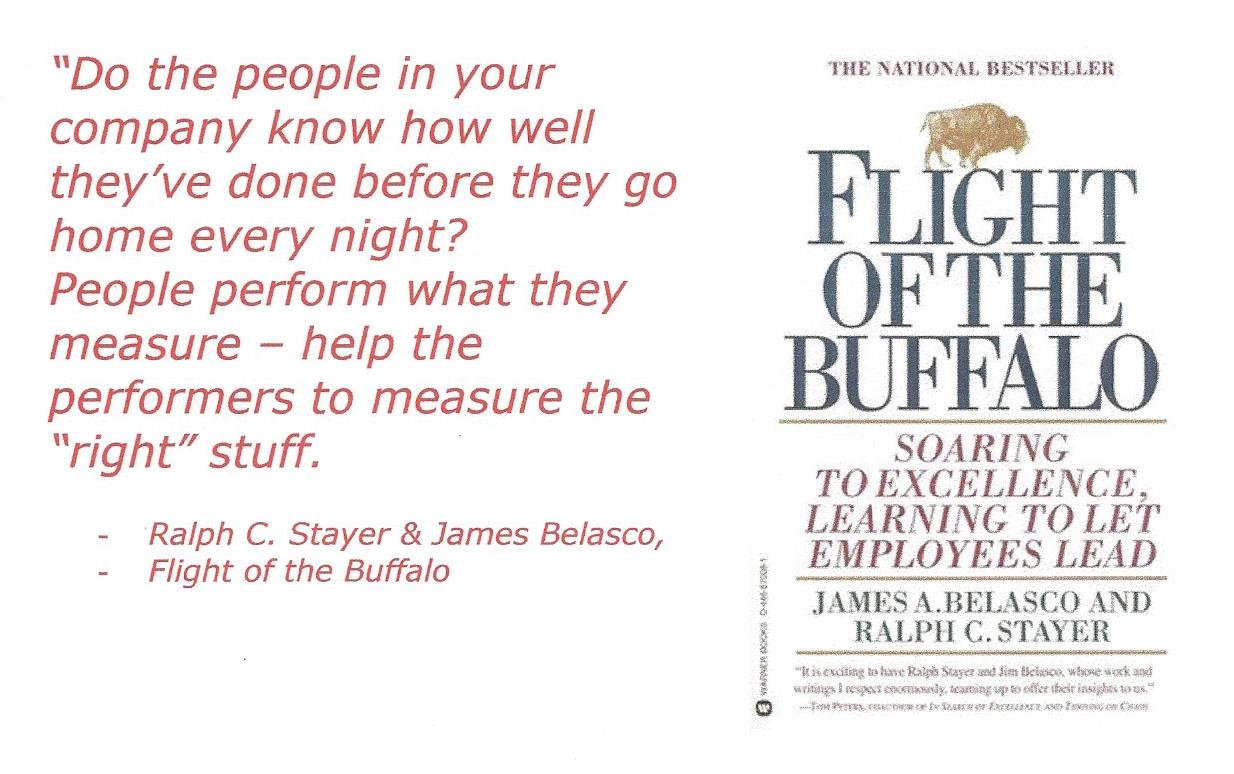 Your people should know what's expected of them.
Make the decision to have your people be accountable with solid job descriptions.
Your people should know how they perform, whether they measure up, and if they're doing their jobs up to or beyond the scope of your expectations.
When you, and your people aren't crystal clear on what their job duties and accountabilities are, your days can be filled with constant concern and worry.
Given the choice your employees want to know what's expected of them.
You may feel that's not true. The truth is, those employees who don't want to be measured or rewarded for their performance shouldn't be on your payroll to begin with.
You don't want irresponsible employees. You want people who have a strong locus of control.
Make sure your job descriptions spell out each position's measurable accountabilities.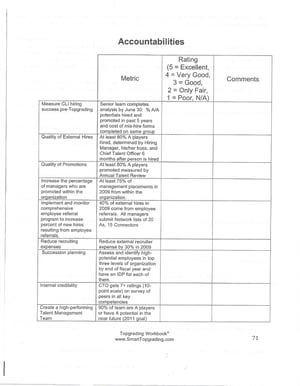 Topgrading's Job Summary Scorecard is an essential part of assigning accountabilities to every position in your company.
Without accountabilities, you defer to your employees to be accountable. You're encouraging them not to be.
Without job descriptions specifically spelling out each positions accountabilities your employees are immune to responsibility and accountability for their positions.
Employers who complain about their teams not being productive should first ask whether their job descriptions define what's expected of them.
If they do, and they're not performing to these standards, it's a management problem.
A Good Job Descriptions Starts Before You Interview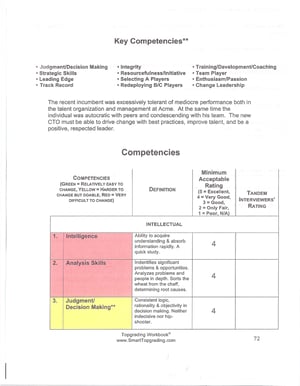 Before you hire someone, before you place an ad for a position you need, start by writing your job description.
How can you know what your looking for in an employee if you haven't defined the position?
We recommend using Topgrading's Job Summary Scorecard
A job summary scorecard contains these critical elements:
Company Description
Position
Mission or Result Statement for this Position.
Accountabilities for the Position including Metrics to be achieved
Required Competencies for the position
The Accountabilities and Competency include a minimum acceptable rating or metric, with room for evaluation and comments.
The latter two sections are used, first in the interview stage, to write down notes as to whether the candidate demonstrates the ability to achieve the metrics and competencies required for the position.
Once the candidate is hired this same tool can be used to evaluate the employees progress on a quarterly or semi-annual basis.
This means your job description doubles as an evaluation tool. Many of my companies have added a development tool called the Big Five to their evaluation process, a quarterly Personal Development Plan tied to their Company Vision. More on this in a future blog.
Accountability Results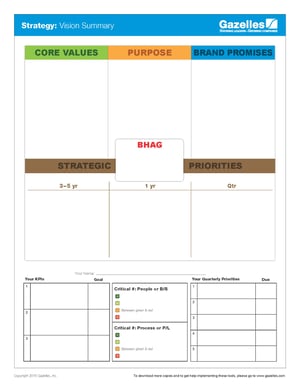 Two of my customers are focused on developing better job descriptions for 2020. At one quarterly meeting on Friday, one leadership member shared since he'd received his Leadership Job Summary Scorecard, he's felt clearer on his work, along with a sense of freedom about his work.
Imagine your whole team feeling more confident about their work, clear on what's expected of them, and committed to achieving their accountabilities.
For help making better hiring decisions, better execution, and more accountable results, contact dwick@positioningsystems.com or call 319-393-2565.
Growth demands Strategic Discipline.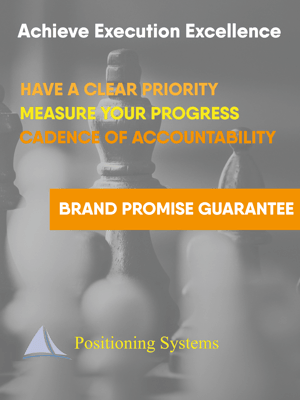 To build an enduring great organization, requires disciplined people, disciplined thought, disciplined action, to produce superior results, and make a distinctive impact in the world.
Discipline sustains momentum, over a long period of time, laying the foundations for lasting endurance.
A winning habit starts with 3 Strategic Disciplines: Priority, Metrics and Meeting Rhythms. Forecasting, accountability, individual, and team performance improve dramatically.
Meeting Rhythms achieve a disciplined focus on performance metrics to drive growth.
Let Positioning Systems help your business achieve these outcomes on the Four most Important Decisions your business faces:
DECISION

RESULT/OUTCOME

PEOPLE

STRATEGY

EXECUTION

CASH
Positioning Systems helps mid-sized ($5M - $250M) business Scale-UP. We align your business to focus on Your One Thing! Contact dwick@positioningsystems.com to Scale Up your business! Take our Four Decisions Needs Assessment to discover how your business measures against other Scaled Up companies. We'll contact you.
NEXT BLOG – Locus of Control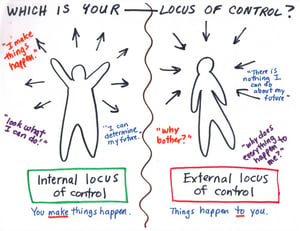 First WHO then WHAT. It's the most powerful corollary from Good to Great. How do you know who are the Right People? One distinguishing characteristic in all high performers is an internal Locus of Control. Next Blog, Locus of Control, what it is, how to discover it, and what it means.