I'm on vacation this week. Guest writer, Frank Hamilton, provides tips to help entrepreneurs write!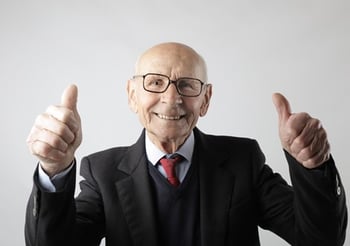 With the digitalization of society, an increasing number of entrepreneurs have gone online. They not only have stores but also actively promote their products through blogs. However, not every business owner can run them. Furthermore, some businesspeople hate writing. Is there a way out?
In today's technological age, almost any problem can be solved in just a few clicks including writing content for blogs and product promotion. Many people get stuck in front of their computer screens attempting to compose even a few words for a blog.
Fortunately, there are writing service reviews websites, such as Best Writers Online, that can assist you with this task.
Sincerity
Keep in mind not all texts can be entrusted to expert custom writing review services such as Writing Judge. If you want to speak something from the heart, write it yourself. It pierces the reader's heart without a doubt.
If your blog contains intimate emotional texts in which you share life tales and thoughts, the sincerity of such texts cannot be faked. But how do you write texts if you hate writing? Here are some helpful hints to help you overcome the problem:
#1 One Text - One Objective
Each text must serve a single purpose. It is critical to use your content to compel the reader to act. You can encourage someone to ask a question in the comments, share text, or talk about their experience. Informative texts should convey an idea to the reader.
#2 Text Organization
Even if your text is as useful to the reader as possible, if it lacks the proper structure, the likelihood that it will be read is very low. Each text should have the following structure:
Title.
Subtitle/s (plot ties).
Body (development of a specific idea).
Conclusion
Properly organized content is easier to read and does not tire the eye.
#3 An Appealing Title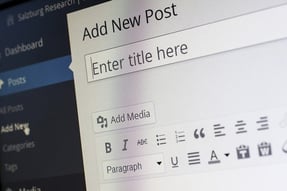 The title should appeal to the reader. It should pique your client's interest and make him want to read more.
While choosing the title for a new post, make sure that it meets the following requirements:
The header gives a brief overview of the content.
The length limits: 5-7 words is the ideal length for a header.
There is a "hook" or a "trigger" your readers are interested in and want to discuss.
Never use headlines to discuss problems not revealed in the text.
It answers the question, "What is this text about?"
#4 Literacy
While some readers are only concerned with the content's essence (whether it answers the necessary question), others are concerned with the availability of mistakes. A text that is full of mistakes is unlikely to bring you many readers or buyers.
#5 Put it in a Nutshell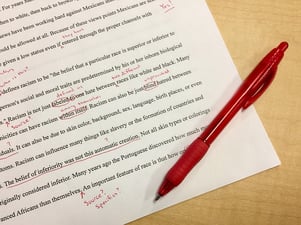 Remove all introductory words, generalizations, stamps, cliches, and euphemisms from the text. Everything that remains must be functional.
#6 Make Use of Samples
Finding an answer to the necessary question is not difficult in the era of technology.
When creating content for a blog, do not be afraid to use ready-made templates and follow the examples of other authors, or even competitors. This strategy will assist you in honing your writing skills and understanding your customers.
#7 Write About Benefits
There is a wealth of content describing various aspects of the products. This description, however, has no semantic load for the average buyer who doesn't want to delve into details and simply wants a high-quality and reliable service.
As a result, when describing your product or service, it is critical not only to describe the technical parameters but also to emphasize its advantages.
#8 Study Others' Experience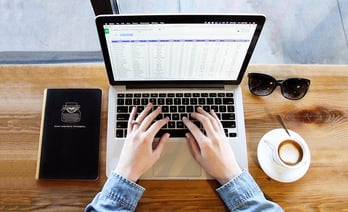 Learning from others is one of the most common practices, not just in content creation. Even if you have read dozens of books on mastering a particular skill, this does not guarantee that everything will work for you.
Learn from the mistakes of others:
Discover how your competitors promote their goods and services.
Experiment with various content submission techniques. Remember, each target audience has unique needs.
Analyze your content data. Therefore, you will be able to determine which types of content are better.
Conclusion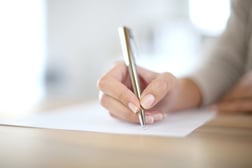 Copywriters who know how to develop a strategy competently are highly valued professionals. However, not every task necessitates the hiring of a large team of professionals.
To master the fundamentals of writing first discover how to write correctly. Do not be disheartened if your first effort only draws a small number of readers or buyers. Writing takes practice, just like any other skill.
To create an environment where everyone is inspired to give their best, contact Positioning Systems today to schedule a free exploratory meeting.
Growth demands Strategic Discipline.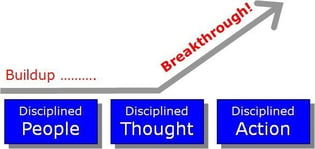 Building an enduring great organization requires disciplined people, disciplined thought, disciplined action, superior results, producing a distinctive impact in the world.
Discipline sustains momentum, over a long period of time, laying the foundations for lasting endurance.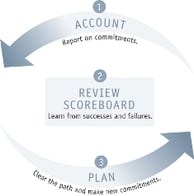 A winning habit starts with 3 Strategic Disciplines: Priority, Metrics, and Meeting Rhythms. Forecasting, accountability, individual, and team performance improve dramatically.
Meeting Rhythms achieve a disciplined focus on performance metrics to drive growth.
Let Positioning Systems help your business achieve these outcomes on the Four most Important Decisions your business faces:
DECISION

RESULT/OUTCOME

PEOPLE

STRATEGY

EXECUTION

CASH
Positioning Systems helps mid-sized ($5M - $250M) business Scale-UP. We align your business to focus on Your One Thing! Contact dwick@positioningsystems.com to Scale Up your business! Take our Four Decisions Needs Assessment to discover how your business measures against other Scaled Up companies. We'll contact you.
NEXT BLOG – 33 Strategies of War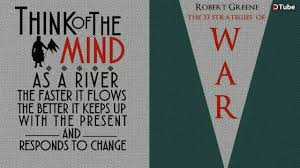 Recently reviewed Robert Greene's, 33 Strategies of War. I was inspired by his ideas. Where does strategy start? What are the three steps to take to become a true strategist? The answers may surprise you, next blog.