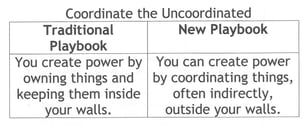 We've been exploring Outthink the Competition: How a New Generation of Strategists Sees Options Others Ignore by Kaihan Krippendorff, the critical need for your business to innovate and create disruption in today's economy, not just to thrive, but in many cases to survive.
This week Gazelles Coaches received an email announcing Kaihan Krippendorff will keynote our Monday morning Coaches Summit in St. Louis. Gazelles coaches meet two days before our Scaling Up Summits to sharpen our skills, recertify, and learn best practices. Kaihan Krippendorff, the developer of the Outthinker Process® and past keynote speaker at Gazelles Growth Summits, is now partnering with Gazelles International Coaches to develop a customized version of the Outthinker methodology tailored for our Gazelles Coaching community.
What impact does Krippendorff's Outthinker Process® offer? Typical annual growth rates increase by 120%. The strategic ideas to come out of the process produced over $2.5 billion in new revenue so far.
To review, these are the 5 most commonly used strategies by Outthinkers to disrupt their competition to achieve success, according to Outthink the Competition: How a New Generation of Strategists Sees Options Others Ignore by Kaihan Krippendorff: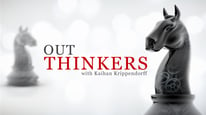 Move Early to the Next Battleground
Force a Two Front Battle
In today's blog, we continue our exploration of OUTthinker Strategy - Coordinate the Uncoordinated with several business examples.
Coordinate the Uncoordinated – inVentiv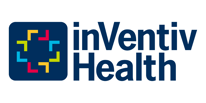 inVentiv Health understands that power comes from coordination. It is strategically acquiring new firms to form a comprehensive set of services so it can fill any gap that a pharmaceutical firm may want to outsource. The company encompasses a diverse constellation of companies, from a research firm to a marketing agency, each with a unique capability - all specialized in pharmaceuticals. They can conduct pharmaceutical R&D, they can build new product launches, and they can turn on a sales force.
Krippendorff shares an example, "Another one of my clients was looking to commercialize an innovative treatment for acquired immunodeficiency syndrome (AIDS) in the United States. We found that were we to hire inVentiv, we could practically check off boxes and outsource any piece of the business we did not want to build ourselves. R&D? Check. Pursuing U.S. Food and Drug Administration (FDA) approval? Check. Building a nationwide sales force? Just turn on the inVentiv sales force. The company is a coordination machine. The coordination that pharmaceutical companies achieve through internal divisions and reporting structure, inVentiv achieves through the coordination of semi-autonomous firms."
IMPACT - Coordinate the Uncoordinated
Krippendorff shares in 2002, inVentiv Health and PDI Inc. battled head-to-head in an emerging business model. Pharmaceutical firms looked at their variable cost structure and flexibility, looking for partners to perform noncore, nonstrategic activities at lower costs than they could achieve on their own.
inVentiv and PDI are positioned to ride the coming wave: Each at about $250 million in revenue, eager to grow. Each decided to pursue growth through very distinct strategies.
Over the next seven years, PDI's revenues steadily slipped, falling to just $115 million by 2008, a 60 percent drop. Meanwhile inVentiv's revenues skyrocketed, reaching $1.1 billion by 2008, a 520 percent rise.
How did two companies so alike in size and ambition design for themselves such divergent futures?
Although many subtle differences in strategy can explain the radically divergent trajectories, the core difference is inVentiv embraced the "coordinate the uncoordinated" mind-set, whereas PDI held more closely to the traditional view.
Coordinate the Uncoordinated – FedBid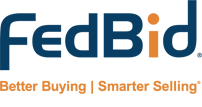 You are a buyer supporting government research scientists. You need 20 ferrets for an experiment.
FedBid, helps governments reinvent how they buy things. FedBid enables federal agencies to procure products and commodities through a full-service online marketplace using a reverse auction process in which vendors vie to provide the government with what it needs
FedBid helps you go online, quickly specify your acquisition scenario, describe your requirements, and post your buy onto the marketplace. FedBid notifies qualified ferret providers, who compete to provide you with what you need at the best value—not only the best price but also the exact ferrets you need when you need them.
The amount of goods sold through reverse auctions has grown by more than 50 percent between 2008 and 2010, and FedBid is helping lead this growth. Government agencies purchased $1.15 billion worth of products and commodities through the company's online marketplace in 2010. FedBid's president, Glenn Richardson explains. "By improving the competitive process, we have been able to maximize the value of every tax dollar used to make purchases through FedBid." He sees lowering cost of coordination must inevitably transform how the government operates and is racing to position FedBid ahead of the coming wave.
Is your company exploring disruptive opportunities to achieve greater success? Krippendorff's book OUTthink the Competition was written in 2011. It's 6 years old. Today this Outthinker Process® is even more critical for your businesses continued success!
In Annual Planning for 2018, these Outthinker Strategies are a top priority with my Positioning Systems customers.
If you're looking for innovative ways to develop your business, contact dwick@positioningsystems.com. Or take our Four Decisions Needs Assessment and we'll contact you.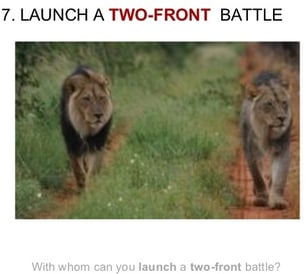 Force a Two Front Battle - Next Blog
Forcing your competitor into a defensive position by flustering them with a two-front battle—lies at the heart of many outthinker successes. In business as in war, the key elements of the strategy are the same: You launch a second attack simultaneously with the first. This forces your competitor to defend against that second attack. In defending itself, the competitor makes itself vulnerable to the first attack or, at least, takes a passive posture. You advance with relative ease.
We'll explore, Force a Two Front Battle, Outthinker Strategy next blog.