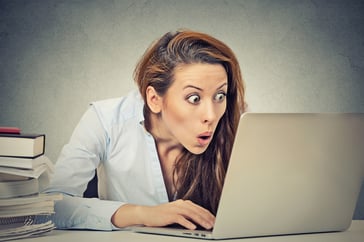 Many people will tell you email is dead in customer service. It's still a vital communication tool. How you write a customer service email is crucial. The right tone shows your customer you care about their needs and keep them coming back. Here's how to write a personalized customer service email, every time.
Emily Henry is my guest blog writer today; she shares several compelling observations for using personal emotions in your customer service emails.
Don't Be Afraid of Automation
Surely automation and personalization don't go together? They can if you approach it right. If you take the time to send personal replies to everyone who emails you, you'll never get anything else done. If you can narrow down the most common reasons why someone may email you, then you can automate the process. There are plenty of tools that will help you do this.
Take Care with Your Greeting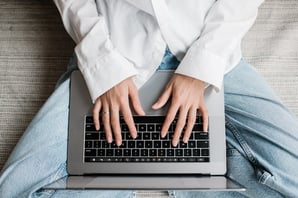 When writing an email, always take care with the greeting. Firstly, you'll want to use the customer's name, so the email is personal right off the bat. Then, ensure that you're not going right into the meat of the email. For example, your opening may look like this:
'Hello James,
Thank you for getting in touch with us. We're glad to see you're so excited about our Fall line and wanted to know when it drops.'
You don't have to ramble on, but a quick intro to the email makes it feel a lot more human. Be sure your email is signed by a real person in your company.
Say 'Thank You'
If someone is emailing you about a problem, you may not think to say 'thank you' to them. You just want to solve their problem quickly and move on. However, saying 'thank you' is actually very powerful.
"In the case of a problem, you're actually saying thank you to the customer for bringing the problem to your attention. When you thank them, the customer will see that you really do care about the experience they have with you," explains Lori D. Kim, a business writer at Assignment Service and SimpleGrad.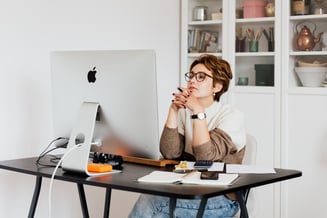 Empathize With your Customer
When looking to compose an email to a customer, it's important to understand how they're feeling. At first, you may think it's obvious, but it always pays to read between the lines. Is the customer upset? Angry? Annoyed?
If you can discover this first, then you can write an appropriate answer. If they're upset something has gone wrong, you can apologize and let them know what you're doing to put it right, for example. Paying attention to their mood makes your response a lot more human.
Apologize When Needed
As hard as you work at your business, sometimes things will just go wrong. When this happens and you get an email about it, you'll need to own that mistake. Some business owners feel that weakens them, but in fact, the opposite is true.
"When you make a solid apology in an email, then the customer is going to feel a lot more positively towards you. A good apology doesn't pass the buck or minimize what happened," says Calvin P. Celentano, a writer at Ukservicesreviews and Boomessays. Instead, you need to own up to what went wrong and show them how you're going to put it right. Here's an example of how that might go:
'We're so sorry the item you ordered arrived damaged. That's not up to the standards we set ourselves, and so we want to make this right with you.
Please accept a refund on the item you ordered, and we'll have a replacement sent out to you within the week.'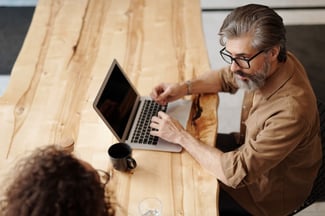 Give Detailed Assistance
Give the best assistance possible in your email. Make sure your customer can easily digest it (understand it!). When replying, make sure you're using things like headers, bullet points, and links when needed. This will help your customer get just what they need from your message.
With these tips, you'll send the best possible customer service emails. It's one of the best ways to connect with customers. Make sure you're using these tips to make the best impression and keep customers coming back for more.
Emily Henry is a writer with Studydemic and Top essay writing services, as well as an editor for Assignment writing services reviews. She focuses her writing on email marketing.
Growth demands Strategic Discipline.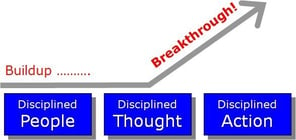 Building an enduring great organization requires disciplined people, disciplined thought, disciplined action, superior results, producing a distinctive impact in the world.
Discipline sustains momentum, over a long period of time, laying the foundations for lasting endurance.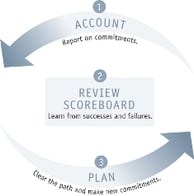 A winning habit starts with 3 Strategic Disciplines: Priority, Metrics, and Meeting Rhythms. Forecasting, accountability, individual, and team performance improve dramatically.
Meeting Rhythms achieve a disciplined focus on performance metrics to drive growth.
Let Positioning Systems help your business achieve these outcomes on the Four most Important Decisions your business faces:
DECISION

RESULT/OUTCOME

PEOPLE

STRATEGY

EXECUTION

CASH
Positioning Systems helps mid-sized ($5M - $250M) business Scale-UP. We align your business to focus on Your One Thing! Contact dwick@positioningsystems.com to Scale Up your business! Take our Four Decisions Needs Assessment to discover how your business measures against other Scaled Up companies. We'll contact you.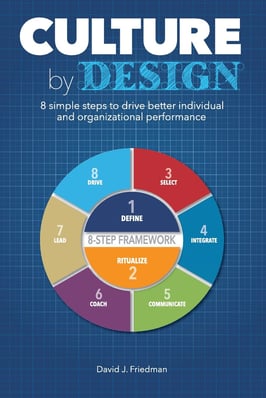 NEXT BLOG – 8 Steps to Define your Employee Behavior and Build your Culture
Driving a culture throughout an organization is a teaching function. It's not simply posting the vision and mission. It's what you and your leadership team teach your people day after day after day, not so much by what you say, but how you act. Next blog we'll share ideas from Culture by Design: How to Build a High-Performing Culture, Even in the New Remote Work Environment by David Friedman to help you build Core Values and a better culture