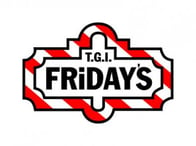 Ever wonder why we need a place like TGI Fridays?
Our next two speakers at ScaleUp Summit in San Antonio, Raj Sisodia, Co-Author of Conscious Capitalism: Liberating the Heroic Spirit of Business along with Bob Chapman Co-Author of Everybody Matters: The Extraordinary Power of Caring for Your People Like Family believe they do..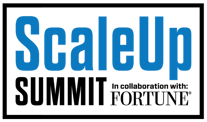 Is it because 20% of heart attacks happen on Monday morning?
Raj Sisodia, writer of Firms of Endearment, an international speaker on organizational philosophy, shared with our audience, that while technology creates tectonic shifts, people have evolved, but business fail to adapt.
Our present form of capitalism evolved from the father of modern economics, Adam Smith's book The Wealth of Nations (1776), birthing the United States of America.
While some places prosper others do not.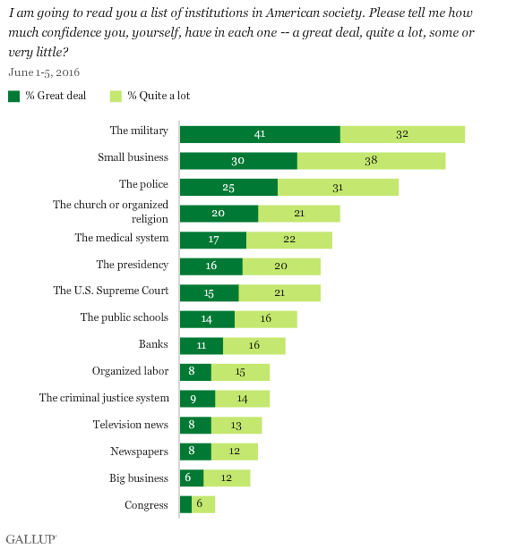 Confidence in big business has plummeted. Read HBR's Survey: People's Trust Has Declined in Business, Media, Government, and NGOs. See Gallup's Confidence in Business Report.
"PROFIT MAXIMIZATION" breeds a contemptuous view from society. Business is narrowly focused, people are used as an instrument, and business is simply selfish.
The World Changes
In 1989 several tectonic events occurred including the collapse of the Berlin Wall, Tiananmen Square, The Exon Valdez oil spill, and the Iranian Constitutional Referendum.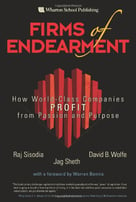 Sisodia believes we're in a mid-life crisis. People are thinking more about their legacy, the meaning of life. Every country in world is aging. Since the world wide web invented, infinitely more people are now connected. Just today I texted someone in Malaysia. Every week I Skype with my friend in Israel. In 1995 half of all people never received a phone call. Today we have more phone numbers than people.
IQ is rising. People are smarter and more educated
We're experiencing a rise of feminine values in society. For centuries, masculine attributes have dominated. There is a growing recognition of feminine values and how significantly they matter and impact more.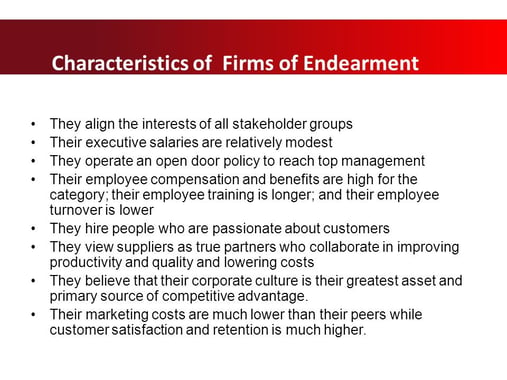 We need a reinvention of leadership. More than ever before, we're discovering females show better leadership qualities.
Sisodia shared the following trends he sees in people business needs to adapt to:
WE ARE MORE CONSCIOUS
UNDERSTAND THE CONSEQUENCES OF OUR ACTIONS
GREATER COMMITMENT TO TRUTH
A FINER SENSE OF RIGHT AND WRONG
REJECT VIOLENCE
MORE INCLUSIVE
LIVE IN HARMONY WITH NATURE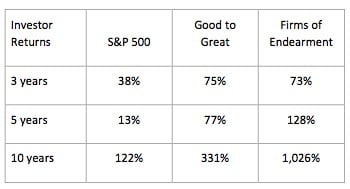 These principles of endearing company's prove to be vital in business growth as this chart indicates.
Required Leadership
"Only three things happen naturally in organizations: friction, confusion, and underperformance. Everything else requires leadership."
~Peter Drucker.
Sisoda admonished each of us, "If you're not part of the healing, you're part of the hurting."
Businesses create, but also destroy many kinds of wealth.
He shared the quality of a conscious leader (shared more eloquently by the graphic)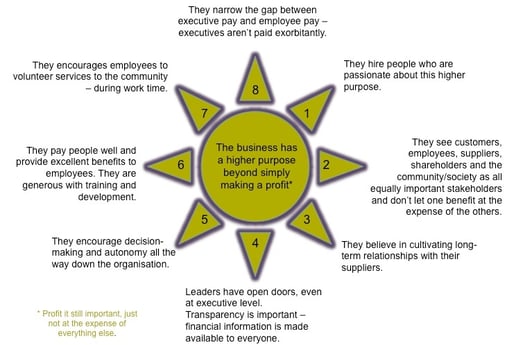 Selfless-strength
Enthusiasm
Long-term orientation
Flexibility
Love and care
Emotional intelligence
Systems intelligence
Spiritual intelligence.
His words to us were both encouraging, promising, and reassuring. Yet sprinkled with a demand for change in our leadership practices.
His following thoughts were most powerful:
"What's unlimited on this planet is what's inside human beings. There's no end to human creativity."
"Give them a sense of caring and safety."
"Our inner capacities are infinite in the right settings."
"Opportunity for most meaningful lives humans have ever led."
"Create the right soil for humans can thrive."
"Leaders create the soil."
Searching for more on Ray Sisodia read 3 Rules, 5 Attributes Make A Good Company Achieve Business Growth!
Positioning Systems Strategic Discipline creates a rich soil for nurturing leadership growth, for help growing your business in these principles, contact dwick@positioningsystems.com.
EVERYBODY MATTERS – NEXT BLOG
Ray Sisodia offers a powerful academic view of the principles of Conscious Capitalism and Firms of Endearment. The practical, business side of these ideas came from his partner on stage at the San Antonio Growth Summit, Bob Chapman, co-author of Everybody Matters: The Extraordinary Power of Caring for Your People Like Family. Chapman, CEO of Barry-Wehmiller Companies teared up as he completed his presentation. He provided a very human approach to business and shared five principles to impact the lives of your people. Join us for these ideas next blog.