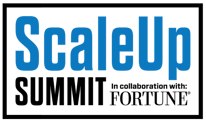 In every obstacle lies an opportunity.

As we explained in The Obstacle is the Way - Ryan Holiday - St. Louis Scale Up Summit embracing your roadblocks is what great leaders and great companies do.

There's no better example of this than Mike Elliot, our last speaker the first day of the St Louis Scale Up Summit.

Watch this video Mike's business Hammer & Nails from Shark Tank episode.

Being turned down for a major investment in his business by Shark Tank, didn't deter Elliot, as this Forbes article explains, Rebuffed By 'Shark Tank,' Michael Elliot Raised $200K From Its Viewers To Build Nail Salons For Guys.

Read read his story. You'll be impressed with a man who hurdled obstacle after obstacle on his way to becoming a successful entrepreneur.

He's a powerful example of what personal faith, creativity and ingenuity can create. His story is a good example of the Outthinker Process at work. (see Great Strategy: Clarity On What You Want)

Elliot's path to creating and franchising Hammer & Nails took a circuitous route. A story he told with emotion, detail and passion.

He inspired the St Louis Growth Summit with his determination, commitment and unrelenting belief in his path and a key question he asked repeatedly.

FAITH – ELLIOT'S JOURNEY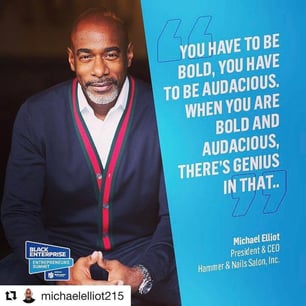 Elliot left his home due to an abusive father, never completed his high school education, created first a hip-hop magazine, and then a hip hop TV show, through creativity, innovation, and an ability to get others to source his ideas. All by 19.
He created an award show for the hip hop music industry purchasing a one way ticket and showing up at P. Diddys' home in New York, asking Diddy to fund the project he'd recommended to him 30 days earlier. P Diddly answered his front door in a robe, responding to Elliot's request, "Now that's some shit I would've done! Come on in!"
A common theme in Elliot's Journey, he always had a game plan. And always His faith in God played a major role in his decision-making. He was unashamed to share his faith, not apologizing, yet making sure his audience knew he wasn't there to evangelize, only to personalize his journey faith had accomplished in his life.
DO YOU WANT TO STAY WHO YOU ARE , OR BE WHO YOU WANT TO BE?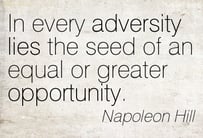 Elliot left an abusive father, dropped out of school, started his hip hop magazine, TV Show, successful screenwriting, and eventual entrepreneurship, originated from Elliot's motivating question, "Do you want to stay who you are, or be who you want to be?"
When he was penniless, after having been turned down for every script he had written, he asked himself this question. A friend from Philly arrived just when he was about to give up, telling him, "write one more script." In just 14 days that script turned into a $250,000 check from 20th Century Fox, through Magic Johnson Entertainment!
He became a successful screenwriter, proceeded to make bad decisions, eventually losing it all. From a 510,000 square foot home in a gated community in California to a 2 bedroom apartment.
HAMMER & NAILS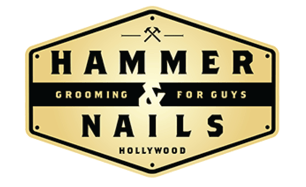 Despite his poor decisions Elliot was still able to sell his scripts. He long to own something.
Four and a half years ago, the woman he was dating told him, "Your Dogs are unsightly!" His girlfriend took Elliot for a pedicure at a salon. The hyper feminine environment spawned an idea. Men need the same hygiene for their feet as woman.
He researched his idea discovering when men visit a spa, 40% get a pedicure. Why? In a spa they feel more secure, less judgment, no embarrassment.
No one was willing to invest in his idea. A men's pedicure shop? Laughter!
On vacation Mexico his wife asked, "What are you going to do?"
He was able to articulate his fear. She asked, "Why don't you use your own money?"
For some reason, he'd not considered using his own money. He'd survived being homeless, repeated obstacles, and suddenly he realized, "how can I be afraid?"
When he got home from his two week vacation amongst a lot of bills were two envelopes containing checks. One from the writers guild for movies he'd written contained a check for 50X what it should have been. It triggered his determination, "DO THIS!"
Choosing to build and design his first location on Melrose Ave, he still had $8500 left to hire a PR firm. Almost immediately this investment paid off. A story in the LA times, appearances on Good Morning America, all touting his innovate idea. Just 7 chairs and 1000 square foot.
He was invited to appear on Shark Tank. He didn't get a deal. However he received over 8000 emails requesting information on his franchise. He decided to ask them to invest. Two of the 8 interested viewers provided $200,000 for his franchise. They've opened locations in Woodline Hills, LA, Miami, Folsom, CA, with four more under construction. They have sold 354 licenses to Hammer & Nails.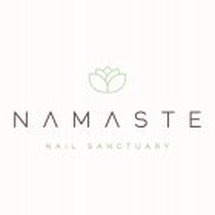 Just as impressive they have developed a female version: Namaste Nail Sanctuary. They've already sold 350+ franchises for it!
His final question for our audience, "Do you want to be who you are, or do be who you want to be?
How about you?
Ideas like Hammer & Nails require a disciplined approach. You have less than a week to join me November 1st for simple, practical, and actionable exercises at the Scaling Up Business Growth Workshop in Cedar Rapids, IA. We'll share foundational principles from Scaling Up and Strategic Discipline. Ideas to help your business grow exponentially.
Want to apply Scaling Up to your business? Contact dwick@positioningsystems.com. Or take our Four Decisions Needs Assessment to discover how your business measures against Scaled Up companies. We'll contact you.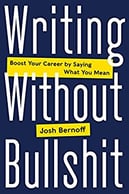 Next Blog – Writing without Bullshit
81% of us, agree "poorly written material wastes my time." The average time you spend reading an article on line is 36 seconds. When was the last time an email wasted your time? When did if fail to communicate it's message clearly. The cure? Josh Bernoff's Writing Without Bullshit: Boost Your Career by Saying What You Mean next blog will provide tips to change what you write, and change your culture.