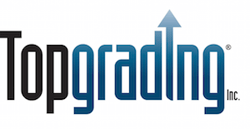 We're in the process of interviewing two very qualified candidates for the position of Operations Resource at a supply chain management company, World Class Industries.
This is the second face to face interview for each candidate. I'm joined by the Plant manager, and two Operations Managers who oversee the companies five locations in the United States. The company also has locations in the United Kingdom and Germany.
The first candidate, a female, did extremely well in the Core Competency interview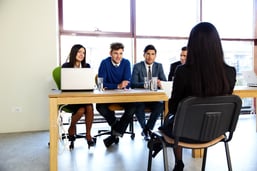 process. Facing a tandem interview group including all three of these leaders, plus myself, she'd acquitted herself extremely well. She had work experience, including in the military. It appeared her background would make her a challenging candidate to best.
The current candidate, is fresh out of college. He's not had the work experience of the previous candidate, and is currently working in construction after graduating with a degree in Supply Chain Management.
One of our Core Competency for this position is Intelligence.
Topgrading's Snap Shot page prepares an interview sheet with selected questions for each competency to ask when interviewing the candidate.
The young man is asked a series of questions on his intelligence including his learning ability, complex situations where he had to learn quickly, his grades, reading habits, etc.,
Stop Signs
One of the interviewers ask," Where would you place yourself in terms of raw intelligence, compared with the population at large - top 5%, top 10%, top 25%, top half, or bottom half?"
The candidate's response surprises me. He responds by saying he's in the top 10%, and quickly adds, "definitely!"
I'm at this interview is to help the team conduct Topgrading Interviews following the process as closely as follows.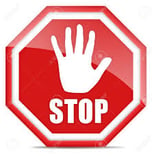 One of the mistakes interviews commonly make is blowing a stop sign on a comment. You miss a chance to uncover key data. His response begs for additional discovery.
The candidate's college grade point average did not reflect a score to represent this type of excellence.
Immediately I ask, "Name, I'm curious as to your response. Your grade point in college is not nearly close to being representative of the top 10% even in your class. How can you respond to this question by saying you're in the top 10% of raw intelligence?"
It's remarkable how many times a question like this, a simple follow up to their answer, demanding accountability to the response they provided, knocks out a candidate.
In this case, just the opposite occurred. I can't recall the candidates complete answer. His answer revealed his emotional intelligence, his passion, and commitment to a career in supply chain management. It is thorough, noting GPA is not necessarily a true assessment of practical knowledge, and it raises everyone's confidence and respect for him.
Despite another 2+hour interview to follow the next Friday, the candidate's response elevates his position. His lack of experience no longer appears a barrier. His passion, common sense, and ability to act on his feet, enables him to emerge as the best candidate in the eyes of the plant manager. He eventually receives and accepts the offer for the position.
Friday, I met with the company's leadership team responsible for following through on their commitment to the Topgrading Interview and Selection Process. These three leadership team members provided several stories, including this one, as evidence on how powerful the process can be.
In one case, one of the plant managers suggests they would have hired the wrong person if they'd not used the Topgrading Process to ask the right questions, and rate this candidate objectively.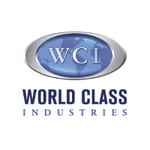 World Class Industries has a very good track-record for hiring. In the presentation, the leaders completed the Performance Matrix, scoring their team in the four quadrants to identify the number of A Players. The results indicate WCI has 52.8% of their team as "A" Players. That's an exceptional number for just adopting the Topgrading Process. My meetings with their team leaders and staff indicate these rankings are accurate. They have a very capable leadership team.
Assessing your talent with a Talent Review is the first step in Topgrading's 12 Step Process.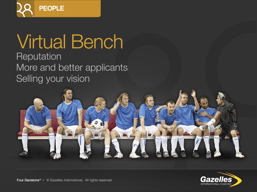 With unemployment in Iowa under 5% (A number the CEO recalled as being full-employment not too long ago.), finding qualified candidates is a challenging proposition. We spent a portion of the training on building a virtual bench, a list of A player type candidates, who have been identified, monitored, and courted to become part of the company when an opportunity opens.
One best practice WCI has not done is to offer internal bonuses to team members who identify candidates, and reward when their selection becomes an employee after 6 months. A players, know A players. Recruiting from within is always a best practice. The company plans to look at building a internal bonus program.
Judging Candidate Interest
At the conclusion of Tandem Interview (formerly called the CID's Interview – Comprehensive, In-Depth, Structured) a critical question to ask the candidates is, "Is this position a similar position to any other jobs you are considering?"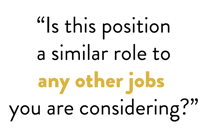 A candidate looking for other positions, not directly related to your position, may be just looking for a job. In addition to discovering the answer, another follow-up question is, "Where does this position rank versus the other positions/jobs you are considering?"
Asking this question helps you determine how likely the candidate is to accept the position if offered. If you are high on the candidate, you may wish to consider increasing your offer to achieve their acceptance.
These were some of the highlights and learning moments from our training session. If you're business needs help finding, hiring and maintaining the right people for your organization, contact dwick@positioningsystems.com.
GREATNESS – Next Blog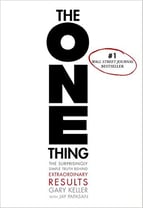 In The ONE Thing: The Surprisingly Simple Truth Behind Extraordinary Results, by Gary Keller and Jay Papasan, Keller shares, "Big stands for greatness—extraordinary results. Don't fear big. Fear mediocrity. Fear waste. Fear the lack of living to your fullest. When we fear big, we either consciously or subconsciously work against it." Keller also reminds us, "No one does it alone." I've recently started working with a coach to help me with writing my book. The insights, experience, and feedback she is providing is invaluable. We'll discuss the value of a coach in your life and business, next blog.