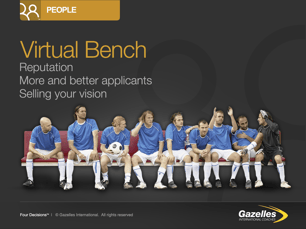 A Virtual Bench is a deep pool of talent that you have cultivated over time and can tap into when you need to, based on organizational needs.
Your bench is cultivated and developed when you don't need it urgently – simply as you find great people. People for a potential role in your company. You meet them, stay in touch, and softly recruit them, developing a credible relationship. As you build the relationship, you discover more about them. You share your company's growth plans and how they might fit in.
Let me repeat - WHEN YOU DO NOT NEED IT URGENTLY.
Your Virtual Bench benefits when you have a positon to fill, you can go to through your virtual bench and look for the right talent to reach out to and initiate an opportunity dialogue to join your company.
Great idea. Few of my customers implement a system to achieve this.
FULL EMPLOYMENT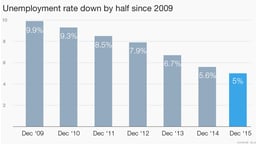 As the unemployment rate dips below 6% nationally, and hits lower rates locally, it's a good time to assess how many truly qualified candidates your company has for hiring.
If you're like most businesses you'd prefer to hire someone who's already employed.
Recognizing this, it seems reasonable to ask: What are you doing to cultivate future employees who are currently working elsewhere?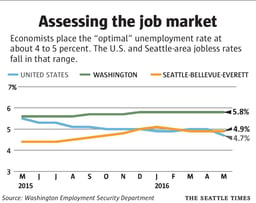 If you agree the best employees are already gainfully employed, doesn't it make sense to be building a virtual bench to hire the best of candidates from a pool you've been cultivating.
HIRE PREP LIKE THE NFL DRAFT
At one time, many years ago, the NFL did very little to research to discover talent from the college ranks. In NFL Draft – Hiring the Right People – One Question we shared perhaps the most important question every NFL team needs to discover before drafting a potential prospect. We shared some ideas for questions you might consider as your most important. Competitive pressure now requires each NFL team to have a large scouting staff, employ psychological profiling, and deep background checks on their draft picks.
How competitive is your market place?
What's the most important question you need to ask a candidate for your business?
Do you prepare, search and, recruit at all equivalently to the NFL? Or is your recruiting for employees regulated to when you have an opening? Are you reactionary or proactive?
Which do you believe the best company's employ?
I'm not even discussing your hiring process. I'm asking about your recruitment process.
A good way to discover your reputation in the market, is to count the number of applicants you receive when you post an ad. Are you like the Container Store? They have lines when they open a new location. Candidates know the Container Store has a great reputation, pay above market wages, and take excellent care of their employees.
HOW TO CREATE A VIRTUAL BENCH
"Documentation is an affirmation of order." ~Michael Gerber, E-Myth Revisited
If you don't have a documented system for building your virtual bench, then you really don't have one, do you?
Here's how to go about creating one. Consider the major departments in your business. Simplified for this example, you might have four: Sales, Operations, Finance, and Administration. Some smaller companies might combine Admin and Finance, others might have many more segments to find candidates for.
Start with a goal to find one or two people for each business segment. Create an Excel Spreadsheet (See Example here) to include who is responsible (Dept. Leader), the name of prospect/contact, Company presently working for, Potential Role in your company, Salary range required, notes about your contact, date of last contact/touch.

This is exactly what one of my most progressive company's I coach developed. They recently hired 3 new staff. One of their newest management hires did an outstanding job finding candidates. Several candidates who submitted applications arrived after the selections had already been made. Rather than simply toss their applications, they're determined to stay in contact with them for future employment opportunities. One of these candidates may potentially be hired early in 2017 due to a new position/replacement opportunity.
My conversation with the team leader of operations expressed enthusiasm for his virtual bench. Based on his preliminary contact with these candidates he feels he has several candidates who would be excellent additions, and one who may be a perfect fit for the opportunity they have coming up in January.
Wouldn't you love to be in this position?
How would you feel if you had several outstanding candidates in your back pocket the next time an opportunity opened or an expected team member left?
Many years ago, as a radio station manager, I've been in this position. You react. It's nothing short of panic. And if you don't have a reliable, predictable system for hiring. It's chaos and panic.
Growth Companies can't nor should they be in this position. You won't be a growth company for long if you are constantly searching and acquiring good talent.
People are the most important component in building a growth organization.
Create a Virtual Bench. If you need help building a virtual bench and developing a reliable A player producing hiring process, contact us.
NEXT BLOG
Have you ever asked your employees what you should start doing, stop doing, and continuing doing? We require this employee survey when we begin our coaching relationships with each new customer. Annually we recommend our customers complete this survey to get feedback and to help understand how to grow the business from the ground up.
In one week, Strategic Discipline blog we'll look at this survey, how to initiate it and what you can expect from it.
In January of this year I published a blog from one of my favorite books,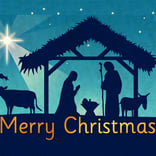 The ONE Thing: The Surprisingly Simple Truth Behind Extraordinary Results by Gary Keller, Jay Papasan entitled Purpose - The Dickens of Your One Thing. The 1951 movie of a Christmas Carol (sometimes titled Scrooge) is one of my all-time favorites. I'll be republishing it on Monday, the 26th with some additional insights. Merry Christmas to you and your family!