It might surprise you.
People who start business are not necessarily great risk takers. Nor do they put all their eggs in one basket, at least not until they're sure.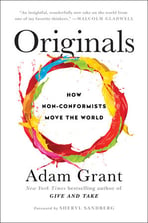 In Originals, Adam Grant opens his story describing a student, Neil Blumenthal, approaching him to invest in a company he and three other students are starting. The company is Warby Parker.
One of the reasons Grant decides not to invest: All the founders had job commitments. They all hedged their bets.
As Grant notes, "I had the sinking feeling that they were doomed. The first strike against them, I told Neil, was that they were all still in school. If they truly believed in Warby Parker, they should drop out to focus every waking hour on making it happen."
The word entrepreneur, as coined by economist Richard Cantillon, literally means "bearer of risk."
Warby Parker's story is stratospheric rise. The theme is loud and clear. Like all great creators, innovators, and change agents, the quartet transformed the world because they were willing to take a leap of faith. If you fail to swing for the fences, it's impossible to hit a home run.
ORIGINALS ARE FAR MORE ORDINARY THAN YOU THINK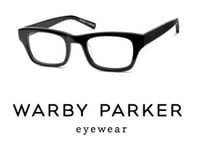 In every domain, from business and politics to science and art, the people who move the world forward with original ideas are rarely paragons of conviction and commitment.
Originals question traditions and challenge the status quo. This may appear bold and self-assured on the surface. Yet, Originals grapple with fear, ambivalence, and self-doubt. We view them as self-starters, often their efforts are fueled and sometimes forced by others.
Here's the dichotomy: And as much as they seem to crave risk, they really prefer to avoid it.
From 1994 until 2008, management researchers Joseph Raffiee and Jie Feng asked a simple question: When people start a business, are they better off keeping or quitting their day jobs?
The answer?
Entrepreneurs who kept their day jobs had 33 percent lower odds of failure than those who quit.
The entrepreneurs who hedged their bets by starting their companies while still working were far more risk averse and unsure of themselves.
The Benefit: If you're risk averse and have some doubts about the feasibility of your ideas, it's likely that your business will be built to last. If you're a freewheeling gambler, your startup is far more fragile.
Entrepreneurs whose companies topped Fast Company's recent most innovative lists typically stayed in their day jobs even after they launched.
Former track star Phil Knight started selling running shoes out of the trunk of his car in 1964, yet kept working as an accountant until 1969.
Google founders Larry Page and Sergey Brin figured out how to dramatically improve internet searches in 1996, they didn't go on leave from their graduate studies at Stanford until 1998. "We almost didn't start Google," Page says, because we "were too worried about dropping out of our Ph.D. program." In 1997, concerned that their fledgling search engine was distracting them from their research, they tried to sell Google for less than $2 million in cash and stock. Luckily for them, the potential buyer rejected the offer.
This habit of keeping one's day job isn't limited to successful entrepreneurs.
Brian May was in the middle of doctoral studies in astrophysics when he started playing guitar in a new band, but he didn't drop out until several years later to go all in with Queen. Soon thereafter he wrote "We Will Rock You."
Thriller master Stephen King worked as a teacher, janitor, and gas station attendant for seven years after writing his first story, only quitting a year after his first novel, Carrie, was published.
DISTRACTING DAY JOBS?
Don't day jobs distract us from doing our best work?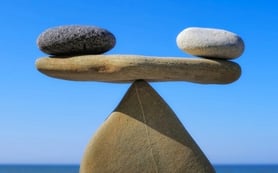 Common sense suggests that creative accomplishments can't flourish without big windows of time and energy, and companies can't thrive without intensive effort. Those assumptions overlook the central benefit of a balanced risk portfolio: Having a sense of security in one realm gives us the freedom to be original in another. By covering our bases financially, we escape the pressure to publish half-baked books, sell shoddy art, or launch untested businesses.
The concept is similar to Gazelles Two Drivers – Balancing Productivity/Process and Relationships/People.
Managing a balanced risk portfolio doesn't mean constantly hovering in the middle of the spectrum by taking moderate risks. Instead, successful originals take extreme risks in one arena and offset them with extreme caution in another.
Henry Ford started his automotive empire while employed as a chief engineer for Thomas Edison. This provided the security necessary to try out his novel inventions for a car. He continued working under Edison for two years after building a carburetor and a year after earning a patent for it.
Bill Gates, famous for dropping out of Harvard to start Microsoft? When Gates sold a new software program as a sophomore, he waited an entire year before leaving school. Even then he didn't drop out, but balanced his risk portfolio by applying for a leave of absence that was formally approved by the university—and by having his parents bankroll him.
"Far from being one of the world's great risk takers," entrepreneur Rick Smith notes, "Bill Gates might more accurately be thought of as one of the world's great risk mitigators."

Let us know if we can help you be risk mitigators in your business, achieve balance, and help you Outthink Your Competition.

NEXT BLOG – WANT ORIGINALS IN YOUR COMPANY?

Adam Grant describes Originals as, people who take the initiative to make their visions a reality. Is your business looking for originals? There's a surprising clue in the web browser people choose to surf the internet. We'll share this, next blog.