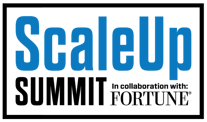 An outstanding group of speakers today, starting with Dr. Robert Cialdini, author of Pre-suasion: A Revolutionary Way to Influence and Persuade, Joe Polish, Average Joe's Marketing Book: The Missing Manual for Marketing and Growing Your Small Business, Dean Graziosi, Millionaire Success Habits: The Gateway To Wealth & Prosperity, Michael Bungay Stanier, The Coaching Habit: Say Less, Ask More & Change the Way You Lead Forever, Raj Sisodia, Co-Author of Conscious Capitalism: Liberating the Heroic Spirit of Business along with Bob Chapman Co-Author of Everybody Matters: The Extraordinary Power of Caring for Your People Like Family.
Rather than a one speaker focus I'm going to provide highlights from each. Then next week dig into details from each presentation.
Father of Influence
Dr. Robert Cialdini, has been to several of our previous Growth Summits. He offered two forms of influence for us to consider. He provided the Six Universal Principles of Social Influence which I've shared previously in these blogs: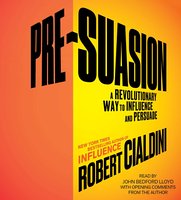 You need to be a bit of a detective to know which and when to use these. The second form of influence is Pre-suasion, defined as a process arranging recipients to be sympathetic to your message before they experience it. It stirred a lot of curiosity. More next week.
Marketing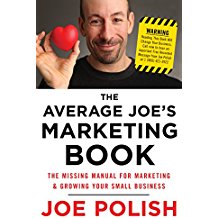 Joe Polish, offered his newest title Average Joe's Marketing Book free to everyone in the audience. He shared how he got started selling carpet and upholstery cleaning, with an idea almost any business can set up to automate their sales and bring credibility to their industry. Polish asked what the biggest question or challenge facing your prospect? Give your prospects ten compelling reasons rather than try to convince them. To emphasize the difference between compelling and convincing, think car accident. More on Polish's presentation in a future blog.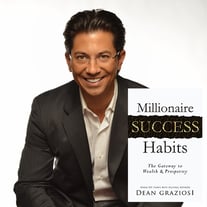 Dean Graziosi engaged is in a similar fashion, start your marketing with a question, one your prospect is facing. When you share a problem they're facing you gain immediate credibility. Your prospects feel understood. Interesting note, a $2 bill and a $100 bill are both printed on the same paper.
The difference is the message.
How to Coach
Michael Bungay Stanier, author of The Coaching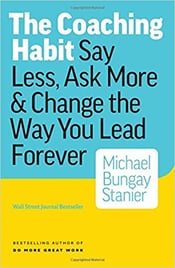 Habit: Say Less, Ask More & Change the Way You Lead Forever, highlighted in a previous blog on habits. It may have been his Australian accent, I found his content entertaining, engaging and enlightening. I'll be sharing a lot of his ideas with my customers on how to have better one-on-one meetings, be a leader, and empower your people. My biggest take away from Michaels presentation: you don't need to be an effective teacher. People don't learn when you tell them stuff. They don't learn much when they do stuff. They learn when they have time to reflect.
Human Leadership
Raj Sisodia, and Bob Chapman were the top thought provokers, challenging the leadership members in attendance to rethink how we do business. Sisodia noted how confidence in business has plummeted to just 16%.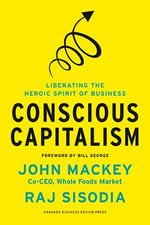 This distrust and cynicism has high business and societal costs. Profit maximization fallacy is hurting all businesses. His quote from Southwest Airlines Herb Kelleher, emphasized his point on the new direction business must take, "The business of business is People, yesterday, today, and tomorrow." I'll share in a future blog, some of the tectonic shifts occurring in the world, which people adapted to, while businesses haven't.
Our final speaker Bob Chapman's message was most compelling, causing him to tear up as he finished his segment which he shared with Sisodia. Here are some frightening statistics.
88% of workers feel the organization doesn't care about them. That's 7 out of every 8 employees!
Nearly 75% of workers are disengaged. Which means we as leaders simply fail to understand the impact our businesses have in their lives.
74% of workers have stress related illnesses. If you own a business realize work is the cause of our health care crisis.
Mayo Clinic just released a report showing, the person workers report to is more important to their health than their family doctor.
Chapman shared some good news too. As CEO of Barry-Wehmiller Companies, his companies are changing how people are treated. Two take aways and then much more in a future blog.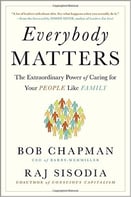 Leadership is the stewardship of the lives entrusted to you.
Do you know what the number one determinate of happiness is for workers? A good job, meaningful work among people who care for us.
Next Blog – Tuesday
How do you arrange for your message to be sympathetic to the person you're trying to persuade before they experience it? Dr. Robert Cialdini explains in our next blog.