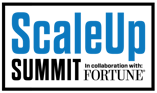 Our last four blogs focus on People, one of the Four Decisions for growing your mid-sized business. All these blogs represent insightful thought leadership from respected authors.
Here's a quick reminder of the blogs we've covered, acknowledging the speakers/authors at the San Antonio ScaleUp Summit:
Each of these authors/presenters focused on People, and the importance of building a culture that respects and engages your employees.
Learning, space, and technology are three critical areas your business needs to focus on according to Jeanne Meister - Co-Author The Future Workplace Experience: 10 Rules For Mastering Disruption In Recruiting And Engaging Employees
Jeanne Meister presentation focused on improving your work environment and taking advantage of technology to make work easier.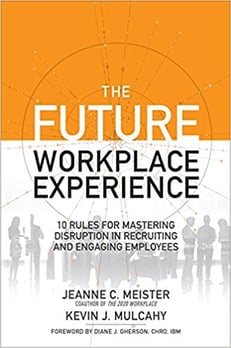 Are your employees happy?
When you manage by walking around (you do do this don't you?), do you find your employees happy, engaged, relaxed, and able to focus on their jobs and satisfying your customers?
If you can't answer this question emphatically yes, it's time to dedicate time to what's the bottleneck inhibiting your people from focusing on what you hired them to do.
Jeanne Meister suggestions focused specifically on learning (your company's investment in), space, and technology.
She offered four ideas to make your workspace entertaining:
Promote serial learning
Create workspace that promotes your culture
Apply marketing lens to the workplace
See how artificial intelligence can impact the workplace
An entertaining workspace will…. Make your people happy! And Happy employees mean….Happy customers!
Learning (Co Investment)
Every day I discover more universities.
You may not realize it, today there are more corporate university (4200) than colleges!
What's that mean? Business is recognizing to grow your business, you need to grow your people.
In 1966 GE invested in 60 acres to build an education and training facility in Crotonville. They've recently established a new learning model: GE BrilliantYOU. Watch the video and learn how GE is rethinking its learning and training process.
GE invests 1.2 billion on learning.
What's your business investing in learning and training your people to be better employee, leaders, and simply a better individual.
SPACE
You may believe you've provided your people with an environment to allow them to do their job best. Meister offered questions to discover whether your people are truly in an atmosphere promoting maximum proficiency.
Ask your staff to respond to these questions:
Where do you go to do collaborative work? (engagement space)
Where do you go to get the job done? (production space)
Where do you avoid meeting or working? (toleration space)
Where do you go to recharge? (restoration places)
AIRBNB developed a call center without any desks to give employees a choice on where and how to get work done. As a result, they've achieved 30% greater staff retention.
You may have read IBM called back their remote employees. The reason? To improve their team's ability to collaborate.
Several of my customers include health programs to promote wellness.
Meister recommends getting Wellness Certification to help provide specific guidance on light, air, and fitness quality inside your office.
The Key in Space is you giving your people a choice. Provide them with place where they can do their best work.
Another Key is to apply a marketing view to the work space. (Design thinking, human centered, employee experience)
What is it your employees want? Do you truly know this? How could this improve your engagement, customer experience, and your morale?
TECHNOLOGY

Automated Intelligence is here. The sooner we adopt and integrate it the maximum benefits we can begin to accumulate.
Start using it NOW
Where to Start: Intelligent Assistants
Start Using (Cortana, Amy, Whoever)
Medical is already the highest user. I remember having medical professionals who complained about note taking. Now the very best doctors use AI technology, similar to Cortana, Amy, etc., to read their notes while administering to the patient. The AI technology does the documenting for them.
Where could this technology aid your business?
Meister pointed to the disadvantage many companies lose to recruiting. 53% of job seekers are less likely to respond/go to work at a company slow to respond to their application.
How quickly do you respond? Are you using automated technology to do so?
Meister gave an example at a university. A Professor had 8 assistants and was still finding it difficult to keep up, with his student requests. He decided to hire a 9th assistant, this time an AI. He didn't tell his students. The AI assistant did a remarkable job of responding to student questions, inquires and was so convincing in her role that one of students asked Jill (AI) out for coffee to thank her. (She declined, responding I'm not human)
FUTURE OF WORKPLACE - KEY TAKEAWAYS
Meister recommends expect the unexpected in the future of your workspace. She provides these key takeaways:
Embrace Serial Learning: Be A Learn It All
Every Knowledge Worker Will Have An Intelligent Assistant
Consequence Of AI: Internal Career Mobility
Work Space Is Key Differentiator
Prepare For Expected And Unexpected
Verne Harnish concluded his remarks of thanks to Meister with an example from 3M. 3M discovered that when their teams were on two floors often one floor doesn't know/communicate with the people on the other floor. Their solution? Close the restroom on one floor and the breakroom on the other. This deliberately causes collisions between the two floors opens up communication.
People, one of the Four Decisions we coach our Positioning Systems' customers on to achieve measurable results. Looking for help, contact dwick@positioningsystems.com.
NEXT BLOG: Founders Mentality – What's Your Core?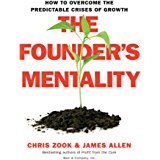 What happens to a business when the founder leaves and the business loses track of their Core business? Chris Zook Co-Author The Founders Mentality shared his 15 year experience in consulting and research with Bain and Company sprinkled with many examples. We'll look at why Howard Schultz return to Starbucks in 2008 to cure what he called "self-inflicted wounds" and how you can avoid these same pitfalls next blog.