Inside your business there's a secret weapon that probably lies dormant.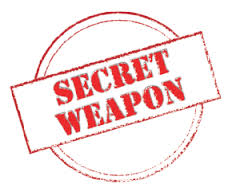 You're unaware of the latent potential it possess or didn't realize how you can develop it in order to increase your capacity to grow.
It's your People! It's one part of the Four Decisions formula critical to business growth. Perhaps you didn't realize just how important they are, how much they are able to contribute, and how you can get more production simply by paying more attention to them and providing them with the tools they need to work for you.
Question: How many of your people do you feel are actively engaged in your business?
Let me help by defining exactly what Employee Engagement is.
The Northeast Human Resources Association (NEHRA) defines employee engagement as "the willingness and ability to contribute to company success."
Development Dimensions International (DDI) defines employee engagement as "the extent to which people enjoy and believe in what they do and feel valued for doing it."
According to a study by Towers and Perrin, engagement can be measured by "the extent to which employees put discretionary effort into their work, in the form of extra time, brain power and energy."
Based on this definition answer the question again: How many of your people do you feel are actively engaged in your business?
Gallup research on Employee Engagement is extensive. Gallup's first book First Break All the Rules defined 12 questions that determine the level of employee engagement. Recent research reveals that about 54 percent of employees in the United States are not engaged and 17 percent are disengaged. Only 29 percent are engaged employees.
Was the answer for your engaged employees above 30%? If so you're above average. If you believe you are above 30% on what basis do you believe that? Have you quantified this in your workplace? (There is a way to do it through the Q12 survey: Email me for it). Imagine now if you could improve employee engagement by 10, or even 20%?
According to NEHRA, highly engaged employees out perform their disengaged colleagues by 20 to 28 percent!
An engaged employee actively contributes to the success of the organization and is fully involved in his/her work. Engaged worker's put heart and soul into their work, rather than just 'going through the motions.' How many employees do you have that are just going through the motions? People are more engaged when they believe they are making meaningful contributions to their organizations. Engaged employees care about the work they do. The reason they care is because they feel cared about by their employers.
Business owners often fail to understand the value of developing a business culture. What do Core Values, a Mission Statement or Core Values have to do with operating a successful business? Studies by Harvard Business Review, Jim Collins, Patrick Lencioni and Jim Stengel's book Grow prove resoundingly that providing these emotional benchmarks (Lencioni labels this Organizational Health) in your business earn more dedicated and better performing employees. Ultimately businesses with these strategic elements outperform the market by a huge margin.
If you've not quantified the engagement of your employee's isn't it time you did?
Aubrey Daniels in Bringing Out the Best in People estimates most company's people perform at about 45% of their capacity. Gallup's engagement research suggests that number is high.
The secret weapon in your business is your people. Most business owners believe in their people. In fact when most company's I work with list their strengths the majority always include listing their people. In fact growing and developing employee's is often one of the reasons they say they are in business and often times gives them the most fulfillment and reward.
If you haven't measured how engaged your employees are, how serious is your commitment to your people?
Isn't it time you tapped into this explosive secret weapon to grow your business?
There are a number of ways to improve Employee Engagement. One is through mentoring. Will discuss why mentoring is an element for growth your business should consider in our next blog.