Rock Star Diva David Lee Roth and the Group Van Halen are reputed to have demanded an "M&M Clause" in their written contract for their performances. (From the book Decisive by Chip & Dan Heath)
As Rock groups go, Van Halen seemed committed to a level of decadence that was almost artistic.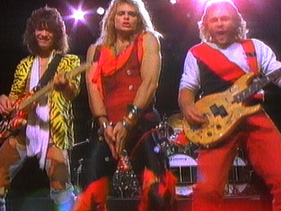 (On a personal note, they were not a favorite of mine.) The band's action seemed less like playful mayhem and more like egomania. There were tales of Roth spotting a single brown M&M, going berserk and trashing the dressing room.
The real story behind the brown M&M's? Van Halen's production design was astonishingly complex. Roth noted in his biography, "We'd pull up with nine eighteen-wheeler trucks, full of gear, where the standard was three trucks max." The contract specifying the setup was "like a version of the Chinese Yellow Pages" because it was so technical and complex. Van Halen had its own road crew, but much of the prep work had to be done in advance. Van Halen and its crew lived in fear that the venues' stagehands would screw up something and leave the band exposed to injury. Given the bands frantic touring schedule, there wasn't time to do a top to bottom quality check at each venue. How would the band know when they were at risk?
In fact Article 126 of Van Halen's Performance Contract reads: "There will be no brown M&M's in the backstage area, upon pain of forfeiture of the show, with full compensation." This article was buried in the middle of countless technical specifications.
David Lee Roth was no diva. Instead he was an operations master. He needed a way to assess quickly whether the stagehands at each venue were paying attention – whether they read every word of the contract and taken it seriously. He needed a way, in other word to snap out of "mental autopilot' and realize that a decision had to be made. Brown M&M's were the tripwire.
The Roth – Van Halen tripwire is not unlike Joe Sugarman's Success Forces and last success force, Clean Your Desk. If you recall the military use this same tripwire concept in disciplining a platoon or group of cadets. Requirements like making beds so firm a quarter can bounce off it, floors clean enough to eat on, are tripwires. When an inspecting officer discovers the cadets are not doing what they've been told would be inspected it immediately puts them on high alert that there are more issues to inspect.
In my radio station management/ownership days I used the "Clean Your Desk" rule to discover when my staff was having a letdown or might be distracted. Discovering a desk wasn't clean would alert me to speak to them the next day. Simply questioning them about what was going on in their world might reveal a great deal. Most of the time I would discover they simply had forgotten, been in a hurry, or hadn't gotten back to the office to clean their desk as they expected. However the occasions where I discovered some personal matter or frustration had arisen were worth the extra effort and scrutiny that it required to have this policy in place. My staff would wonder how I knew something was up, and it was always because the tripwire for not cleaning their desk alerted me to discover what was going on.
Do you have tripwires in your business? What are the critical systems in your business that require constant attention to excellence for you to operate at a consistently high standard? Have you identified the 7-9 Work Process Flow Charts for these critical systems?
Nature teaches us some valuable lessons about change. Next blog we'll discuss natures lesson and how your business can adapt to change more effectively than nature does.