Have you heard the news? Consultative Selling is Dead.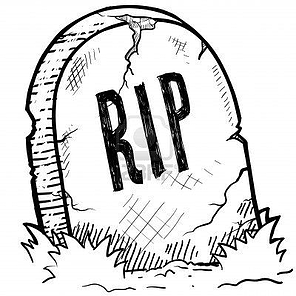 This from an Inc Article, Why Consultative Doesn't Work. Not alone, Harvard Business Review issued an article in as much agreeing with this End of Solution Sales.
Another book, The Challenger Sale, suggests best salespeople don't just build relationships with customers. They challenge them.
Please read Dave Kurlan's blog about this Inc Magazine Gets it Wrong on Consultative Selling and Harvard Business Review Blog Off Target on Sales Greatness plus his blog Sales Management Best Practices - Are Top Salespeople Challengers?
They provide compelling reasons why consultative or solution selling is not dead and why if you and your sales staff follow the path that believes this you are headed for disappointment.
Perhaps the most compelling information on how sales are changing is provided in the RAINGroup.com's study that I encourage you to download. What Sales Winners Do Differently provides major points and insights that they consider surprising and fascinating.
First, solution sales is not, in fact, dead. It is still necessary, but no longer sufficient on its own. While fundamental changes to core concepts are needed, sellers and companies that dismiss solution sales outright place their sales success in grave danger.
Second, winners don't just sell differently; they sell radically differently than the sellers who come in second place. And the winners sell differently in both surprising and fascinating ways.
Third, RAINGroup.com's study compared their research to other popular research in the field of selling, such as The Challenger Sale. On perhaps some of the most important points, AINGroup.com's research revealed opposite results. Thus, their advice is, in many ways, quite different.
Finally, AINGroup.com's study outlined a model that sellers and organizations can follow to sell like the winners.
RAINGroup.com's study found three levels of selling behaviors and outcomes that set winners apart from second place finishers.
Level 1 is Connect. Winners connect the dots between customer needs and their company's products and services as solutions more often than the second-place finishers. Winners also connect with people. They're perceived to listen and connect personally with buyers more often. Connecting with people and connecting the dots—sounds a lot like relationship and solution sales to us. On its own, connecting used to be the crux of winning sales. Now it's the price of entry. Sellers who stop at Level 1 do not find themselves in the winner's circle nearly as often anymore. While the popular thinking on the concepts needs to change in fundamental ways, relationship and solution sales are far from dead.
Level 2 is Convince. Winners convince buyers that they can achieve maximum return, that the risks are minimal, and that the seller is the best choice among all options.
Level 3 is Collaborate. Winners collaborate through behavior—they are perceived to be responsive, proactive, and easy to buy from (collaborative in how they work). At the same time, it's not just how the seller interacts; it's what they do. Buyers believe that the winners actually collaborate with them during their buying process (collaboration in the sense of working with the buyer to achieve a mutual goal). Indeed, the buyers perceived the #1 characteristic was that winners "educated me with new ideas or perspectives" and the #2 was that they "collaborated with me".
So in other words, successful salespeople built both strong credibility and an effective collaborative relationship.
RAINGroup.com's study asked buyers to consider recent major purchases and rate the winners (the sellers who won their business) and the second-place finishers. Our objectives were to see:
What winners do
What winners do more often than the second-place finishers (to understand what most separates the two groups)
What the buyers report that second-place finishers should change in order to make the buyers more likely to choose them
RAINGroup.com's study also looked at the statistical key drivers of buyer:
Satisfaction with the buying process
Likelihood to buy again
Likelihood to refer the seller
The first three categories are the keys to winning the current sale. They're what the sellers do to "win now" so to speak. The latter three help to win now, but mostly they are the keys to "win later." Each of these six categories turned out to be pieces of a puzzle. When viewing all six pieces together, an elegant and fascinating story emerged. Sellers could take a codified set of actions that made perfect sense—though you didn't know what it is going to look like at the beginning—to maximize their current wins, and their ongoing selling success. RAINGroup.com's call this the Three Levels of RAIN SellingSM.
While The Challenger Sales team claim that it's "the end of solution sales" and that "selling is not about relationships", the RainGroup team shows that successful sales approaches like consultative, solution and relationship selling haven't suddenly and magically become obsolete. Those skills are still vital. We just need to add some new skills to the mix.
Willing to take a little more journey down this path of what winners do differently? We'll examine the three levels of selling behaviors and outcomes that set winners apart from second place finishers in the next several blogs. Specifically will look at Factors Most Separating Winners from Second-Place Finishers and how 2.5x Winners demonstrated they understood the buyer's needs more often than the second-place finishers.