What's the profile for business to succeed with business coaching?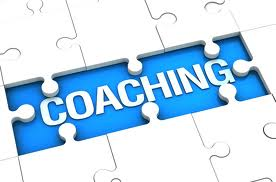 Start with an organization that puts a great deal of emphasis on learning, training and education. Brad Smart from Topgrading discovered that the average A player reads 24 books a year. People who love to learn and grow place a high emphasis on expanding their capacities and are always looking for ways to improve. Michael Dell's version of this is, "Start with smart executives and then keep them smart!"
If your organization doesn't have a culture that rewards and recognizes people who love to learn than you either need to establish this, or you may not be a candidate for the coaching process. Coaching works best with a leadership team and executive that thrive on learning. They absorb new ideas and learning opportunities like a sponge, immediately testing and implementing the ideas to make your business better quickly.
Let's make this simple yet dig deeper into the elements that determine your capacity to succeed with a business coach.
Objective Management Group Sales Evaluation and Screening Tests have invested a great deal of research into two distinct areas to determine whether a sales person is Trainable and Coachable.
OMG defines a sales candidate as Trainable when driven by a Strong Desire and Commitment.
OMG defines a Coachable candidate as driven by Ego and Customer Empathy. Coachable candidates are not resistant to change. Ego in this case should be looked at in its positive light. Ambition, desire to succeed, accomplish, a high self-esteem or self-image.
Translate this to your position as CEO and your executive team.
Working with a Gazelles Coach like Positioning Systems you're executive leadership team needs to enter the picture. One of the reasons to work with a Gazelles coach is to ensure the DNA of the organization is passing through to the next generation of leaders. So it's important that you assess your leadership team for the very same competencies and characteristics you will require to be coachable and trainable. If your leadership team fails to meet the benchmarks for Coachable and Trainable, the opportunity to grow your business diminishes.
Still searching for further insight. This article Are You Coachable? at Entreprenuers.com may help provide further insight.
Resistance to change can frequently be the obstacle to success. Being vulnerable, a characteristic we've discussed as being critical to leadership, can be challenging as well. The problem often is the executive is unaware of their resistance to change and their inability to be vulnerable. Rather they see both of these as strengths they possess. They feel strength in front of their people is something a leaders should always portray, and inflexibility as determination, persistence and discipline. IF they are unable to recognize when these are the bottleneck in their professional development and the growth of their staff, they lose their leadership capacity and with it their command of their leadership team.
What you ask from your team you had better be able to demonstrate as well. Knowing your strengths and weakness is extremely helpful. It's also important to understand that there is no right or wrong set of competencies or strengths that lead to great leadership. In reality the leader's ability to know their strengths and then call on their team to fill in their weaknesses is the true sign of high level of leadership. See Strengths Based Leadership for more details on this.
Next blog we'll discuss meetings. If your meetings aren't working, there are two issues to focus on. We'll discuss why we call Meeting Rhythms are the Cadence of Accountability and why they are critical to achieving an effective degree of discipline in your organization.