Last blog, Is Good News Part of Your Business Culture, I closed with this quote, "If you could get all the people in an organization rowing in the same direction, you could dominate any industry, in any market, against any competition, at any time."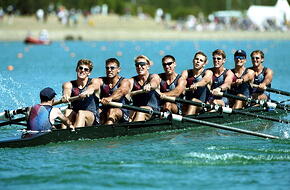 Patrick Lencioni, Five Dysfunctions of a Team.
I'm old enough to have watched and admired my favorite team the Green Bay Packers win championships under Vince Lombardi. Also watched to my supreme disappointment the Boston Celtics continually frustrate Wilt Chamberlain, my favorite player at the time, through an agonizing decade. Watching each of these teams and many other championship caliber teams perform in sports brings credence to Patrick Lencioni's quote.
People are undeniably the most important ingredient in building a successful company, yet getting all these professional, intelligent, ambitious and driven individuals to perform and focus on a common priority or goal is the true measure of leadership.
I've observed through my Acute Myeloid Leukemia illness and recovery the many of you, my friends, and family who have supported, prayed and contributed repeatedly to me as one to help me succeed through this challenge. Without the encouragement, positive reinforcement, and faith you've provided, to help keep my oars focused on One Thing, remission and now complete recovery from bone marrow transplant, I know I would not be where I am today. I can't tell you how often I've cried when it seemed like I was at a point of abandonment, only to receive a phone call, card, email, or contribution that stirred me to realize that this act was the voice of God bringing me the hope I desperately needed at just the moment I needed it most.
This I believe is exactly how great teams function. Not just in time of crisis, but in times of focus, when clarity about a specific goal is required. It's something that you, your management team and your staff can master with Strategic Discipline.
In my newsletter this month I will be providing three short examples of companies that achieved their quarterly priorities this past quarter. One is a Financial Wealth Management team that moved from commission based to a fee based advisory platform at the same time they raised their fees. It was a question whether they could accomplish this, convince their customers to move with them to this new fund, and cooperate together to accomplish it on time. The result was the owner remarking that for the first time he felt his team really functioned cohesively, picking each other up, filling in and doing whatever was necessary to achieve their priority.
The result was over 94% of their clients completed the paperwork necessary for transferring their accounts by the end of the quarter to the new fund.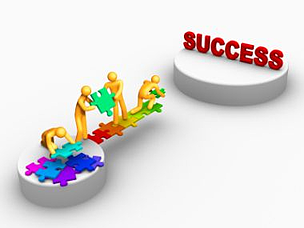 It appears they will achieve over 97% when the remaining customers respond in the next 30 days. The new fund they transferred these customer accounts to is overwhelmed with their success, having never seen that high a conversion rate.
At the quarterly planning meeting you could hear and feel the new sense of cooperation, harmony, enthusiasm, and synergy that is realized only when you are part of a winning team accomplishing a major goal successfully. Each of them offered positive comments to their peers and coworkers remarking how when they needed help and looked like they might fall behind someone had their back and came to their rescue.
This accomplishment is about leadership and clarity. The priority was clear. Each had a dashboard for what they needed to accomplish which they reviewed weekly. Several went to extreme measures to ensure their dashboards/spreadsheets achieved their priority providing specific details and requirements to complete with crystal clear accountabilities. The transformation of this team, everyone rowing in the same direction, was both remarkable and inspiring.
Never discount the value of having the right People on the bus. However never discount the value of your leadership, and the importance that clarity of purpose provide. Is it time you reviewed the value of clarity and developed a One Thing for your organization for this quarter and 2013? Is it time to review what exactly is a Healthy Organization?
Thank you to those of you who have helped me keep a clear focus on my healthy recovery, my One Thing. Take the example I just provided, and the lesson of my health and recovery as a call to action. You can accomplish whatever is necessary to achieve success in your business when you determine with clarity of purpose what your One Thing should be. Harness this power and you will discover your leadership team and staff can work together cohesively to accomplish some amazing things.
In How Companies Win – Prepare for A Demand-Driven Economy we discussed how we've moved from a supply driven economy to a demand driven economy. Next blog we'll discuss how you accomplish this change from a supply-based organization to one that is demand based and why Strategic Discipline can be an critical element in helping you make and understand this switch.