Strategy is a fundamental principle of Gazelles coaching Four Decisions.
The result of getting strategy right is?
Revenue Growth!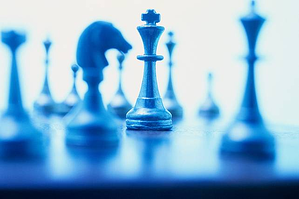 Is that where your priority should be?
Through the first four months of the year I've had the privilege of working with two of my clients on their strategy. One client, a large beverage distributor, took the road of identify their overall strategy utilizing and article written by Harvard Business Review, Can You Say What Your Strategy Is The examples provided by Edward Jones in the article proved very helpful. It allowed them to achieve their Number One Priority for the first trimester in astonishing time. The executive team, along with their middle management worked together to complete a succinct clear strategy statement that they recently shared with their staff.
The company scheduled a celebration to observe its second consecutive year winning a national distributor award. They revealed their strategy statement to the entire staff. The president couldn't believe the reception and impact he received on their Strategy Statement. He didn't anticipate it before starting this initiative. He further admitted that he believes it will provide greater impact for the future as well.
The Strategy Statement includes three elements: Objective, Scope and Advantage. From well over 50 words at the outset to just 28 in the final version this effort included a great deal of discussion, disagreement, editing and harnessing of the company's creativity and brain power.
Why is it so impactful? It provides Alignment. Research provides that 95% of employees in mid-sized companies have a poor understanding of their company's strategy. According to Harvard Business School, a mere 7% of employees today fully understand their company's business strategies and what's expected of them in order to help achieve company goals.
According to a 2010 study by Success Factors, strong performing companies had a 44% goal alignment with their people, while poor performing companies had no alignment at all. Imagine what your business could do if every one had complete understanding of your company's strategy and how their position influenced achieving it.
I fully expect this client to achieve an unprecedented third consecutive year distributorship award this year. Their team is fully engaged in the company's strategy.
My other client took the road of having Bob Bloom, Inside Advantage and New Experts author, help them identify their Inside Advantage. In their one full day of engagement with Bob they were able to identify their WHO, WHAT, HOW and Imaginative Acts. The impact of this strategy clarity will be measured for years to come. Further it energized the leadership team in ways that cannot be measured.
Comments included, "Who, What, How, Own It … Bob Bloom simplified it!" "We have our inside advantage clearly defined." "Our inside advantage is going to be material to our profit/success." And from the owner and President of the company, "We have defined and have a clear direction for our 'Inside Advantage.'"
At the end of the meeting where we gather their one phrase or word close the leadership comments included: Excited, ecstatic, energized, and outstanding!!!
There is plenty of work to be done now to get their Inside Advantage communicated to the company and to their prospects and customers. I can assure you that will be achieved and with it growth in revenue will follow. They have a key differentiation in their market now that will clearly distinguish their service.
On a personal note. If you've been following my blog and my struggle with AML then you know the past 8-10 weeks have not been filled with much positive news. Last week Thursday I received the results of my biopsy from Tuesday. You can imagine this past week I being a bit anxious awaiting the results.
My strategy has been to follow the direction of my doctors, anticipating a better outcome. Thursday I received some promise. The blast or leukemia cells in my bone marrow had been reduced from my previous biopsy from 82% to 36%. That's a 56% improvement. My doctor is encouraged. I, well, I was in tears!
The road ahead is still challenging. Another ten days of chemotherapy starts on Tuesday. My blood counts will be further reduced during the treatments leaving me dangerously susceptible to infections. The hope is that this round of treatment can produce the same affect and render my AML into remission.
I'm encouraged. I thank those of you who continue to encourage and support me with your prayers and comments. I remain confident I will recover. Thank you for your continued reassurance and inspiration.
I planned to write my next blog on Patrick Lencioni's book, The Advantage and the importance of organizational health. Jim Stengel, a speaker this week at the Atlanta Growth Summit, and the author of Grow - How Ideals Power Growth and Profit at the World's Greatest Companies, strongly supports Lencioni's premise. We'll examine both next blog.