At the close of Monday's blog, "Can Routines Really Set You Free?" I promised to discuss a myth that Aubrey Daniels addresses in Bringing Out the Best in People.
Yesterday I awaited news on the results of my biopsy from the previous day. After 5 PM, Kevin Heckman my physician assistant arrived to give me the news.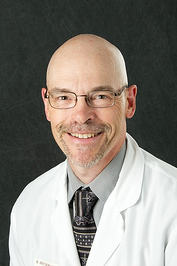 It wasn't what I'd hoped for. The system of chemotherapy treatments had not done much other than to reduce the mass in my bone marrow by about 50%. The cancer cells had been reduced however the percentage of them had not significantly changed.
Disappointment hardly describes how I felt.
Kevin "the terrible" as I called him this morning, delivered the news empathetically. It means I'll have to start treatment again today with a new set of chemotherapy that will last for 5 days. I asked Kevin if getting sick in this case might be a good thing to show that more progress is being made. He indicated not necessarily, however with another 12 days or more with my blood count being low the chances of me getting sick increase.
How does one handle disappointment and failure? Should I resist this change or embrace it? In Two Employee Feedback Myths we explored several myths including the Myth People Resist Change. The truth is people don't resist change if the change provides immediate positive consequences.
I implore you to consider this! So much damage is done in employee engagement when we simply assume people resist change.
It could be argued in my case I have limited choices. The belief that a new set of chemotherapy treatments will bring my blood marrow to the point where I can be free of cancer certainly offers the hope of an immediate positive consequence.
Think about the situations you have in your business where you require your people to change. Did they resist or embrace them? Only situations where the immediate consequences of change are punishing, or when the new behavior is not immediately reinforced do you run into trouble.
Your people may understand that there are long-term benefits to the business and to the performer personally, however the immediate consequences of doing things differently are usually negative. New behaviors require extra effort to learn, increase mistakes, cause performers to get behind in their other work, and create stress. People fear they won't be able to learn or perform as well under new conditions.
Do you consider these consequences when implementing change?
What can you do? Make change a positive experience. Business needs to be less concerned with managing the change, and more attentive to managing the consequences associated with change.
You can improve your understanding of the people who work for you dramatically simply by reading Aubrey Daniels, Bringing Out the Best in People. It should be a primer for anyone in management and leadership roles.
My first round of chemotherapy failed to achieve the results I want. Let's look at the fourth discipline, work process flow charts and the importance they should take on in your organization next blog.