Imagine the people who worked around you were responsible for your life. Living or dying literally could be in their hands and their ability to concentrate and remain focused on the right things might make that type of difference?
Who would you want to be surrounding you?
Every day, in my present circumstances with Acute Myeloid Leukemia, I'm in a position where I need to depend upon people around me to keep me alive. My condition requires that I stay in my room. XWhen I do venture out I'm required to wear a mask so as not to be contaminated by the germs, and viruses that could attack my low immune system. Everyone from the cleaning lady to the nursing assistant, to the person who brings in my food each day could have an impact on whether I live or die.
That's a fact of life on this 7th floor of the hospital.
How does it feel?
The team who have come in my room, Dr. Silverman,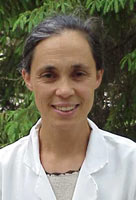 Hanson, Scott, Chris, Kevin, Sarah, Chris, Jim, Taylor, Brenda and many more have lived up to the expectations that I can depend upon them. Almost everyone so far that I've met loves their job. I've spoken to them. Each of them has come to the medical care profession through different avenues, yet they all appear to love their job of care giving.
Do you know how good that makes me feel? Every time I speak to one and I can hear that spark of enthusiasm for the job they are doing my confidence rises!
Look around your business. How many of the people you have working for you would you be willing to put in a life and death situation? It may not be life and death; however it could be for your customers.
Care givers aren't exclusive to loving their work. Who's responsible for making sure the people in your business care about the customers and the work your business provides?
Ultimately it's your responsibility.
IF you're not willing to accept that your people would perform up to the same high standards I expect from the care givers surrounding me, what does that say about you and your selection process for people? Do you suppose that people perform better or worse when surrounded by people who don't care, or don't care as much?
I don't want people who don't care whether I live or die attending to me.
Should you want people in your business that don't care about the business or your customers? You can choose who you hire. You can choose who you retain. You can choose the standards for each position on your team. Don't settle for mediocre. You wouldn't settle for mediocre from your healthcare provider. Why should your business be any different in the expectations you have?
If you need to improve your team, consider changing your hiring and recruiting system to the Topgrading Methodology. It will make a major impact on your business outcomes.
My priorities recently changed dramatically. When is it important to consider changing your priorities? That and a story of a company that changed their annual priorities and it's positive results next blog.