Monday's blog will continue insight from Jim Collins "Great by Choice." One of my clients and partner provider wrote a blog that provides insight into the current economy that I thought my readers would find interesting. Read his short blog Ray Dalio says this is no recession.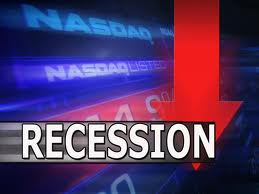 Dalio runs the biggest hedge fun and has received a better return on his investments than Warren Buffet. You can read more on Dalio in this Wall Street Journal article Ray Dalio Down on Europe, High on Fed. If you read it I'd be interested in your perspective on his views on the economy. Please provide a comment on my blog.
Just a few short reminders. With some input from my readers this month's newsletter will be a little different this coming Tuesday. It will feature a story from a client who used the Rockefeller Habits principles and the success they achieved.
Next week I'll be at the Gazelles Fortune Growth Summit in Phoenix and hope to have blogs every day to give you some short insights on the speakers starting on Tuesday.
In addition I completed an annual planning session with a company yesterday. The best companies are busy planning for next year already. Are you in that zip code? If you are and especially if you're not don't miss the opportunity to prepare by planning to attend Positioning Systems Four Decisions Workshop just a couple weeks away. You can find out more details and register here.